Meatloaf Musical: BAT OUT OF HELL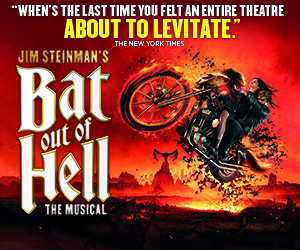 THE CRITICALLY ACCLAIMED, THRILLING NEW MUSICAL BASED ON ONE OF THE BEST-SELLING ALBUMS OF ALL TIME
JIM STEINMAN'S
BAT OUT OF HELL 
THE MUSICAL
IS COMING TO INDIANAPOLIS OPENING FEBRUARY 20, 2019 AT THE MURAT THEATRE AT OLD NATIONAL CENTRE
Seven Performances!
FEBRUARY 20 – 24, 2019
Tickets On Sale this Friday, October 19 at 10 AM
ORIGINAL AWARD-WINNING LONDON AND TORONTO STAR ANDREW POLEC RETURNS TO LEAD THE US TOUR
INDIANAPOLIS, IN (October 15, 2018) — Jim Steinman's Bat Out Of Hell – The Musical, the critically acclaimed, thrilling new musical based on one of the best-selling albums of all time, is coming to Indianapolis at the Murat Theatre at Old National Centre for seven performances beginning February 20 and continuing thru February 24, 2019 as part of its North American tour.
Tickets for the Indianapolis performances go on sale on Friday, October 19 at 10:00 a.m. and will be available at all Ticketmaster outlets, the Old National Centre Box Office, charge-by-phone at 800-745-3000 and online at www.Ticketmaster.com. Old National Centre is located at 502 N. New Jersey Street in downtown Indianapolis. For the latest tour dates, cities, and to purchase tickets, please visit: www.batoutofhellmusical.com/us-tour
The performance schedule for the Indianapolis shows is as follows:
Wednesday, February 20, 2019 at 7:30 PM
Thursday, February 21, 2019 at 7:30 PM
Friday, February 22, 2019 at 8:00 PM
Saturday, February 23, 2019 at 2:00 & 8:00 PM
Sunday, February 24, 2019 at 1:00 & 6:00 PM
The tour stars Andrew Polec who thrilled London and Toronto critics with his powerhouse performance as Strat with The Daily Mirror calling him a "perfect rock and roll icon" and Time Out London saying he sings "with a ferocity worthy of Meat Loaf himself."
Mr. Polec is joined by co-stars Bradley Dean (Falco), Lulu Lloyd (Sloane), Emily Schultheis (Raven), Avionce Hoyles (Tink), Tyrick Wiltez Jones (Jagwire), Paulina Jurzec (Camera), and Harper Miles (Zahara). The ensemble for Bat Out Of Hell – The Musical includes Nik Alexander, Emilie Battle, Will Branner, Lincoln Clauss, Kayla Cyphers, Alex Deleo, Adam Kemmerer, Nick Martinez, Michael Milkanin, Erin Mosher, Samantha Pauly, Tiernan Tunnicliffe, Zuri Washington, and Kaleb Wells.
"Just like the album Bat Out Of Hell, this musical was born to tour," said Mr. Steinman. "I'm thrilled that the show has been so well received in the U.K., but not everyone can get to London, so I'm delighted that the producers decided to take the show on the road here. Very rock and roll! Andrew Polec is a rock god in the making and to have him take his performance as Strat on the road is going to make this a legendary show for music fans."
The producers of Bat Out Of Hell – The Musical said, "Bat Out Of Hell is one of the best albums ever recorded – period. To have the fans love the show so much is very rewarding. And people who never saw Meat Loaf are reacting passionately to the spectacle that director Jay Scheib has put together on stage. To see people standing at both the intermission and at the end of the show. Wow! What more could we wish for?"
Bat Out Of Hell – The Musical premiered in 2017 at the Manchester Opera House and then played a wildly successful engagement at London's Coliseum, winning the Evening Standard Award for Best Musical, before rocking Canadian audiences with a critically acclaimed run at Toronto's Mirvish Theatre. The production is currently playing an extended smash hit engagement at London's Dominion Theatre where it opened in April to critical acclaim and is playing to packed houses nightly. Since spring 2017, Bat Out Of Hell – The Musical has sold more than 650,000 tickets.
The three Bat Out Of Hell albums has sold a staggering 100 million copies globally. The first album, released in 1977, is one of the best-selling albums of all time and in 2003 was named one of "Greatest Albums of All Time" by Rolling Stone. Sixteen years later, Mr. Steinman scored again with Bat Out Of Hell II: Back Into Hell, which contained the massively successful single "I Would Do Anything For Love (But I Won't Do That)" which reached number one in 28 countries and earned a Grammy® Award. The final album in the trilogy, Bat Out Of Hell III: The Monster Is Loose, debuted on Billboard's Top 10 list, was a top-selling album in 14 other countries, and includes Meat Loaf's hit version of the Steinman classic "It's All Coming Back To Me Now."
For the stage musical, the legendary and award-winning Mr. Steinman has incorporated iconic songs from the Bat Out Of Hell albums, including "You Took The Words Right Out of My Mouth," "Bat Out Of Hell," "I Would Do Anything For Love (But I Won't Do That)," and "Two Out Of Three Ain't Bad," as well as two previously unreleased songs "What Part of My Body Hurts the Most" and "Not Allowed to Love."
Jim Steinman's Bat Out Of Hell – The Musical is a romantic adventure about rebellious youth and passion set against the backdrop of a city in ruin. The Lost, an eternally young street tribe, battles against a tyrant desperate to keep the city under his control. But when a forbidden love is exposed, who will survive the war for the future of the city?
Bat Out Of Hell – The Musical is produced by David Sonenberg, Michael Cohl, Randy Lennox, Tony Smith and features book, music, and lyrics by Jim Steinman, direction by Jay Scheib, choreography by Emma Portner, with musical supervision and additional arrangements by Michael Reed, set design by Jon Bausor, costume design by Mr. Bausor & Meentje Nielson, lighting design by Patrick Woodroffe, video design by Finn Ross, sound design by Gareth Owen, orchestration by Steve Sidwell, and musical direction by Ryan Cantwell.  The original cast recording of Jim Steinman's Bat Out Of Hell – The Musical is now available both digitally and on CD from Ghostlight Records. The album is produced by Jim Steinman, Steven Rinkoff, and Michael Reed.
In April 2018, Bat Out Of Hell – The Musical announced a wide-ranging global partnership to support the Invictus Games Foundation, the governing body of the Invictus Games, a global sporting event for wounded, injured, and sick servicemen and women, both serving and veterans.
For additional information, please visit www.batoutofhellmusical.com
Acclaim for Bat Out Of Hell – The Musical
WINNER! BEST MUSICAL
London Evening Standard Theatre Awards 2017
Metro, The Independent, The Daily Express, The Manchester Evening News
The Mail on Sunday, The Daily Telegraph, The Times of London, The Financial Times, The Guardian, The Evening Standard, The Stage, The Daily Star, The Toronto Sun, Whats On Stage, Jonathan Baz
"When's the last time it felt as if an entire theater were about to levitate? That experience — electrifying and giddy and guaranteed to tap into every playgoer's inner rock god — can be had at the Jim Steinman musical Bat Out of Hell which is all but blasting an adoring audience out of their seats. Count me among the adorers."
Matt Wolf, The New York Times
"Exhilarating! So gloriously over the top, it blows your socks off."
Andrew Johnson, The Independent
"Get ready to rock at this fabulous and spectacular show."
Georgina Brown, The Mail on Sunday
"Brings the theater and its audience thrillingly alive.
Tim Bano, The Stage
"A total blast! Just surrender to the production's sheer, pounding energy."
Sarah Hemming, The Financial Times
"A youthquake! A dazzling tale of star-crossed lovers."
Liz Braun, The Toronto Sun
"Jim Steinman is the unchallenged king of the power ballad and he gives the show a world-class musical engine as nearly two dozen of his songs careen through the show with a full-blown passion for an exhilarating two and a half hours."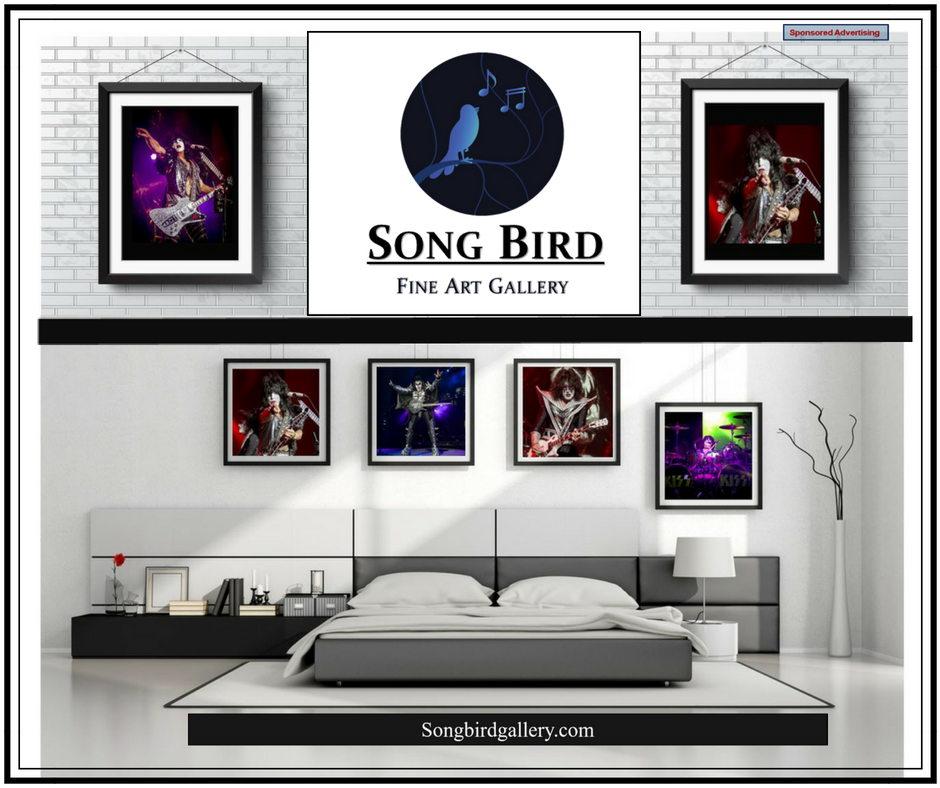 Comments
comments
Powered by Facebook Comments