ALL IN Festival welcomes Umphrey's McGee
If you're a fan of jam bands, progressive rock and improvisational music, you won't want to miss the All IN Music & Arts Festival in Indianapolis on September 10th. That's when Umphrey's McGee, one of the most versatile and adventurous bands in the scene, will take the stage for two epic sets.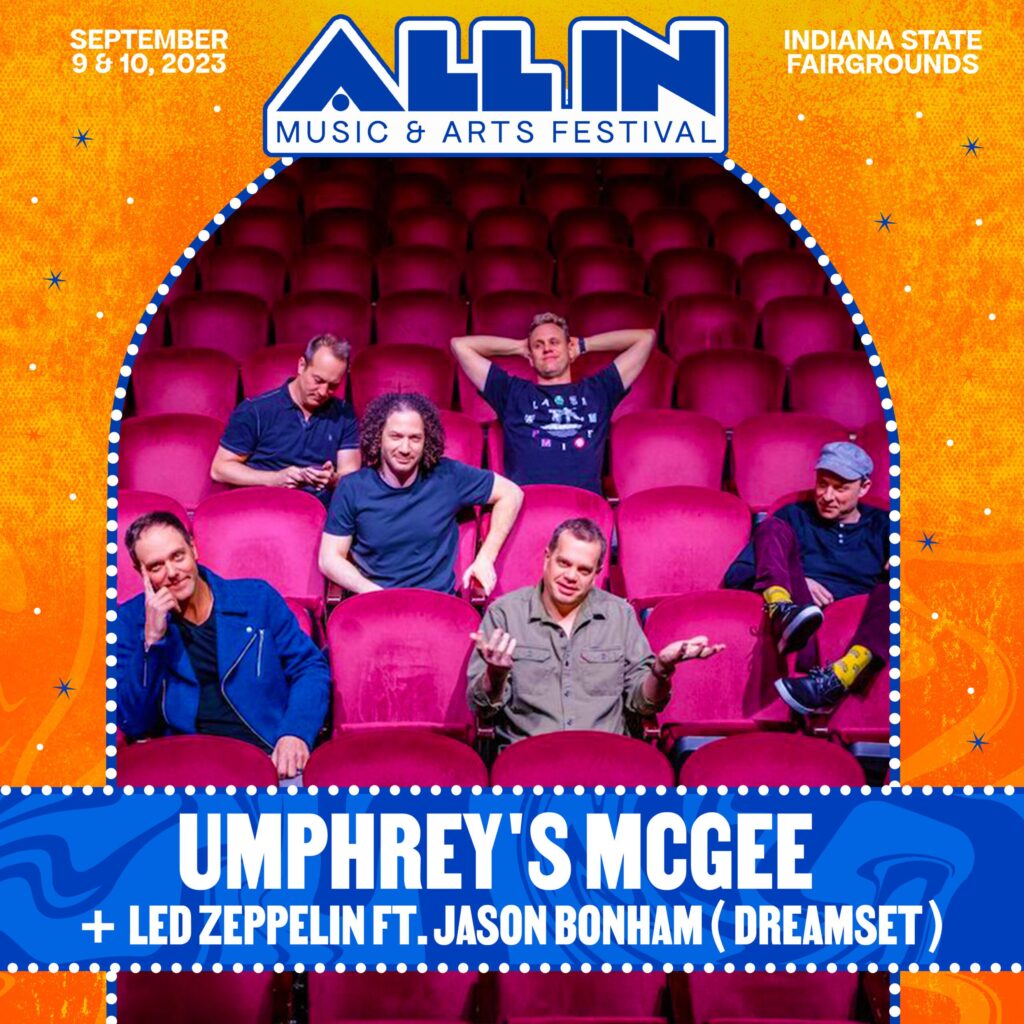 Umphrey's McGee has been rocking audiences for over two decades with their eclectic mix of styles, influences and genres. From metal to funk, jazz to pop, reggae to classical, Umphrey's McGee can do it all. And they do it with a flair for experimentation, humor and spontaneity that keeps fans on their toes.
The band is known for their complex compositions, tight musicianship and dazzling light show. But they also love to surprise their fans with unexpected covers, mashups and guest appearances. At the All IN Music & Arts Festival, Umphrey's McGee will perform a special Led Zeppelin Dreamset featuring Jason Bonham, the son of the legendary drummer John Bonham . This is a rare opportunity to hear some of the greatest rock songs ever written performed by one of the most talented bands today.
Umphrey's McGee will also play a regular set of their own original material, showcasing songs from their latest album You Walked Up Shaking In Your Boots But You Stood Tall And Left A Raging Bull as well as classics from their extensive catalog. Whether you're a longtime fan or a newcomer, you'll be blown away by the energy, creativity and skill that Umphrey's McGee brings to every show.
Don't miss this chance to see Umphrey's McGee at the All IN Music & Arts Festival in Indianapolis on September 10th. You'll also get to enjoy performances by Trey Anastasio & Classic TAB, Joe Russo's Almost Dead, Greensky Bluegrass, Trombone Shorty & Orleans Avenue and many more . It's going to be a weekend of amazing music, art and fun. Get your tickets now at allinfestival.com and get ready to rock out with Umphrey's McGee!