Buddy Guy Turns Palladium Into His Own Blues Club
What can I say about the Buddy Guy performance recently at the Carmel Palladium (The Center For Performing Arts) that hasn't already been said time and time again? That is why I am not going to talk about how great his guitar playing was or how he is one of the all-time greatest blues legends alive.  I want to talk about the things nobody ever mentions.  I want to talk about all the things that stood out to me.  I want to talk about why seeing Buddy Guy perform live, for the first time I am ashamed to say, was one of the most entertaining, worthwhile shows I have attended in a very long time.
A Little Crowd Participation

Let me start by talking about the fact that Buddy is quite the jokester.  It is always hard enough to focus when you are staring through a camera lense and you only have the first three songs to get your shots.  Now couple that with a serious blues guitarist who starts doing this little "dance" that is meant to make you laugh, and no wonder most of my shots were coming out blurry.  I was laughing too hard.  Then, right in the middle of a great riff, he stops with this stern look on his face and says, "Now y'all gonna go and f–k it up, ain't ya'?"  He was chastising the audience for NOT singing along, or moreover not singing instead of him.  Now don't ask me to remember which song it was, because this went on several times during the night.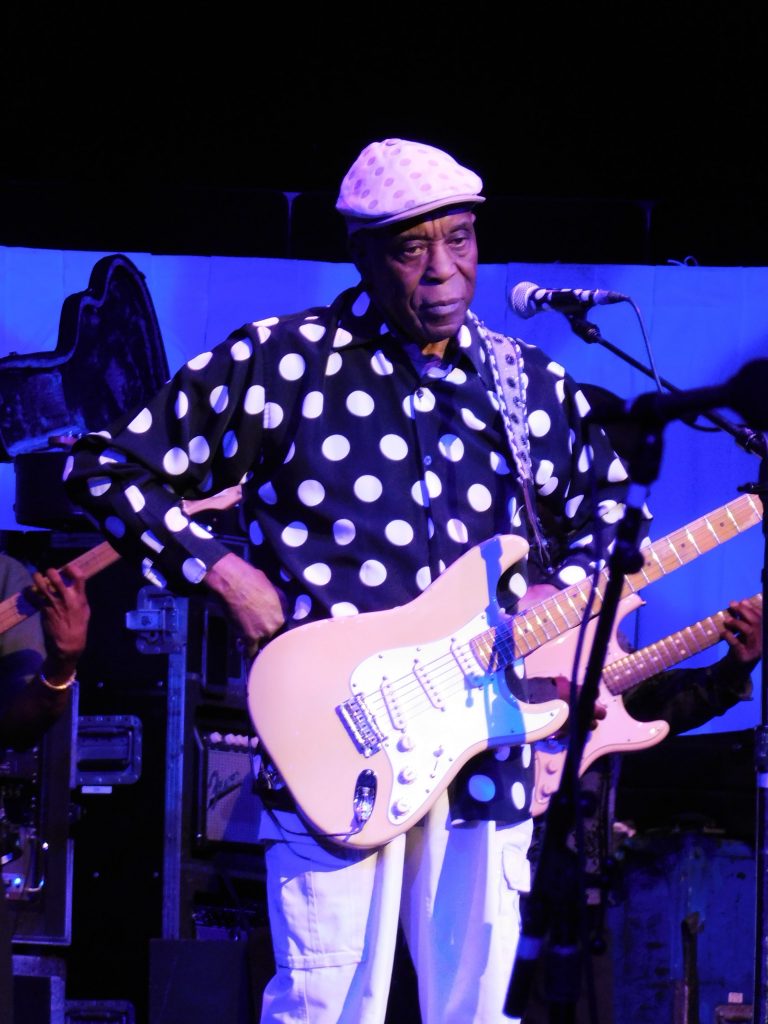 He basically acted as if the audience was an intimate little group in his own blues club in Chicago, instead of a large concert hall that seats  1,600.  He turned up the houselights several times during the night and carried on conversations with the audience.  Don't get me wrong, he played a lot of great music too.  He also paid tribute to people like B.B. King and Marvin Gaye.  He played a couple of songs from his latest album, which was another topic of discussion with the audience.
A Little Nightcap
He asked if anyone even knew the title of his latest album.  That caused some laughs as only a few people did, but as he also explained, no one plays the blues on the radio anymore.  It's true. I got to thinking that my favorite station, who had turned me on to Buddy Guy, B.B. King, Robert Cray, etc.  doesn't even play them anymore. I don't understand why they do not.  Buddy has a new album.  Cray has a new album.  Why are they ignoring the legends in favor some these bands that repeat the same thing over and over?  But I digress.  Anyway, his new album is The Blues is Alive and Well.  (Now I am going to post a couple of pictures I would not normally post, or take, but they go with this story for a reason. They explain this night better than I ever could).  Buddy was introducing his song from the latest album.  This song had been written and album had been produced by his drummer, Tom Hambridge.  The song is Cognac (which on the album features Jeff Beck and Keith Richards).  Now I did not hear what was said by the woman in the audience, but Buddy's response was "Well yes ma'am, that is what I keep going to in that cup over there. Cognac!"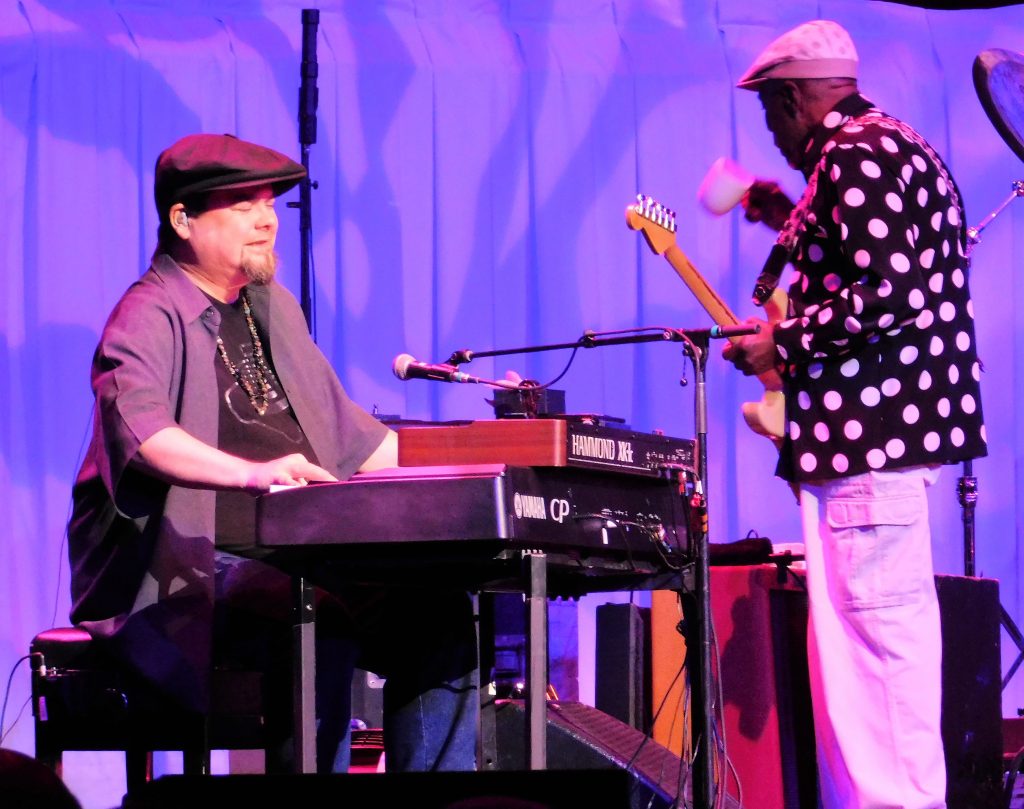 Buddy surprised everyone by deciding to play out in the audience for a while.  He literally played up one aisle and down the other.  Again, I want to remind you this is not a small little blues club.
He ended the night by bringing out his protégé, Quinn Sullivan, who opened the show.  He met Sullivan when he was 7 years old.  He is now the ripe old age of 20.  They did a dual tribute to Jimi Hendrix, just to see who could do it better.  Again, it was something you had to see.  Buddy using his rear end and a towel….
I don't think anybody has imparted that much knowledge and entertainment in one show.  It is a show I will always be thankful I was able to witness. I hope everyone young and old takes the opportunity to go see Buddy Guy at least once.