Chicago with Brian Wilson Indianapolis 7.20.2022
Wednesday night, Chicago brought their usual tour de force to Ruoff Music Center in Noblesville, IN, along with opening act, Brian Wilson.
There's not much to say about Chicago, because they only do two types of shows, Great and Fabulous. Wednesday was in the fabulous category, and they simply saved the opening act, which is at best, troubling to try to describe.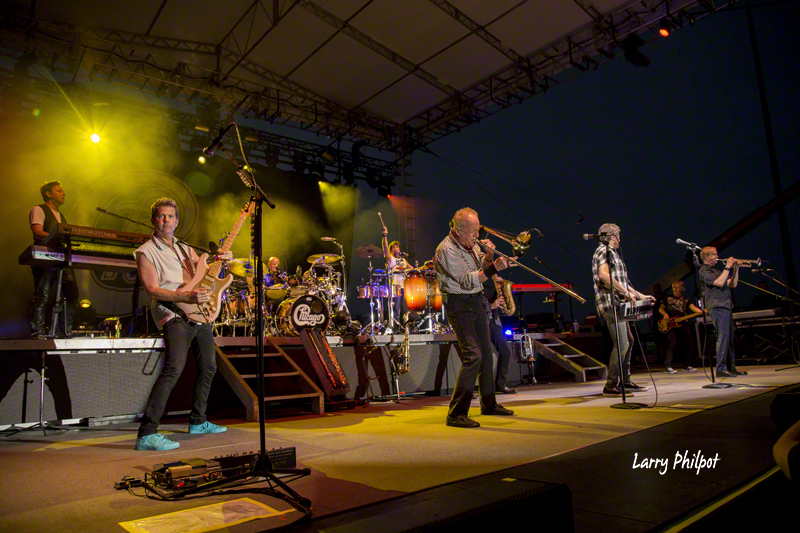 Brian Wilson is nothing short of a musical genius. He's suffered a lot of ups and downs and he and bandmate Al Jardine were fired by cousin Mike Love a few years back from the band he founded, the Beach Boys. Apparently, Love owns the rights to the name of the Beach Boys.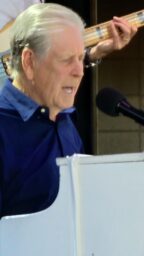 Due to his age and health problems, Wilson didn't sing much, maybe just blurting out the words to the first few verses of four songs, including California Girls, which was the opening song. Al Jardine did most of the talking, and the heavy lifting of the high vocals were performed by Al Jardine's son.

Brian used a walker to both go on and off the stage, and had help being seated behind the piano, but it's unclear if he even played a note. He sat nearly emotionless being the piano while two other keyboardists played Wilson's parts and even sang lead. Wilson did turn his head to watch those performances.

The ten piece band moved through several Beach Boy songs, and the other former Beach Boy, Blondie Chaplain, who left the Beach Boys to join the Rolling Stones, played two of his songs on a blazing electric guitar that didn't fit in with Wilson's compositions at all. But it filled time.

At the one hour mark, Wilson seemed bored, but we have no way of knowing what he was thinking or if he even wanted to be on this tour. This writer has too much respect for Wilson's vast body of work and his status in the history of music to opine on what was going on.

Having seen two other rock and roll legends who appeared to be in mental decline still being trotted out on stage by either family or business associates, Wednesday's performance was disconcerting, but not as bad as witnessed performances by BB King, (who was giving away his jewelry to people in the front row), or Chuck Berry (who's granddaughter would feed him the lines of songs.)

This could have just been a tribute act by his lifelong bandmates and an homage to Wilson's music, but the two last songs were arguably not Wilson's music. "Surfin' USA" is an absolute ripoff of Chuck Berry's "Sweet Little Sixteen", and "Fun Fun Fun" has an opening blazing guitar riff that also screams Chuck Berry. Please decide for yourself.