Dolly Parton: CMA Lifetime Achievement Award Winner
Dolly Parton 2016 Willie Nelson Lifetime Achievement Award Recipient.
#DollyParton #WillieNelson#CMAawards50 #ForeverCountry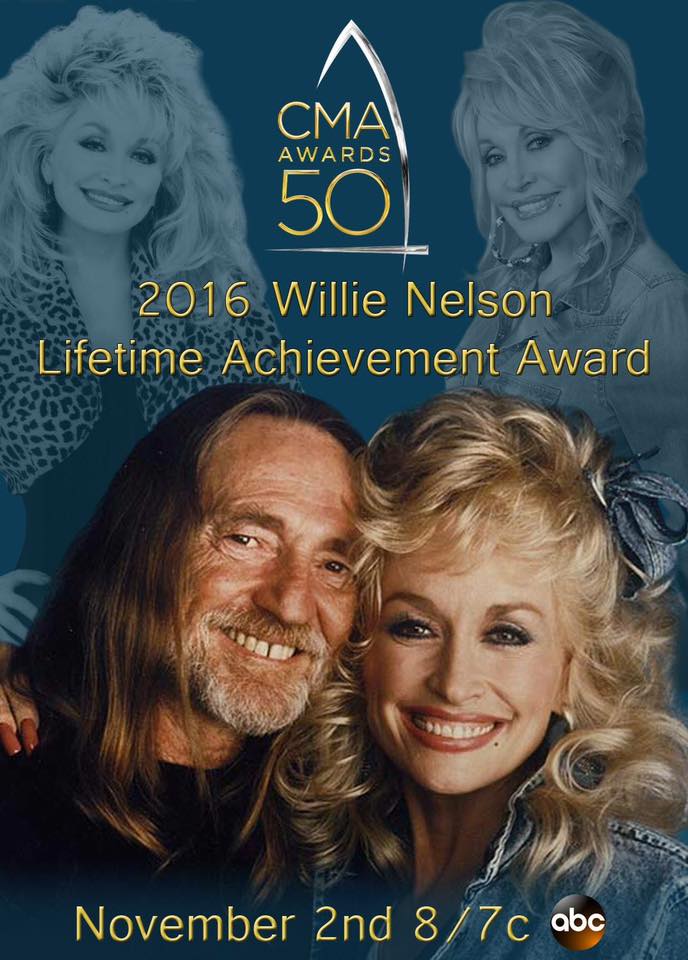 Nashville – ABC Television Network.
Dolly Parton has received 44 Country Music Association Award nominations and won nine times. She won her first CMA Award in 1968 for Vocal Group of the Year with her duet partner Porter Wagoner. Ten years later, Parton was front and center as a solo artist up for the CMA's top honor, Entertainer of the Year.
The Country Music Association is celebrating its golden anniversary tonight and Dolly Parton will receive the Willie Nelson Lifetime Achievement Award at the 50th annual CMA Awards. According to CMA's website, "The Willie Nelson Lifetime Achievement Award is for an iconic artist who has attained the highest degree of recognition in country music. The artist receiving this award has positively impacted and contributed to the growth of the genre throughout a course of years that have proven to have an unprecedented historical impact on fans and industry alike."
CMA CEO Sarah Trahern said, "Dolly epitomizes the very definition of the Willie Nelson Lifetime Achievement Award. She is a trailblazer who continues to enchant and captivate fans around the world. She is a treasure and deserving of this industry acclaim for her undeniable contributions to the success of Country Music, today."
Country music stars Brad Paisley and Carrie Underwood are hosting the 50th annual CMA Awards live from Bridgestone Arena. Festivities begin at 8 p.m. ET Wednesday, on ABC. This is the ninth time Carrie and Brad will host the ceremonies. With 35 performances (and counting) scheduled, it's the biggest lineup the CMA Awards has brought to Bridgestone Arena.
Watch Dolly Parton recall when she won her first Entertainer of the Year Award in 1978. She came close to having the original "wardrobe malfunction" on live television. 🙂