Gordon Lightfoot Backstory: If You Could Read My Mind
Gordon Lightfoot
If You Could Read My Mind
Feb 20 1971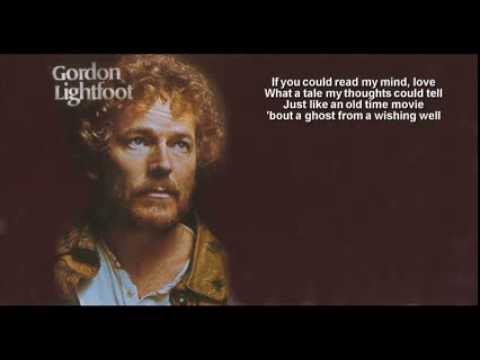 Gordon Lightfoot was an established name in Canada by the late 60's, but "If You Could Read My Mind" made Lightfoot a staple on American radio stations across the country. This song took shape during several weeks in the summer of 1969 and it's one of Lightfoot's most personal songs. This is about the breakup of his first marriage – a common theme in many of his songs. In the liner notes of his boxed set Songbook, he describes it as "A song about the failure of marriage."
Lightfoot was signed to Warner Bros./Reprise in 1970 and had a major hit in the United States with this recording. The song has been recorded more than 100 times, first by Lightfoot himself for "Sit Down Young Stranger" and then by other artists including Carroll Baker, Glen Campbell, The Bells, Johnny Mathis, Liza Minelli, Barbara Streisand , Andy Williams, and Johnny Cash. The album was not a commercial success, but after the song reached #5 on the US singles chart in 1971, the album was renamed after the song and re-released, reaching #12 in the pop charts.
Lightfoot is booking concerts throughout 2017
Johnny Cash covered this song on his last album before his death in 2003.
Johnny Cash >>