Greensky Bluegrass to appear at ALL IN Festival
If you're a fan of bluegrass music, you won't want to miss the All IN Music & Arts Festival in Indianapolis on September 9th and 10th, 2023. This festival features some of the best acts in the genre, including the legendary Greensky Bluegrass.
Greensky Bluegrass is a five-piece band from Michigan that blends traditional bluegrass instruments with rock, jam, and folk influences. They have been touring relentlessly since 2000, playing over 175 shows a year and releasing nine studio albums. Their latest album, All For Money, came out in 2019 and showcases their diverse and dynamic sound.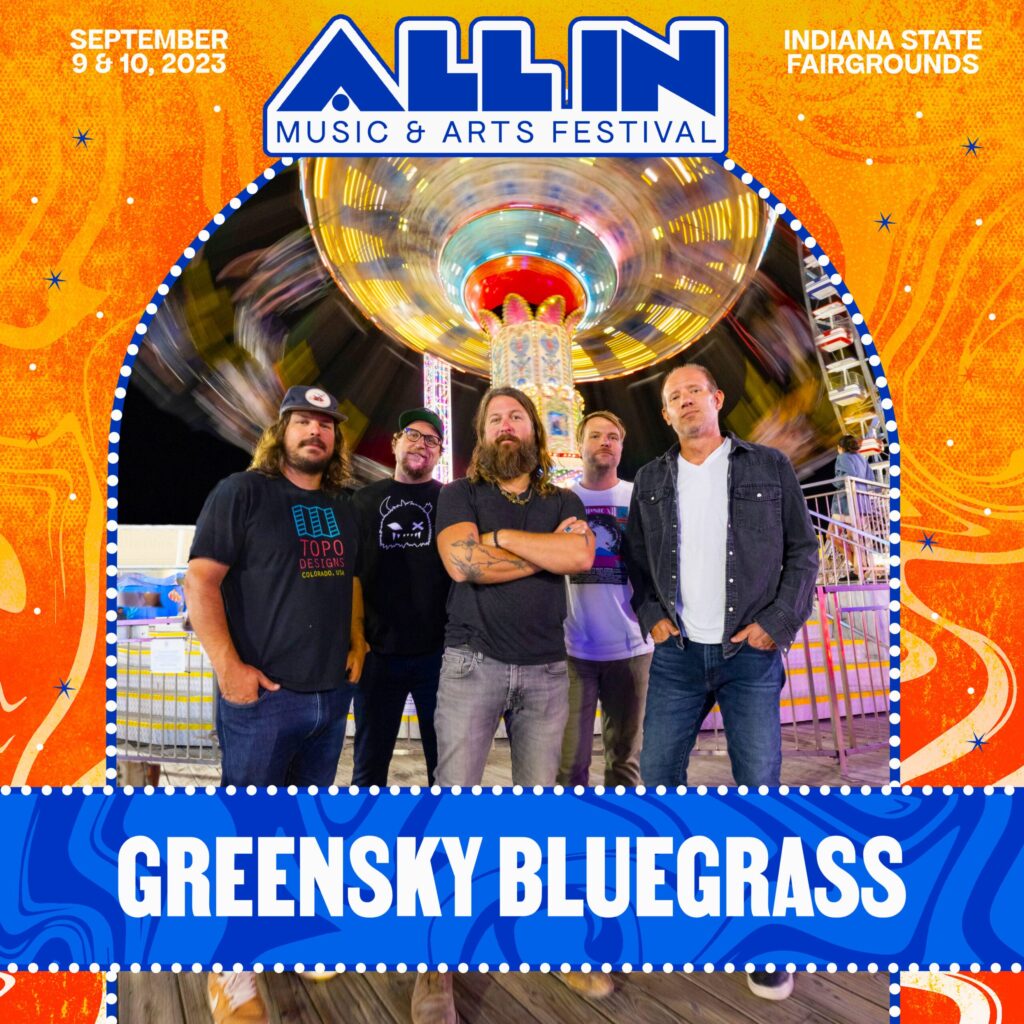 Greensky Bluegrass is known for their energetic live performances, where they improvise and interact with the crowd. They have a loyal fan base that follows them around the country, and they have shared the stage with icons like Phil Lesh, Billy Strings, Del McCoury, and more. They have also headlined some of the biggest festivals in the scene, such as Telluride Bluegrass Festival, Red Rocks Amphitheatre, and Bonnaroo.
At the All IN Music & Arts Festival, Greensky Bluegrass will be joined by other amazing artists, such as Trey Anastasio & Classic TAB, Tenacious D, Joe Russo's Almost Dead, Umphrey's McGee, Trombone Shorty & Orleans Avenue, Cory Wong, Neighbor and more. The festival will also feature special Dreamsets, such as a Led Zeppelin tribute by Umphrey's McGee and Jason Bonham, and a Beatles cover set with guests to be announced.
The All IN Music & Arts Festival is a celebration of music, art, and culture in the Midwest. It offers a variety of activities and amenities for festival-goers, such as camping, food trucks, craft vendors, art installations, and more. The festival is located at the Indiana State Fairgrounds, which is easily accessible by public transportation and has plenty of parking space.
If you're looking for a fun and memorable weekend of music and entertainment, don't miss the All IN Music & Arts Festival in Indianapolis. You can buy your tickets online at https://allinindyfest.com/tickets/ or at the gate. Hurry up before they sell out!
Greensky Bluegrass is one of the most exciting bands in bluegrass music today. They will surely put on a show that you won't forget at the All IN Music & Arts Festival. Don't miss this opportunity to see them live in Indianapolis!