Hozier to perform at Bourbon and Beyond
If you're a fan of Hozier, you won't want to miss his performance at Bourbon & Beyond, the world's largest bourbon and music festival. Hozier is an Irish musician, singer and songwriter who rose to fame with his hit single "Take Me to Church" in 2013.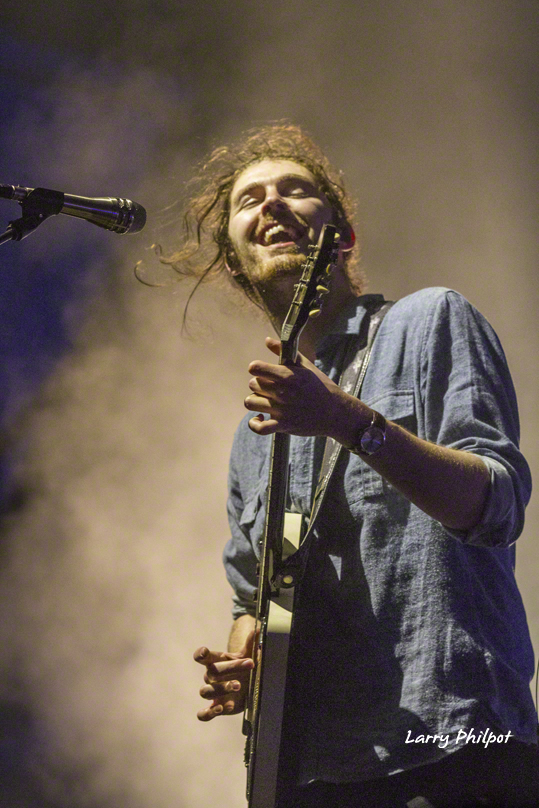 His music blends folk, soul, blues, and gospel influences, often with religious and literary themes. He has released two albums, Hozier (2014) and Wasteland, Baby! (2019), both of which received critical acclaim and commercial success. He has also collaborated with legends like Mavis Staples and Annie Lennox, and contributed songs to movies like The Legend of Tarzan and Wish I Was Here.
Hozier will be performing at Bourbon & Beyond on Friday, September 15, at the Highland Festival Grounds at the Kentucky Exposition Center in Louisville. He will be sharing the stage with other amazing artists like Foo Fighters, John Legend, The Black Keys, and many more. You can expect to hear some of his best songs, such as "Someone New", "Work Song", "Movement", "Nina Cried Power", and of course, "Take Me to Church". You can also enjoy the festival's other attractions, such as specialty bars, bourbon workshops, culinary experiences, and art installations.
Bourbon & Beyond is a celebration of great music and whiskey that you don't want to miss. Tickets are on sale now at the festival's website. Hurry up and get yours before they sell out. And don't forget to bring your lawn chair if you want to relax and enjoy the show. You'll need to purchase a Lawn Chair Pass in advance for that1. See you there!