Kansas City Art Rock Duo The Splatter Pattern offer post-punk and progressive rock sounds on new album "While We Were Making Plans"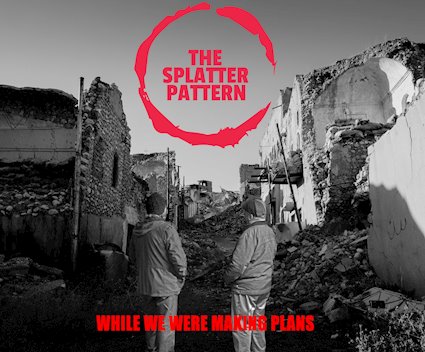 Kansas City Art Rock Duo The Splatter Pattern capture the experimental spirit of late-70's Bowie coupled with ample psychedelia, post-punk and progressive rock sounds on their dynamic new album "While We Were Making Plans", out now on digital platforms. 
The band name 'The Splatter Pattern' is quite appropriate, chosen to represent the wide range of influences wantonly thrown into the band's unique musical gumbo, one they're constantly stirring. Their self-produced new album was written and recorded during the pandemic, hence the title "While We Were Making Plans". Life had other plans for them, and they rolled with the punches.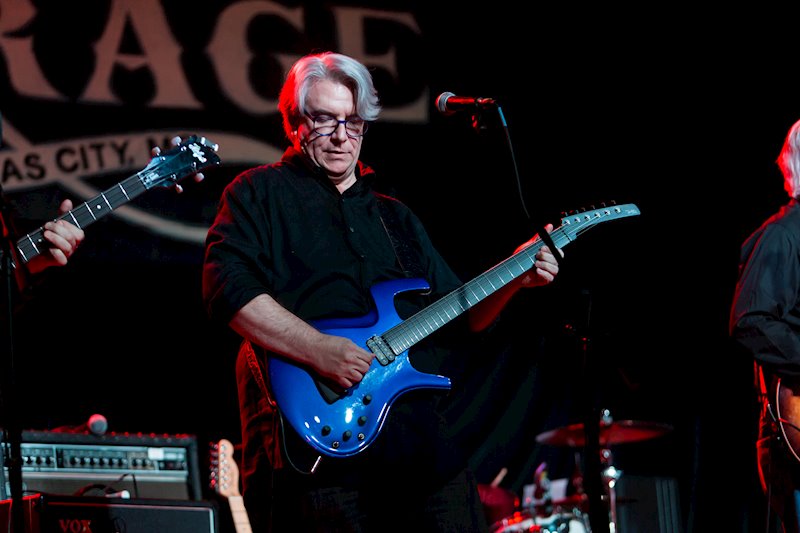 "While We Were Making Plans" covers a wide range of compelling themes to compliment the vast musical range displayed in this 10-track collection. "The Wheel" describes the metamorphosis of life, time in the corporate world, and trying to build your own world amongst the constant outer chaos. "The Space Between the Seconds" tells the story of a coincidental meeting that leads to a lifetime love. "Giants" reflects on the fading away of the great musicians of the 60's/70's, and the shock and adulation that follows their leaving. "The Corner of My Eye" imagines the loss of someone close, and how it resonates in everyday life. "Siblings" is about interpersonal relationships and the loss of communication. "Walking To The Water" riffs on the struggle for clean water and survival in African 3rd World countries. "Higgs Boson" is a stream of consciousness acknowledging the chaos thriving in the world today. "Forward and Back" reminisces on the passing of time and the frailty of memory, while album closer "Please Go Away" laments on focusing too much on the past or the future, pointing out that now is, in fact, the only thing that's real.
All in all, this album is a must-listen for fans of everyone from The Talking Heads and David Bowie to The Beatles, Brian Eno, Genesis, Pink Floyd or Dire Straights. Fans of innovative rock fusion will find much to get excited about in this trailblazing release.
Tracklist:
    1. The Wheel
    2. The Space Between The Seconds
    3. Giants
    4. The Corner of My Eye    
    5. Siblings
    6. Walking To The Water
    7. The Sink
    8. Higgs Boson
    9. Forward and Back
    10. Please Go Away
Websites:
Official Website: https://thesplatterpattern.com
Facebook: https://www.facebook.com/thesplatterpattern/
Instagram: https://www.instagram.com/the_splatter_pattern/
Spotify
Bandcamp: https://splatterpattern.bandcamp.com/
Youtube Channel: youtube.com/@thesplatterpattern
The Splatter Pattern Bio:
The Splatter Pattern is a project created by Bill Ryan and Dave Storms during the pandemic times. The goal was to create music that incorporated
our influences and experience from over years of playing and recording but unique in the world of popular music styles today. The music on their release "While We Were Making Plans" was written, recorded, mixed and produced by Bill and Dave. The band name is a descriptor of their many musical stylings and influences.
Dave Storms Bio:
At an early age I was exposed to music via my dad's Telefunken stereo, mostly big band and crooner styles, but there was always music in the
house when I was younger. Starting at age 13 I began learning and playing drums, cutting my teeth on the music of the day and soon playing in a 10 piece horn band
covering Blood Sweat & Tears, Chicago and R&B artists. Later I moved into playing country rock opening for the likes of The Dirt Band and Asleep At The Wheel.
Moving into rock and prog rock came next and it was a great stretch that included punk, prog, and rock and opening for the iconic band The Cramps and later opening for Mercy Me in
another of the too many to count bands I played in.
I worked on sharpening my guitar and keys proficiency, wrote and recorded an original music solo album and received certification in studio production from The Berklee College of Music and have recorded numerous artists in the Kansas City area.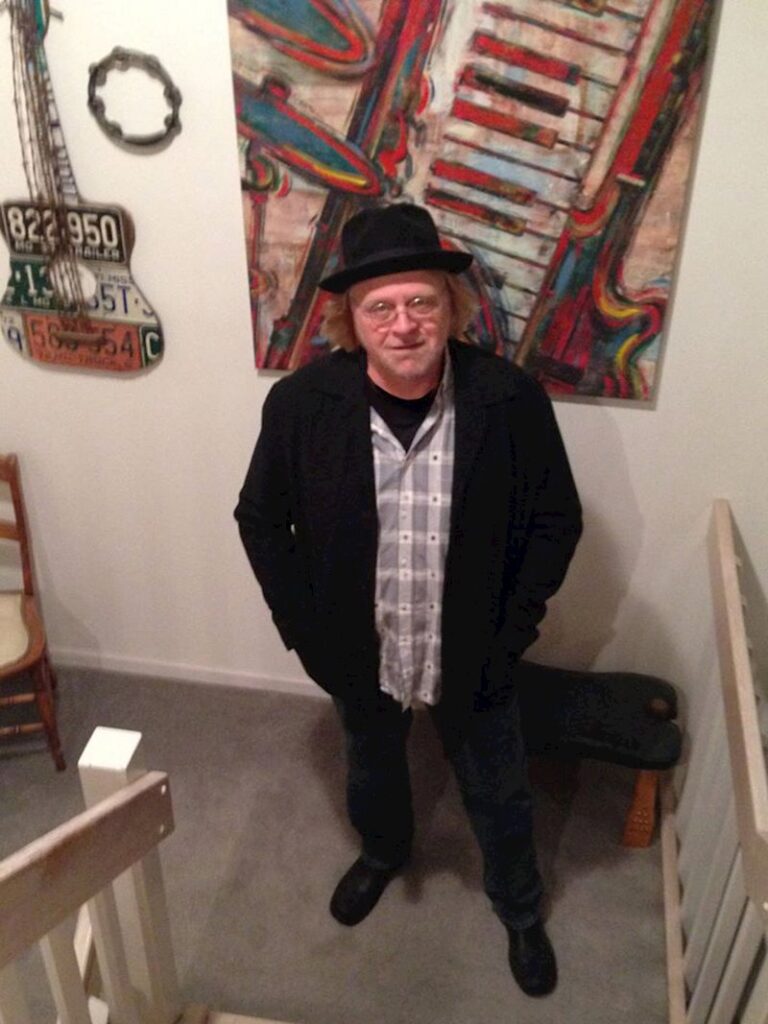 Bill Ryan Bio:
I've been a music-geek for about as long as I can remember, which is probably down in part to AM Radio being so diverse when I was a kid. You could hear just about everything—pop, rock, R&B, novelty tunes—all on one station. For me, it was WHB in Kansas City. I was lucky to get exposed to so much music growing up, and I'm really excited by the prospect of sharing some of our music with you! I'd been playing guitar, off and on, from around age 10, but got serious about it in my mid-teens. "Serious" doesn't necessarily mean "better", but I started picking up a few things, and started dabbling with other instruments, too—piano, bass, drums, etc. All while maintaining a steady diet of great music from great artists of all stripes. I guess that background sort of serves as an explanation of the origins of the name, The Splatter Pattern. We set out to make music that reflected the diversity of styles we both liked, incorporating bits of all of it, while hopefully being authentically "us". Yeah, there is a "splatter" of styles, but hopefully you can see the "pattern" in it. It's music that would be a reflection of our varied influences but with no set genre.