Need Inspiration Today? Try Leon Bridges, River
Leon Bridges, River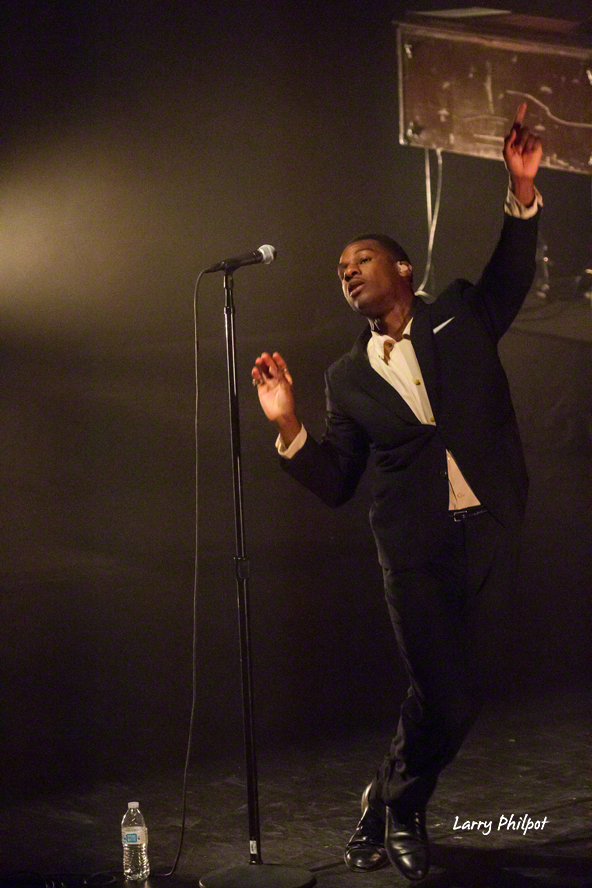 26-year-old Leon Bridges has completely immersed himself in soul. The Fort Worth, Texas native and Columbia Records artist released his debut album, 'Coming Home,' in June of 2015 to critical and public acclaim. "I'm not saying I can hold a candle to any soul musician from the '50s and '60s," Bridges says, "but I want to carry the torch."
River, by Leon Bridges is a song we just can't enough of.  The Miles Jay–directed video was filmed on location in Baltimore and shows footage from the 2015 Baltimore protests playing in Bridges' motel room. It's uplifting to the spirt and the smooth, easy, acoustic tone of this tune is just right. It's a very personal and reflective song for such a young artist, and we give it high marks in the inspirational category.
Bridges discussed the song with Spin Magazine and said the song was inspired by the traditional American spiritual "Down To The River To Pray," which was famously covered by Alison Krauss for the movie O Brother, Where Art Thou?
"A river has historically been used in gospel music as symbolism for change and redemption. My goal was to write a song about my personal spiritual experience. It was written during a time of real depression in my life and I recall sitting in my garage trying to write a song which reflected this struggle. I felt stuck working multiple jobs to support myself and my mother. I had little hope and couldn't see a road out of my reality. The only thing I could cling to in the midst of all that was my faith in God and my only path towards baptism was by way of the river."
"When thinking about how to best visually represent this universal battle, I reflected on the depiction of black communities in our media and particular experiences within my own life. This video showcases the unique struggle many black men and women face across this country. However, unlike the captured images which tend to represent only part of the story, I wanted to showcase that through all the injustice, there's real hope in the world.
I want this video to be a message of light. I believe it has the power to change and heal those that are hurting."
River
Leon Bridges
Been traveling these wide roads for so long
My heart's been far from you
Ten-thousand miles gone
Oh, I wanna come near and give ya
Every part of me
But there's blood on my hands
And my lips aren't clean
In my darkness I remember
Momma's words reoccur to me
"Surrender to the good Lord
And he'll wipe your slate clean"
Take me to your river
I wanna go
Oh, go on
Take me to your river
I wanna know
Tip me in your smooth waters
I go in
As a man with many crimes
Come up for air
As my sins flow down the Jordan
Oh, I wanna come near and give ya
Every part of me
But there's blood on my hands
And my lips aren't clean
Take me to your river
I wanna go
Go on,
Take me to your river
I wanna…