Morrison Hotel Gallery Salutes Neil Young
Morrison Hotel Gallery Salutes The Enduring Legacy Of Neil Young With Career Photographic Retrospective, Long May You Run
Featuring Photographers Joel Bernstein, Danny Clinch, Henry Diltz, and Julie Gardner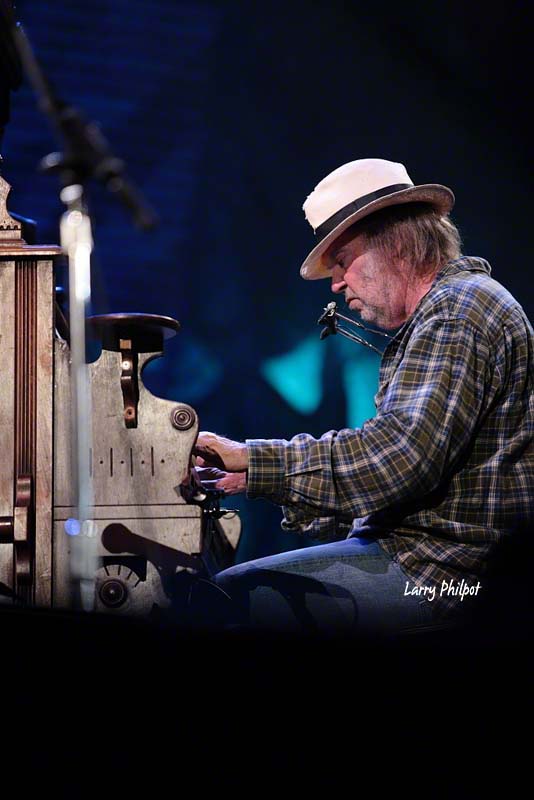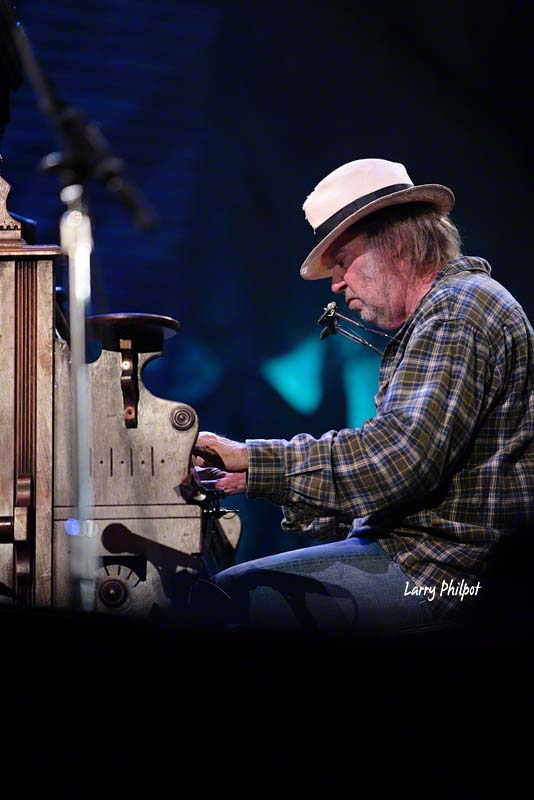 Neil Young's fiery emotionality, down home ethos, and heartfelt songwriting is as vibrant now as it was six-decades ago. Young turns 71 on November 12th, and he's still hitting high watermarks, having recently performed at Desert Trip, alongside The Rolling Stones, Bob Dylan, Paul McCartney, Roger Waters, and The Who.
Long May You Run is a tribute to Young's artistic legacy, and it has the special distinction of being the first ever exhibit to appear in all three galleries. It will show at Morrison Hotel Gallery at the Sunset Marquis Hotel from November 10th thru November 16th; Morrison Hotel Gallery in SoHo on December 1st; and, finally, at Morrison Hotel Gallery in Maui located within Mick Fleetwood's General Store January 12th, 2017.
The photographers represented by Morrison Hotel Gallery have been with Young, onstage, backstage, and offstage for it all. Long May You Run will showcase the work of photographers Joel Bernstein, Danny Clinch, Henry Diltz, and Julie Gardner. Diltz and Bernstein's images document the first few decades of Young's formative years with Buffalo Springfield, Crosby, Stills, Nash & Young, and as a solo artist. Danny Clinch's images snapshot the glory days of 1990s until now, and Julie Gardner is the new face in the show-her work captures the freshness of the artist as he continues to stretch and grow six decades in his incredible career.
The thread running through Young's six-decade career is organic, straight-from-the-gut-and-the-heart artistic expression. Even in the1980s, when his contemporaries suited up for MTV and "contemporized" their approach, Young maintained his earthy roots. As the glitzy 1980s gave away to the grungy 1990s, Young became lauded as an icon for the emerging alt-rock and grunge scene with Seattle bands such as Pearl Jam, Nirvana, and Alice In Chains siphoning from his raw and purposeful music and his flannel and ripped jeans attire.
Long May You Run salutes the amazing breadth of the two-time Rock N' Roll Hall Of Famer and Grammy Award winner's career, from his start in Buffalo Springfield until the present. Along the way, Neil Young has worked with Crosby, Stills, Nash & Young, Pearl Jam, Booker T. Jones, Crazy Horse, and The Stray Gators, among many other collaborators. He's a fearless artist who has followed his heart through a labyrinthine artistic continuum.
Joel Bernstein is an acclaimed photographer whose work, spanning more than three decades, chronicles the inner lives and public moments of some of the most important singer-songwriters, performers and musicians of our time. They include Joni Mitchell, Neil Young, Bob Dylan, Bruce Springsteen, David Crosby, Stephen Stills, Graham Nash, Prince, Jackson Browne, Laura Nyro, Tom Petty and many others. Bernstein's many album covers are commonly listed among the most influential in rock's visual history.
Danny Clinch has established himself as one of the premier photographers of the popular music scene. He has photographed a wide range of artists, from Johnny Cash to Tupac Shakur, from Bjork to Bruce Springsteen. His work has appeared in publications such as Vanity Fair, Spin, Rolling Stone, GQ, Esquire, The New Yorker and The New York Times Magazine, among others. Clinch has presented work in numerous galleries and published three books.
For over 40 years, photographer and Modern Folk Quartet founder Henry Diltz's work has graced hundreds of album covers and has been featured in books, magazines and newspapers. His unique artistic style has produced powerful photographic essays of Woodstock, The Monterey Pop Festival, the Doors, Crosby, Stills, Nash & Young, Jimi Hendrix and scores of other legendary artists. Diltz continues his distinguished career, generating new and vibrant photographs that inspire the rock n' roll fan in each of us. Henry Diltz is a partner in, and is exclusively published and represented by Morrison Hotel Gallery.
Julie Gardner is a multi-talented artist, live music film producer, studio engineer, photographer, and designer. In a long recording career, and through incredible access for her photography, Gardner has worked with some the most successful recording artists and bands today, among them: As an engineer/producer – Van Morrison, Stephen Stills, Elvis Costello, Chrissie Hynde & The Pretenders, Joe Jackson, Eric Clapton, Elton John, Gary Moore, Deep Purple, John Legend, The Cranberries; As a photographer, Patti Smith, Willie Nelson, Tom Waits, Tom Jones, Sheryl Crow, My Morning Jacket, John Mellencamp, Eddie Vedder, Florence & the Machine, Bruce Springsteen, CSNY, Dixie Chicks, Beck and, of course, Neil Young.
About Morrison Hotel® Gallery
Morrison Hotel® Gallery was founded in 2001 by former record company executive Peter Blachley, music retail industry professional Richard Horowitz, and legendary music photographer Henry Diltz. In 2012, author, director and photographer Timothy White joined the team, launching an additional West Coast gallery at The Sunset Marquis Hotel in West Hollywood. The partners just launched a new location at Mick Fleetwood's General Store in Maui, Hawaii.
Morrison Hotel Gallery is the world's leading brand in fine art music photography representing over 100 of the world's finest music photographers and their archives. The vast catalog of photography encompasses jazz, blues, and rock imagery spanning several generations through to today's contemporary music artists and now includes iconic photographs in the world of sports as well. Morrison Hotel Gallery has a robust online presence, featuring over 100,000 images searchable by photographer, music artist, band or concert.
Morrison Hotel Gallery
116 Prince Street || New York, NY 10012
212.941.8770
Morrison Hotel Gallery
Sunset Marquis
1200 Alta Loma Road || West Hollywood, CA 90069
310.881.6025
Morrison Hotel Gallery
Fleetwood's General Store
744 Front Street || Lahaina, Hawaii 96761
808.669.6425 (MICK)