Nicole Atkins opens for Stevie Nicks
Last night in Louisville, the singer songwriter wowed the crowd with her talent, but also her humble gratitude. The final show of the Stevie Nicks 2023 Tour, Atkins said her parents were in the crowd, all the way from New Jersey, and this was the greatest day of her life.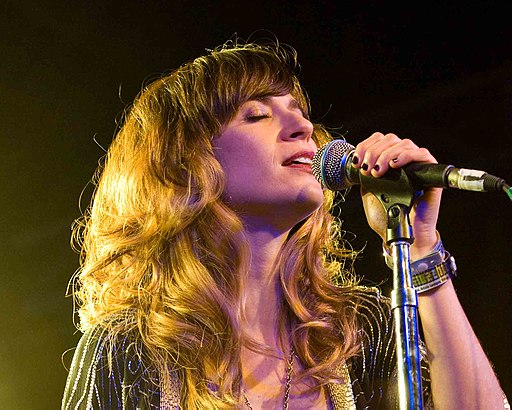 Nicole Atkins is a singer-songwriter who has been making waves in the indie scene with her eclectic blend of 1950s crooner music, 1960s psychedelia, soul music, and the Brill Building style of writing. She has been compared to Roy Orbison and singers from the Brill Building era, such as Carole King and Ellie Greenwich.
This month, she had the honor of opening for Stevie Nicks, one of her musical heroes, at several shows across the country. Atkins delivered a captivating performance that showcased her powerful vocals, emotional lyrics, and retro flair. She played songs from her four studio albums, including her latest, "Goodnight Rhonda Lee", which was inspired by her move to Nashville and her sobriety. The last show of the tour, she whispered to her bandmates, but was caught on a hot microphone, "I wish this night would never end."
Atkins proved to be a worthy opener for Nicks, as she charmed the audience with her witty banter, heartfelt stories, and infectious energy. She also paid tribute to Roy Obison by covering "Crying". We wish her continued success.