A Kiss from Prince: Song Analysis, by Victor Cruz
We just want your extra time and your xxxxxx, Kiss.
by: Victor Cruz, Guest contributor & Self Proclaimed Prince Expert
#PrinceFans
Julia Roberts sang it from a bathtub in "Pretty Woman"; Tom Jones covered it with The Art of Noise, and Nicole Kidman crooned the tune as a cartoon character in "Happy Feet."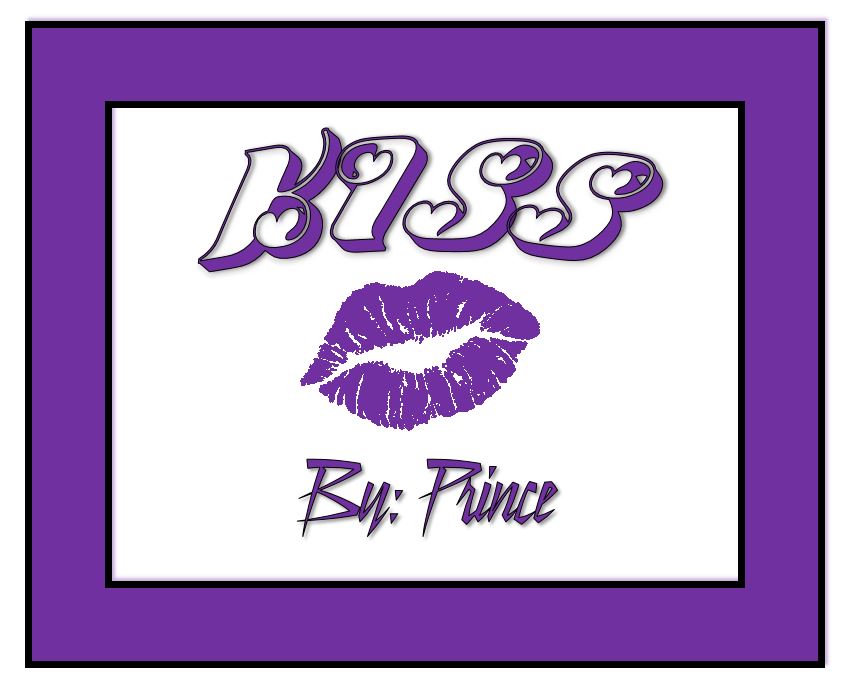 PRINCE Song Analysis: KISS
By Victor Cruz
When people find out that I'm a huge Prince fan, they usually say, "Oh, I love him!"  then sing a line or two from his more popular, mainstream songs. One song in particular I hear from listeners and casual fans is the song I'm focusing on this week, "Kiss."
"Kiss" has an interesting origin story.  It  started as a short acoustic demo, about a minute in length, consisting of a single 12-bar bluesverse. Not quite sure what to do with it, Prince gave the song to the funk band Mazarati for their debut album. Mazarati and producer David Z drastically reworked the song, giving it the stripped-down minimalist sound. When Mazarati delivered the song to Prince, he was amazed at their work and decided to take back the song for himself. (He did have a tendency to do that sorta thing.)  He replaced their lead vocal, added the guitar break in the chorus and edited the song to its present form. Mazarati were credited for their backing vocals, which Prince left intact. Prince added the song at the last minute to Parade, the soundtrack to his second movie, Under the Cherry Moon.  Greil Marcus from The Village Voice in March of 1987 called it a "trash masterpiece … Instant party, with an edge of menace."
It its simplest form, Kiss is about a man trying to woo and explain his intentions with a woman.
You don't have to be beautiful
To turn me on
I just need your body baby
From dusk till dawn
You don't need experience
To turn me out
You just leave it all up to me
I'm gonna show you what it's all about

You don't have to be rich
To be my girl
You don't have to be cool
To rule my world
Ain't no particular sign I'm more compatible with
I just want your extra time and your

Kiss
And despite anything else she does, he's uninterested.  He just wants her kiss.
Women not girls rule my world
I said they rule my world
Act your age, mama Not your shoe size
Maybe we could do the twirl
You don't have to watch Dynasty
To have an attitude
You just leave it all up to me
My love will be your food
Despite Warner Bros. not wanting to release it as a single, "Kiss" became Prince's third number-one U.S. hit following 1984's highly successful "When Doves Cry" and "Let's Go Crazy". It was also a big hit across the Atlantic, reaching #6 on the UK Singles Chart. The song won Prince another Grammy Award for Best R&B Vocal Performance by a Duo or Group.  The song became a staple at Prince's concerts and was usually sung partially by the audience.  The line about Dynasty would usually change to whichever hot new TV. show was popular at the time.  (Sex In The City and Orange Is the New Black, most notably).
A fan favorite, it has almost become a standard in any social gathering whenever Prince is requested, but the better version of the song is the 12″ single, which is an extension of the album track. The extended section is based on the funky guitar main track, including bass guitar, organ and horns. New lyrics are present from Prince, along with Jill Jones, that end with a humorous dialogue between a wife and her husband watching Prince on television. It was included on 2006's Ultimate, while other incarnation can mostly be found on any greatest hits package.

Victor Cruz has worked at radio stations up and down the dial. He now broadcasts daily from El Paso, Texas on Fox 92.3. Victor takes care of your drive time, with traffic and weather updates, fun contests, your special requests, and offers his own unique perspective on life, the universe and things of the such. A self-proclaimed "geek", Prince fan, and music trivia master, Victor is also a movie buff, who, occasionally enjoys movies in the buff! Listen to Victor Cruz  on the Fox 92.3.