Rock & Roll Hall of Fame 2017
Rock Hall of Fame Drama
Every year, when new inductees are announced, there's an outcry over which nominees got in and which ones did not. When it began in 1986, the Rock and Roll Hall of Fame actually seemed like a good idea. Rock music dominated the landscape in 1986, enough that lumping popular music into one genre, named "rock," made some kind of sense. Also, in the beginning, the institution seemed to take its responsibility seriously. The museum initially seemed set on creating a kind of music time capsule. As per its web page, the mission of the RHOF is to "collect, preserve and interpret the impact rock has had on our world," and to document "the story of rock."
The first slate of inductees, included Chuck Berry, Little Richard, and Fats Domino, among others) who were vanguards in the genre. It also included people who weren't musicians, but who were nonetheless major factors in the development of rock music. John Hammond, an early inductee, was the producer responsible for discovering and signing many of the major acts of the twentieth century: Not only Billie Holiday and Count Basie, but also Bruce Springsteen, Bob Dylan, and Aretha Franklin.
RHOF Off Track?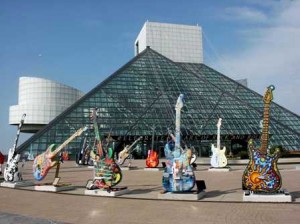 Historians speculate the Rock Hall's sense of purpose evaporated somewhere around the time that "The Beatles," "John Lennon," "Paul McCartney," "George Harrison" and "Ringo Starr" were all inducted as separate acts. By 1989, the Beatles, the Rolling Stones, the Beach Boys and Dylan had all been inducted and the talent pool was drying up. Boomer nostalgia and hair-band flashbacks can only take a museum so far.
Women have also had a harder time getting recognition from the RHOF if they aren't connected to a man. Dylan went into the Rock and Roll Hall of Fame in 1988, but Joni Mitchell wasn't included until 1997. Rod Stewart (1994) was inducted before Patti Smith (2007). And Billy Joel became an eternal part of the rock and roll canon in 1999, but Billie Holiday wasn't inducted until 2000. You can find an induction for Fleetwood Mac (1998) but not for Stevie Nicks. Carole King's 1971 album Tapestry was one of history's best-selling albums by a female artist — it held the #1 slot on the charts for fifteen weeks, a record that was only broken by Whitney Houston (not an inductee). Carole King was only inducted in 1990 as part of a songwriting duo with her first husband, as "Gerry Goffin and Carole King." Tina Turner is forever attached to Ike at the RHOF, and that alone is a solid reason to consider inducting Tina separately.
Tonight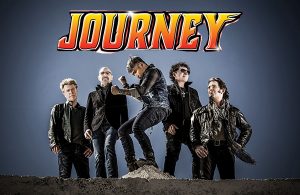 Tonight, Journey is one of the inductees at the RHOF and TMZ started off the morning by claiming original member and lead singer Steve Perry was going to perform tonight. They were later contacted by representatives for Perry and Journey who say the band knows nothing about Perry performing and Perry's own reps know nothing about it as well. Larry Solters, on behalf of Journey, stated, "Steve Perry will NOT be performing tonight."
Is this miscommunication? Disorganization? A way to stir up controversy for an event that is becoming less and less of an event every year? Is this a slam against Journey, Steve Perry, or the clone singer Journey 2.0 was lucky enough to hire? Steve Perry was the front-man at Journey's peak, largely responsible for their success and he should be there. Even the four founding members of KISS stood together at the podium to give their acceptance speeches and you know that wasn't easy, but it was honest. Therein lies the problem with the RHOF; It exhibits a lack of internal honesty that just doesn't appeal to people like it used to.