Rod Stewart 2022 Review
A balmy then rainy night in Noblesville, Indiana, just north of Indianapolis with Cheap Trick and Rod Stewart was cut short by sound problems and a bit of rain. A noticeably upset Stewart tried to address the crowd, but when nothing could be heard, he blew a kiss to the crowd and walked offstage.
Cheap Trick did not disappoint, with a 12 song set that included all their hits, and the crowd loved it. The venue was far from full, even though this could be the must see show of the summer.
Stewart opened his set with an homage to the late Robert Palmer's "Addicted to love", with a bevy of beauties that could sing, dance, and many were multi instrumentalists. At first this writer thought they were from the Celtic Women, because of the heavy Irish violins and a magnificent harp.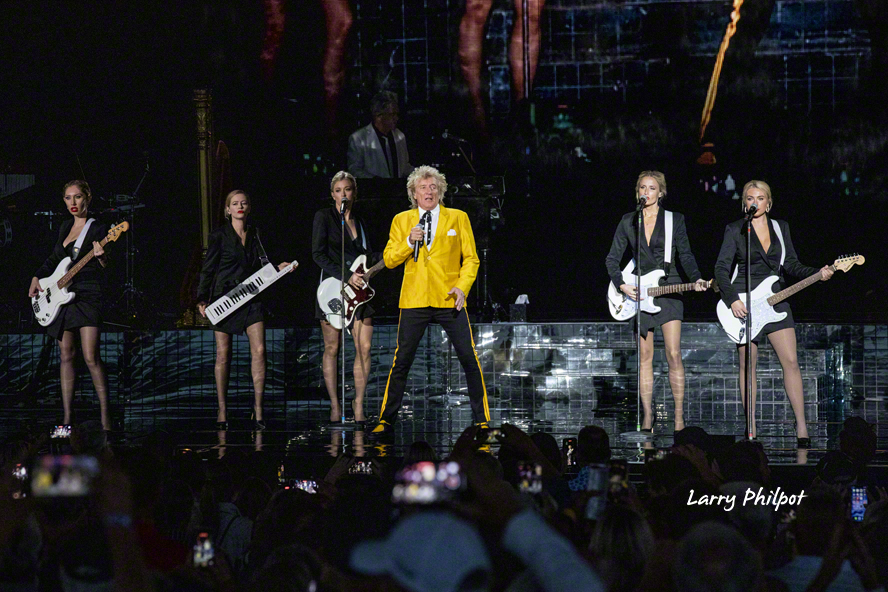 He's indicated that these shows might be the last to feature his catalog of hits. Instead, Stewart tells Forbes that he'd like to focus on the Great American Songbook. He's currently working on an album in that genre with pianist Jools Holland.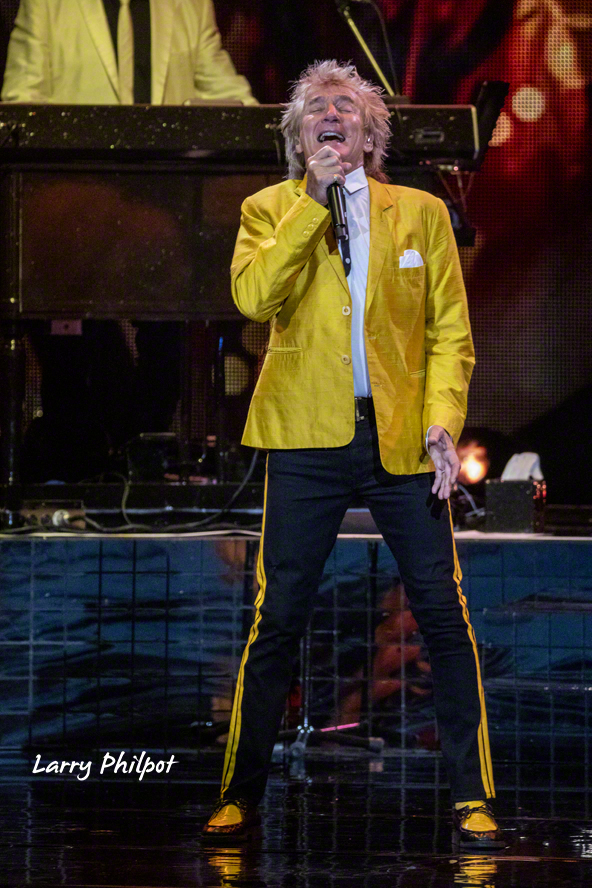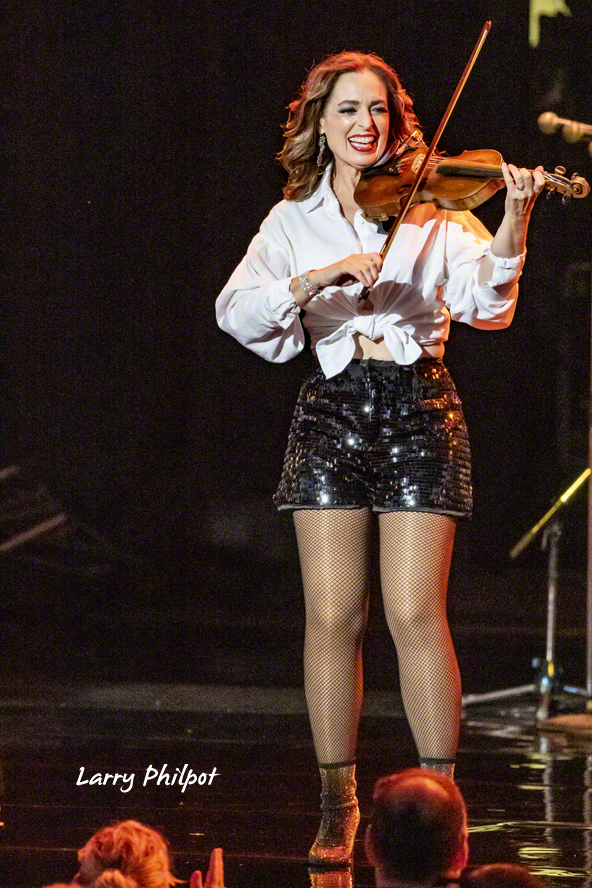 "I want to move on and just do the classics and the swing stuff, but I don't want to be singing 'Hot Legs' when I'm 80," he said. "I'm not retiring, but this will be the last time we do these songs in America. I just want to make a clean sweep. I want to go on tour with a big band and just play this stuff that I love. It's a different entity to rock 'n' roll, although that's where it all came from. The way we are doing these songs is with a back beat. I wish I could describe it. On '23, I'll go to Brazil and wrap it all up."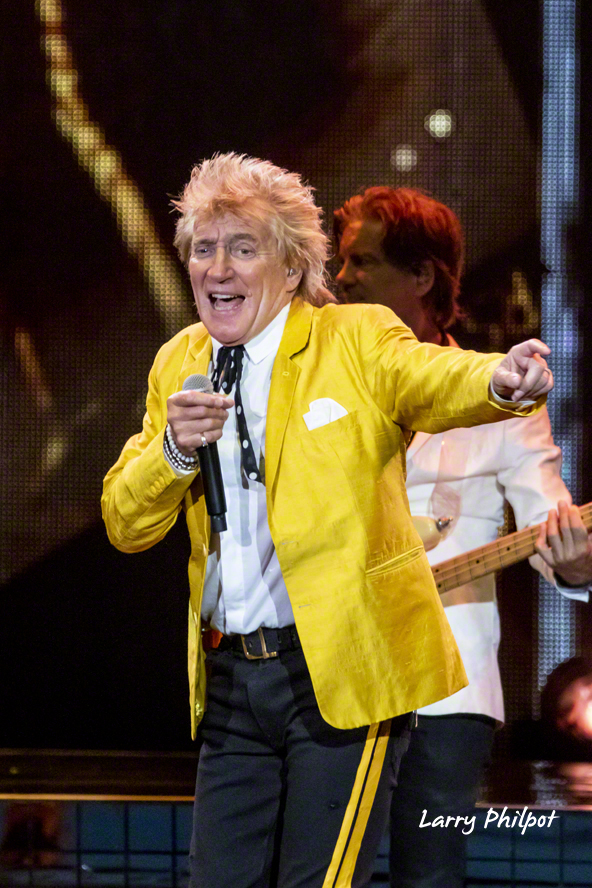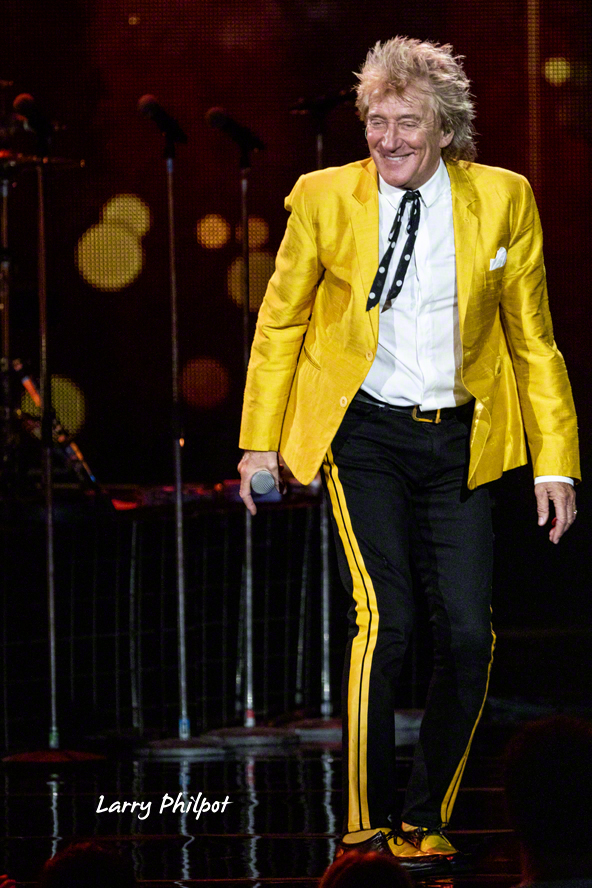 This tour doesn't have a big band, but there are 12 members backing Stewart, and they're just fabulous. There was a song from his group Faces, with a shout out to his old friend Ron Wood. There was a raucous "Young Hearts", and "the Girls" did a very nice version of Blondie's "Call Me."