The ALL IN Festival welcomes "Neighbor"
Are you ready to rock with Neighbor? The band that has been making waves in the indie scene with their catchy tunes and energetic live shows is coming to the All In Festival in Indianapolis this September! If you haven't heard of them yet, you're missing out on one of the most exciting acts of the year.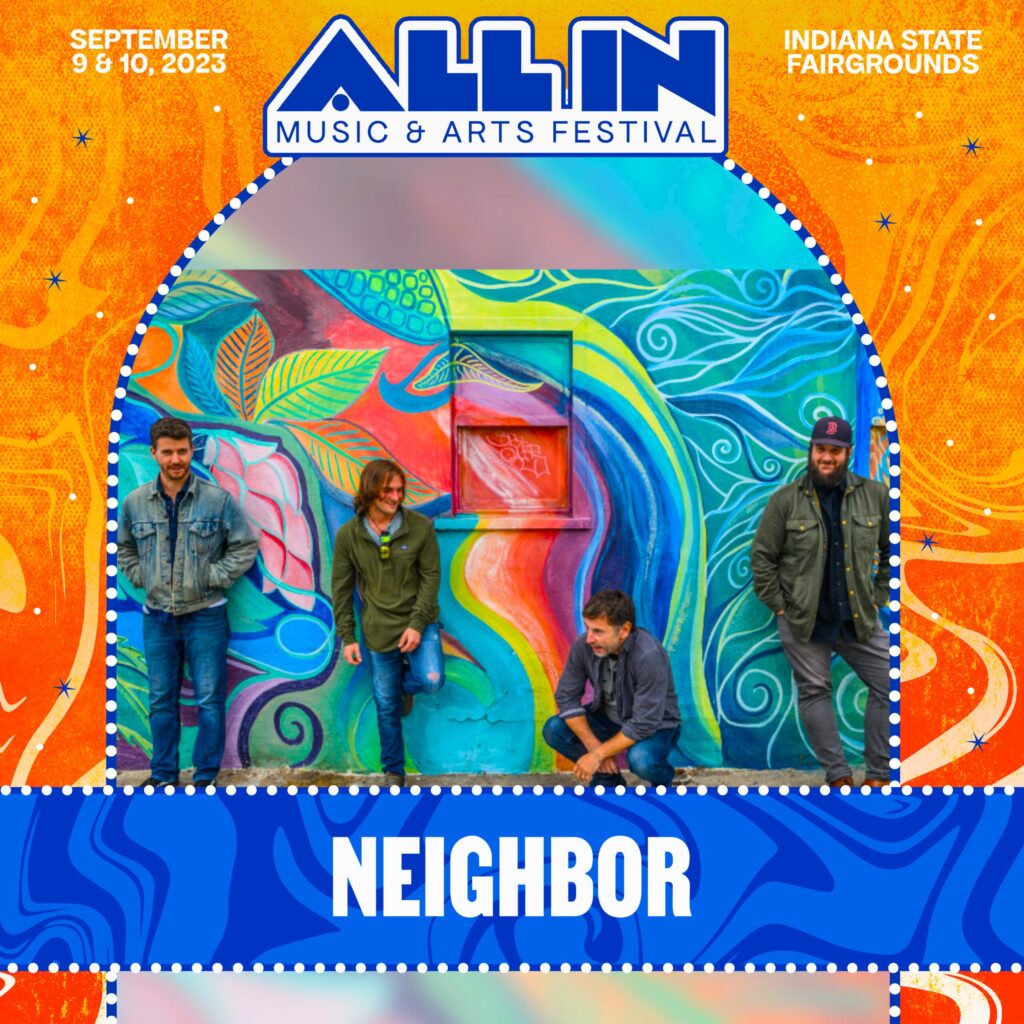 Neighbor is a four-piece band from Chicago, Illinois, that blends pop, rock, and folk influences to create songs that are both fun and meaningful. Their debut album, "Hello, Stranger", was released in 2022 and received rave reviews from critics and fans alike. The album features hits like "Next Door", "Summer Nights", and "Homecoming", which showcase the band's talent for writing catchy hooks and heartfelt lyrics.
The band consists of Jake (vocals, guitar), Mia (bass, vocals), Leo (drums), and Sam (keyboard, vocals). They met in college and started playing together in 2020, when they realized they had a shared passion for music and a similar vision for their sound. They named themselves Neighbor because they wanted to convey a sense of friendship and community with their music.
Neighbor has been touring across the country since the release of their album, and they have gained a loyal fan base along the way. They have also opened for some big names in the industry, such as The Lumineers, Imagine Dragons, and HAIM. They have been praised for their energetic and engaging live performances, which often feature crowd participation and surprises.
The band is very excited to play at the All In Festival, which is one of the biggest music festivals in the Midwest. The festival will take place from September 15 to 17 at the White River State Park in Indianapolis, and will feature over 100 artists across six stages. Neighbor will be playing on the main stage on September 16, along with other acts such as Coldplay, Billie Eilish, and Ed Sheeran.
If you're looking for a band that will make you dance, sing along, and feel good, don't miss Neighbor at the All In Festival. They are one of the hottest bands of 2023, and they are ready to rock your world. Get your tickets now and join the fun!