Tony Bennett passes away at 96
Tony Bennett, the iconic singer who charmed audiences for over seven decades with his smooth voice and timeless interpretations of American standards, passed away on Friday at his home in New York. He was 96.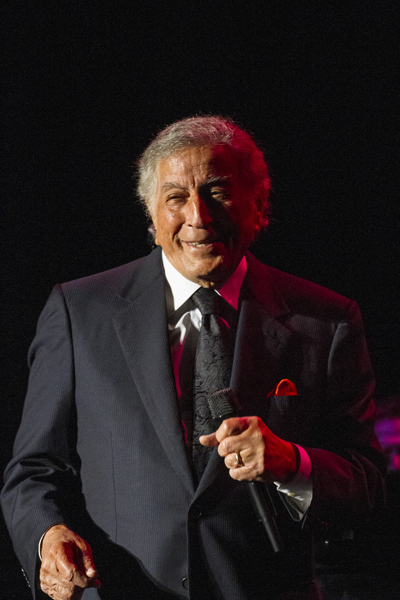 Bennett's publicist, Sylvia Weiner, confirmed his death but did not disclose the cause. Bennett had been diagnosed with Alzheimer's disease in 2016, but continued to perform and record until his final days.
Born Anthony Dominick Benedetto in 1926 to Italian immigrants in Queens, Bennett began singing at an early age and pursued his passion for music and painting after serving in World War II. He was discovered by the singer Pearl Bailey in 1949 and signed with Columbia Records a year later.
Bennett rose to fame in the 1950s with hits such as "Because of You", "Rags to Riches" and "Blue Velvet". He reached his peak in 1962 with his signature song, "I Left My Heart in San Francisco", which won him two Grammy Awards and became an anthem for the city.
Bennett was a masterful stylist who could sing pop, jazz and big band with equal ease and elegance. He was influenced by Frank Sinatra, Bing Crosby and Nat King Cole, but developed his own distinctive phrasing and delivery. He was also a civil rights activist who marched with Martin Luther King Jr. and refused to perform in segregated venues.
Bennett faced a career slump in the 1970s as rock and disco dominated the charts, but he staged a remarkable comeback in the 1980s and 1990s by collaborating with younger artists such as Elvis Costello, k.d. lang and Lady Gaga. He introduced a new generation to the Great American Songbook and proved that his music was timeless and universal.
Bennett won 19 Grammy Awards, including a Lifetime Achievement Award in 2001, and sold more than 50 million records worldwide. He was also a talented painter who exhibited his works under his real name. He received many honors, including the Kennedy Center Honors, the National Endowment for the Arts Jazz Master Award and the Presidential Medal of Freedom.
Bennett is survived by his wife Susan Benedetto, whom he married in 2007, and his four children from previous marriages: Dae, Danny, Antonia and Joanna. He also leaves behind countless fans and admirers who will cherish his legacy of music and art.
As he once said, "I could have retired years ago, but I just love what I'm doing." Tony Bennett will be remembered as one of the greatest singers of all time, who kept coming back into style.