Trey Anastasio and Classic TAB at All In Festival
Are you ready to rock out with Trey Anastasio and Classic TAB at the All In Festival in Indianapolis? If you are a fan of jam bands, this is the event you don't want to miss! Here are some reasons why you should get your tickets now and join the fun on September 9th and 10th.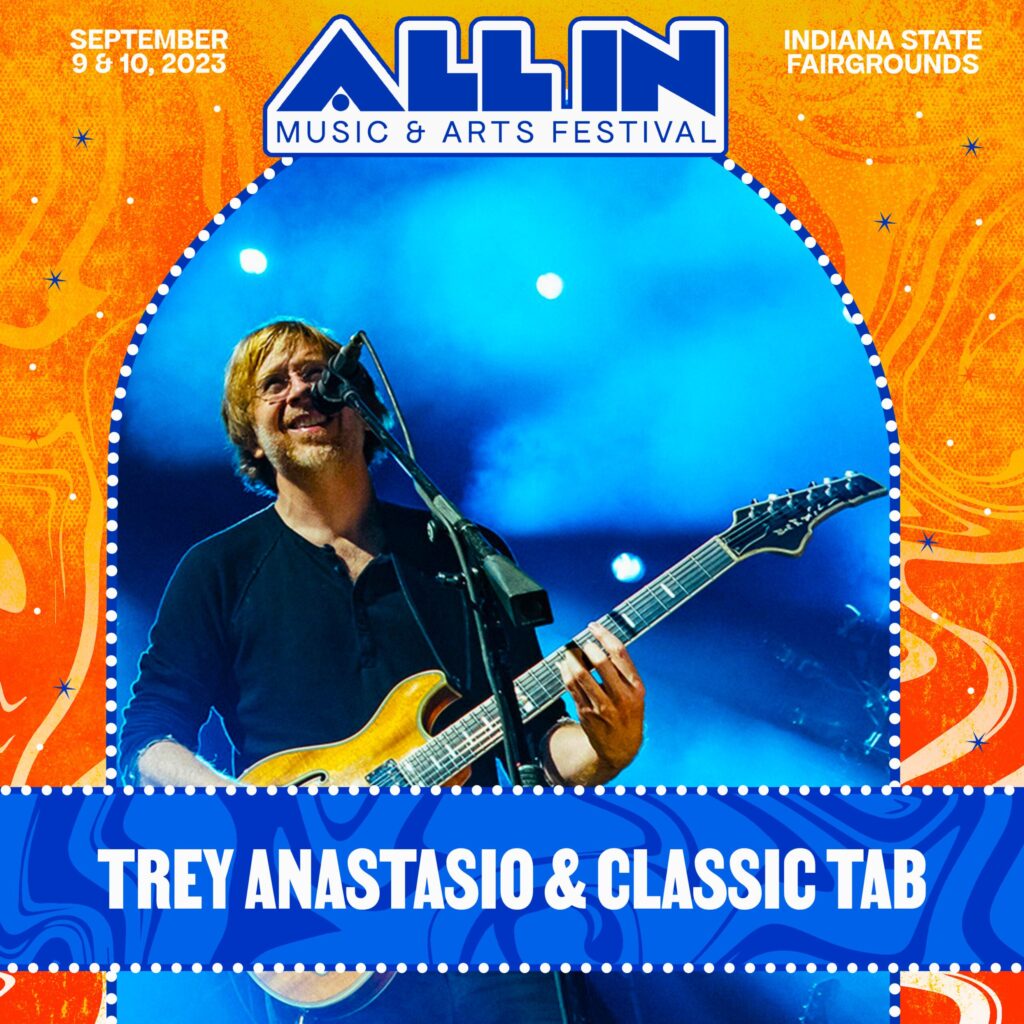 Trey Anastasio is one of the most influential and talented musicians in the jam scene. He is best known as the lead singer and guitarist of Phish, but he also has a prolific solo career with various projects. Classic TAB is his stripped-down version of the Trey Anastasio Band, featuring drummer Russ Lawton, keyboardist Ray Paczkowski, and bassist Dezron Douglas. They play a mix of originals and covers, with plenty of improvisation and exploration.
The All In Festival is a celebration of music and community, featuring some of the finest performers in the live music scene. The first wave of artists includes Joe Russo's Almost Dead, Umphrey's McGee, Greensky Bluegrass, Trombone Shorty & Orleans Avenue, Cory Wong, The Main Squeeze, and more. The festival also offers great food and drink, local craft breweries, a giant beer garden, and a refreshing signature cocktail.
The festival takes place at the Indiana State Fairgrounds, which has a unique and boutique setup. The outdoor Main Street Stage has bleacher seating and standing room available, while all headline performances take place inside the air-conditioned Indiana Farmers Coliseum. This means you can enjoy the epic arena rock feel inside the coliseum and a great outdoor experience that allows for two different environments. Plus, you don't have to worry about rain interruption or extreme heat.
The festival is located in the heart of Indianapolis, between downtown, Broad Ripple and the bustling northside. You can easily access the festival by car, bike, bus, or ride-share. You can also explore the city's attractions, such as the Indianapolis Motor Speedway, the Indianapolis Zoo, the Children's Museum of Indianapolis, and more.
So what are you waiting for? Grab your tickets now and get ready to have an amazing time with Trey Anastasio and Classic TAB and many other awesome artists at the All In Festival in Indianapolis. You won't regret it!