Weird Al Yankovic in Indianapolis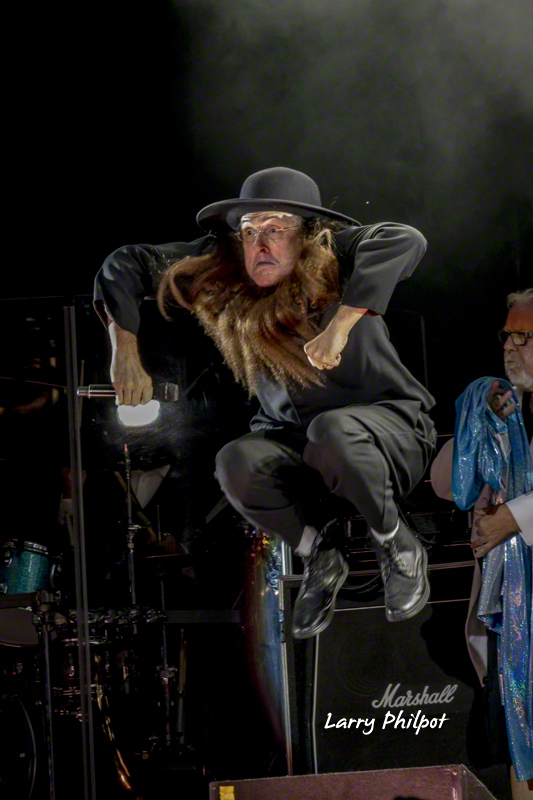 Last night, the intimate Lawn at White River State Park, in Indianapolis, played host to Weird Al Yankovic. (photo gallery below)

The demented genius brought his "Strings Attached" entourage to about 7,500 excited fans under the stars in perfect weather for a late summer evening. While there were several fans wearing Viking horns, there had to be thousands of Hawaiian shirts.

Yankovic, 59, still performs with the agility of a man decades younger, with liveliness that sees him moving all across the stage, scooting on a Segway and high-kicking above his head, and for one song, he left the stage to wander out into the crowd.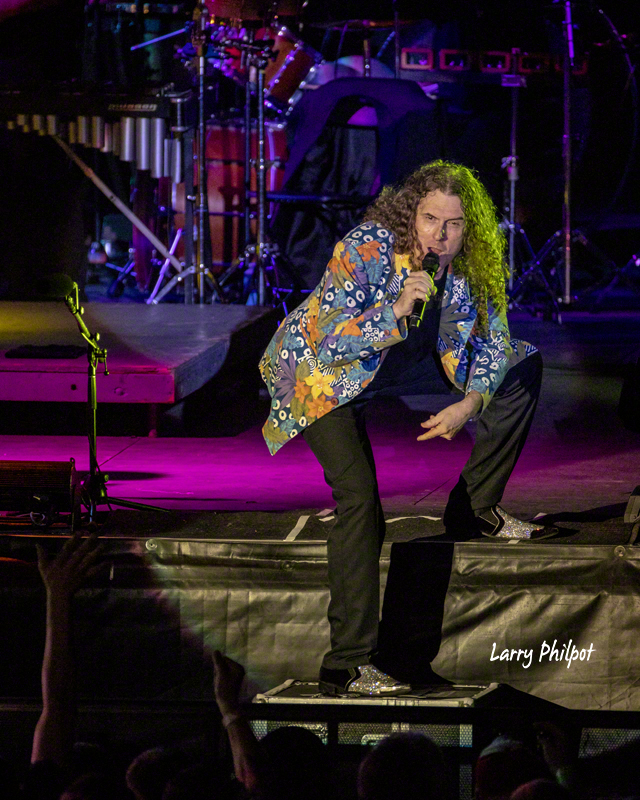 His shows are always fun, but the Strings Attached Tour feels like a second phase of material. Sure, there could have been more accordion songs, a polka medley or an appearance from the Michael Jackson fat suit, the laid back crowd still had a fantastic time.

While his tried and true bandmates all dressed in character for the various songs, one highlight was the 41 piece orchestra. Yes, 41 pieces. How does one mix classically trained musicians with an accordion playing maniac? Quite well, actually. The Orchestra opened the act and performed for 45 minutes, and it was delightful. Disco-symphony exuberance found a nice sweet spot when Yankovic hit the stage.

With Yankovic as grunge star Kurt Cobain, a Weasel stomping sing-a-long, the Amish Paradise (with apologies to Coolio), Star Wars Storm Troopers, and a ridiculous song in Japanese (JuJurasic Park), the theatrics made for head shaking laughter at the pure silliness on stage. For those of us who do not speak Japanese, Yankovic assured us that it was flawless.

Word Crimes demonstrates that Yankovic understands a little about grammar, with a background video showing diagrammed sentences. There may have been some writing in cursive, who knows? This show was pure enjoyment for all ages, and all ages were there. No politics, and hilarious family entertainment.
Grade: A