1st Base Runner releases new EP, "Live At The Village Studios in Los Angeles"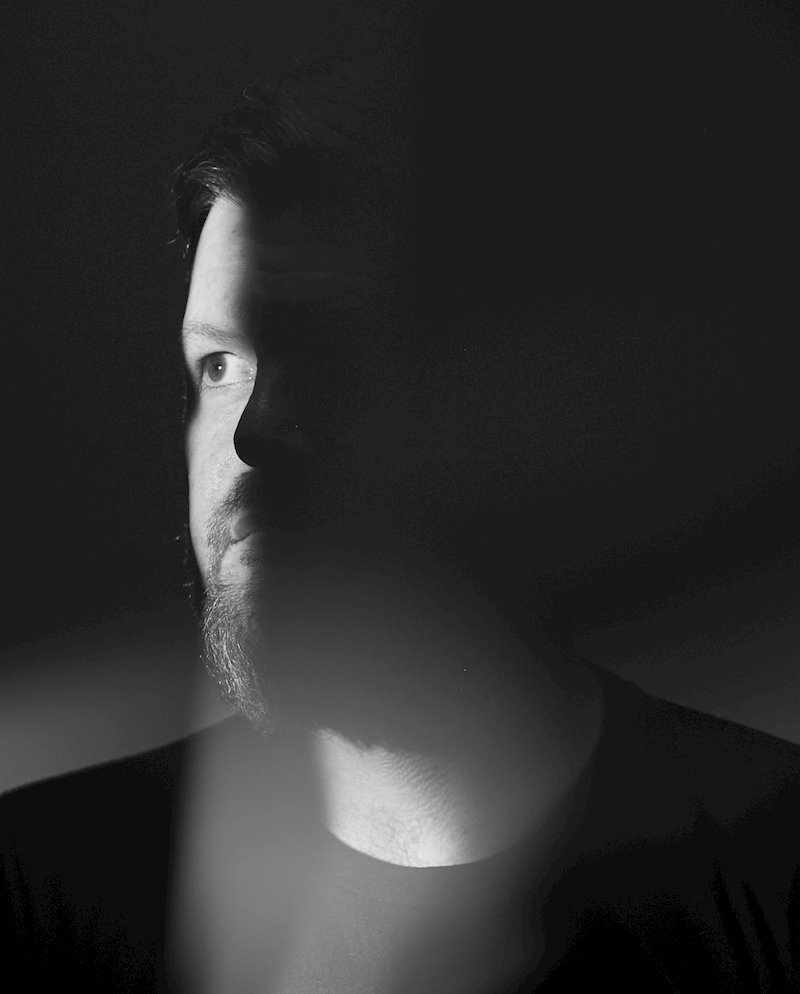 Following a trio of acclaimed EP releases, Austin, TX Experimental Indie Rock Multi-Instrumentalist and Producer 1st Base Runner has announced the release of a 5-track live EP "Live At The Village Studios in Los Angeles", due August 19 via the artist's label imprint Souvenir Sound. A live video for each song, produced by long-time collaborator and former Radiohead creative director Dilly Gent, will accompany the release. "Live At The Village Studios in Los Angeles", recorded in a studio known for previously being a Masonic Temple, showcases 1st Base Runner in full live band format, adapting songs from his most recent EP's.
Tim Husmann (vocals, electronics), Adam Byram (drums) and Kevin Rowe (bass) perform live as 1st Base Runner in the famed former Masonic temple, The Village. A mix of tracks from the Ellis and Light Roars EPs, these edgy, post-punk tracks delight the listener's ears with angst, raw emotion and absolute precision. The Live at The Village Studios music videos are directed and edited by Vern Moen (Tears for Fears: No Small Thing, Radiohead: King of Limbs, Bubba Ho-Tep) and produced by the band's Creative Director, Dilly Gent of Son&Heir, infamous for her co-production of the original From the Basement shows and executive production of Radiohead music videos. Audio recording by Chris Cline, mixed by Tim Husmann and Chris Cline, and mastered by Tim Husmann at Souvenir Sound. Guitar performed by Matt Murray.
Tracklisting:
1) WXW
2) Flux
3) Dead Wood
4) Give Up the End
5) Man Overboard
Websites:
Official Website
Twitter
Spotify
Bandcamp
Soundcloud
Youtube Channel
Artist Biography: by Jon C. Ireson

Vignettes of a misty dreamland with emergent, pulsing mantras and addictive breathy vocals. 1st Base Runner is the immersive new project from Texas singer-songwriter and producer Tim Husmann. The visionary artist draws on shoegaze, alternative, and dream pop to create powerful songs that carry the weight of raw emotion and hard-won wisdom.

Music is a compulsion. In another life, Husmann performed with international acts at storied venues all across North America from the Troubadour and the Fillmore to Montreal's St. James United Church, playing drums, synths, and arranging electronic live setups. For the 1st Base Runner mastermind, a hiatus of seven years was necessary to clear out the creative coffers of past projects in order to forge ahead with a fresh new sound. Striking out on his own he sought to coalesce his inspirations into an endeavor that tied together his love of vintage synthesizers, atmospheric musical acts, and surrealist cinema. With all this musical flotsam and jetsam floating around in his head, he was compelled to make his long-awaited return to the scene.

Born in Amarillo, Texas and residing for most of his adult life in Austin, Husmann now lives in the hills outside of the hip cultural capital. He crafts his concertos conveying the ironies of the human condition from the privacy of his personal studio on the acreage. A highway burn removed from the neon distraction of Sixth Street and the live music crucible of the Red River District, Husmann can channel the wind whistling through the thicket on those vast Texas plains to inspire the airy waves of cascading sonics that proliferate his pieces.

His return, the aptly named Seven Years of Silence, is a testament to patience and precise planning. Tim Husmann works with the meticulousness of a Reznor or slow play masters Godspeed You! Black Emperor, wrapping each of his astral post-punk pieces in airy layers of cosmic synthesis. Husmann's mix of gravelly whisper and ruminating croon offers words of guidance over danceable dreamworld gothic pop. The record maintains its grainy glow from start to finish enveloping the listener in rich analog goodness.

Universal Music Group released music videos for 'Break Even' and 'Only One' directed by visually-arresting visionary video director Matt Mahurin. Of the music film maestro, Husmann says: "I really respect Matt a lot. I find his technique to be incredibly unique. He has a very wonderful way of combining moving image with painting and still photography". The director is responsible for Sturgill Simpson's 'In Bloom' and Tom Waits' 'Hell Broke Luce' videos. Both feature a striking set of heightened reality visuals and demonstrate a style perfectly tailored to Husmann's cinematic compositions. The 'Break Even' music video won Best Music Video and Best in Show at The Pinnacle Film Awards (January 2022). It was also an official selection at the #BerlinLiftOff Film Festival, and took home the ARFF Audience Award at the Around International Film Awards.

On the heels of Seven Years of Silence, 1st Base Runner released the Ellis EP on December 10, a collaboration with longtime friend Bryan Ellis. With the creative floodgates now open and the contributions of Ellis added to the record, the new release is markedly more lively. Brighter chords and percussion moved to the fore while keeping the same hazy glow that gave Seven Years its ineffable vibe. Under the guidance of longtime Radiohead Creative Director Dilly Gent, the project dropped videos for 'Near Me' and 'Man Overboard'. Effervescing synths bubble over a beat both warm and fuzzy and effortlessly cool. Husmann and Ellis craft a score for young love stumbling through the long summer evenings. "Ellis" was on the NACC Radio Top 200 Chart for the 6 + weeks and was the 2nd highest added EP upon it's release. 'Man Overboard' was selected by the Montreal Independent Film Festival.

Not to be stopped during this prolific boon, 1st Base Runner has another series of new releases prepared. The third release entitled 'Light Roars', due June 14, expands upon the sound of Seven Years and Ellis while adding a good dose of post-punk edge with the introduction of live drums to the fold. Following 'Light Roars', 1st Base Runner will be releasing a live EP and video series recorded with his newly formed live band. The fourth EP 'Nightstalker' will follow suit with it's dark, ambient and experimental stylistic departure.