Aerosmith: Steven Tyler & Joe Perry 2017 TOUR
Aerosmith is starting what front-man Steven Tyler has called a farewell tour that will "probably last forever."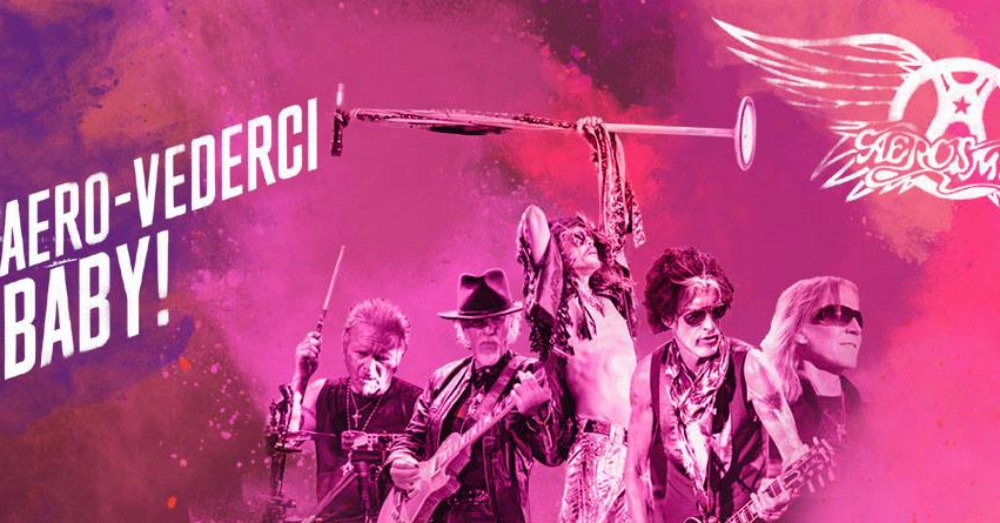 Steven Tyler phoned into The Howard Stern Show and discussed his new solo country LP as well as to confirm the rumors that Aerosmith are planning a farewell tour in 2017.
"I love this band, I really do, and I want to squash every thought that anybody might have about this … We're doing a farewell tour, but only because it's time. We've never done that," Tyler said.
Tyler went on to say, "I love nothing more than being onstage with Joe Perry looking out and singing "Train Kept a Rollin'." C'mon. At 60 years old, there's nothing better than that."
In May, Tyler revealed to Rolling Stone that he and bandmates were contemplating one last trek together. "I'm doing 30 [solo] shows from May until August," Tyler said. "And then in 2017 we go out with Aerosmith. We're probably doing a farewell tour. Look, there's two bands that still have the original members, us and the Stones. I'm grateful for that. Whether we do a farewell tour or go into the studio and do another record, I'm just excited about it."
In between writing and performing, Tyler has been focusing on his charity, "Janie's Fund."  He became involved with Youth Villages and helped launch "Janie's Fund" in 2006, to provide hope and healing to sexually abused girls. Tyler recently receiv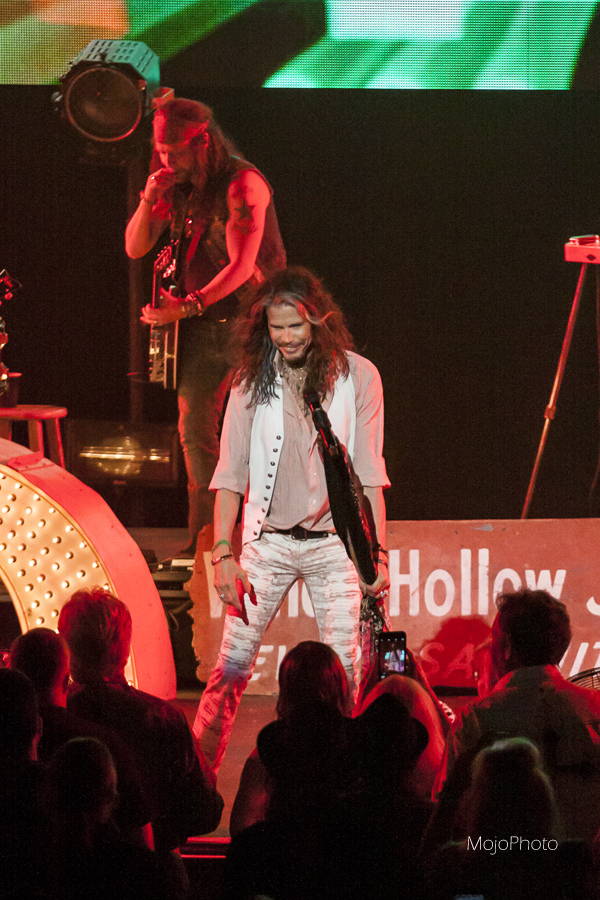 ed the United Nations 2016 Humanitarian Award for his efforts after "Janie's Fund" garnered more than $1.9 million in donations last year.
Tyler spoke with yahoo news and said, "I've had lots of friends and partners who have been victims of abuse," he says. "For anyone that really knows women, who hasn't? But when you're a 15-year-old girl and you're raped by an uncle, you will never be able to have sex again for the rest of your life in the right way. They have ruined you. They have taken that away from you. You have to work so hard at it to make it right again."
Steven Tyler is a "real" musician, and his actions reflect an interest in creating and sharing music with the public, making a difference philanthropically, mentoring other musicians, and connecting with fans. We look forward to catching Aerosmith on the road in 2017. It will be great to see Tyler and Perry on the same stage again, maybe for the last time…
Aerosmith – Farewell Tour  Scheduled Dates:
AERO-VEDERCI BABY! EUROPEAN TOUR 2017
MAY17 Hayarkon Park Tel Aviv, Israel
MAY20 Black Sea Arena Batumi, Georgia
MAY23 Olympiski Moscow, Russia
MAY26 Konigsplatz Munich, Germany
MAY30 Waldbuhne Berlin, Germany
JUN2 Tauron Arena Krakow, Poland
JUN5 Royal Arena Copenhagen, Denmark
JUN8 Sweden Rock Festival Solvesborg, Sweden
JUN11 Download Festival Donington Park, UK
JUN14 3 Arena Dublin, Ireland
JUN17 Hellfest – SOLD OUT! Clisson, France
JUN20 Lanxess Arena Cologne, Germany
JUN23 Firenze Rocks Festival Florence, Italy
JUN26 Meo Arena Lisbon, Portugal
JUN29 Rivas Auditorio Madrid, Spain
JUL2 Rock Fest Barcelona Barcelona, Spain
JUL5 Hallenstadion Zurich, Switzerland