ALL IN welcomes Trombone Shorty & Orleans Avenue
If you're looking for some fun and music in Indianapolis this September, you won't want to miss the All IN Music & Arts Festival at the Indiana State Fairgrounds. This two-day event features some of the best artists and bands in the country, covering a wide range of genres and styles. One of the highlights of the festival is Trombone Shorty & Orleans Avenue, a New Orleans-based group that blends funk, jazz, rock, and hip hop into a unique and energetic sound.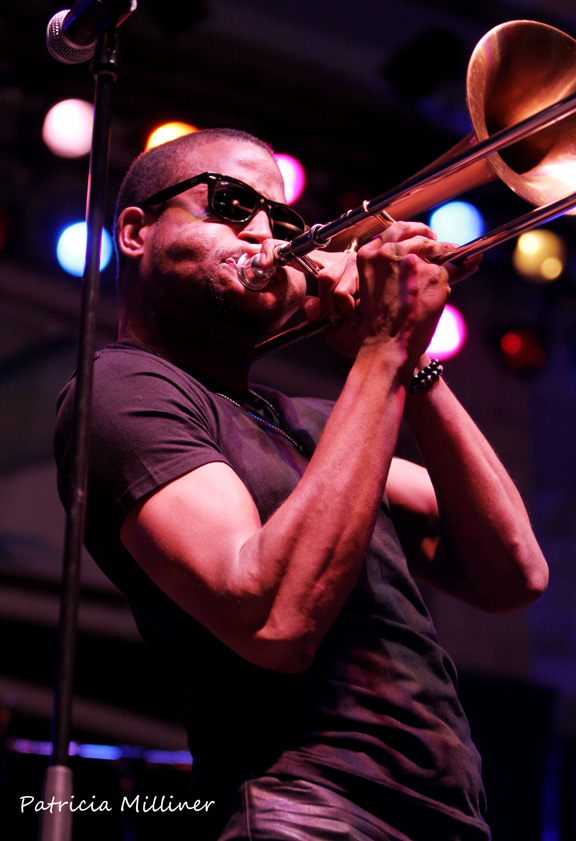 Trombone Shorty, also known as Troy Andrews, is a multi-instrumentalist, singer, songwriter, and producer who started playing music at the age of four. He grew up in the Treme neighborhood of New Orleans, where he learned from some of the legendary musicians of the city. He has performed with artists like Lenny Kravitz, U2, Eric Clapton, and Foo Fighters, and has appeared on TV shows like The Late Show with David Letterman, The Tonight Show with Jay Leno, and Austin City Limits.
Orleans Avenue is his backing band, consisting of Dan Oestreicher on baritone sax, BK Jackson on tenor sax, Pete Murano on guitar, Mike Bass-Bailey on bass, Joey Peebles on drums, and Alonzo Bowens Jr. on trumpet. Together, they create a powerful and dynamic live show that showcases their musical skills and charisma. They have released several albums, including Backatown, For True, Say That To Say This, and Parking Lot Symphony.
Trombone Shorty & Orleans Avenue will perform on Saturday, September 9th at the All IN Music & Arts Festival. They will share the stage with other amazing acts like Tenacious D, Joe Russo's Almost Dead, Cory Wong, and more . This is a rare opportunity to see them live in Indianapolis, so don't miss it! You can get your tickets online at allinfestival.com or at the gate. The festival also offers camping options for those who want to stay overnight. Get ready for a weekend of music, art, and fun at the All IN Music & Arts Festival!