Andy Frasco & the U.N. at this year's ALL IN Festival
If you're looking for a fun and energetic way to spend your weekend, you might want to check out Andy Frasco & The U.N. at the All In Festival in Indianapolis. This band is known for their eclectic mix of rock, funk, soul, and blues, and their wild live shows that often involve crowd surfing, stage diving, and dancing with fans. Andy Frasco & The U.N. have been touring non-stop for over a decade, playing over 250 shows per year in festivals and venues across the world. They have shared the stage with legends like John Fogerty, Daryl Hall & John Oates, Cage the Elephant, and Portugal. The Man, and have earned a loyal fan base that loves their positive and party-oriented vibe.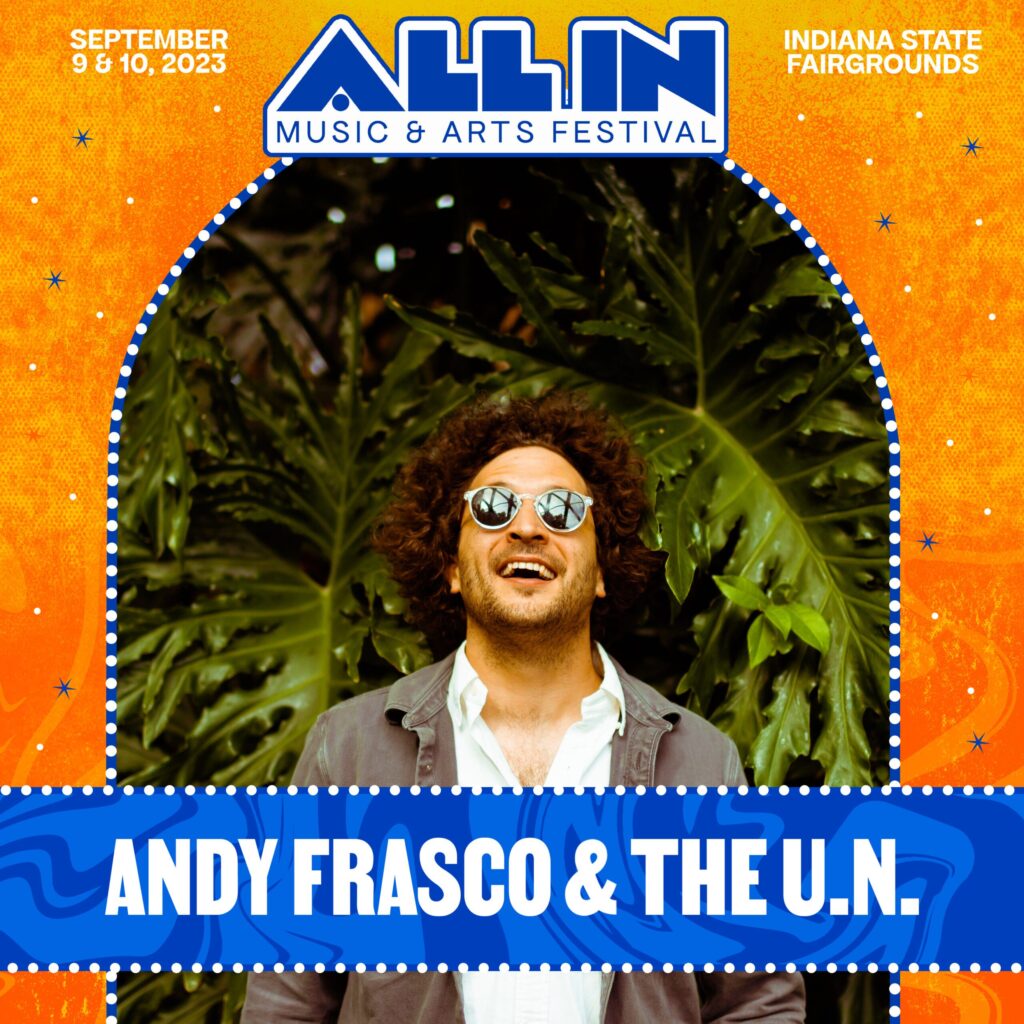 The All In Festival is a two-day music and arts festival that celebrates the best of jam bands, classic rock, and local talent. It will take place on September 9-10 at the Indiana State Fairgrounds, and will feature headliners like Trey Anastasio, Umphrey's McGee, Joe Russo's Almost Dead, and Greensky Bluegrass. The festival will also include two "dreamsets", where members of different bands will perform tributes to Led Zeppelin and The Beatles. The festival will also showcase local art, food, and beverages, and offer camping and VIP options for attendees.
Andy Frasco & The U.N. will perform on Friday, September 9 at 6:00 PM on the Main Street Stage. You can get your tickets at allinfestival.com or at the gate. Don't miss this chance to see one of the most exciting and entertaining bands in the scene today. Andy Frasco & The U.N. will make you dance, laugh, and sing along to their catchy and uplifting songs. They will also make you feel like part of their family, as they invite you to join their mission to spread joy and happiness through music.