Berlin Alt/Punk/Rock Duo Skin On Flesh release fiery, scathing new EP, "Terrible and Sad"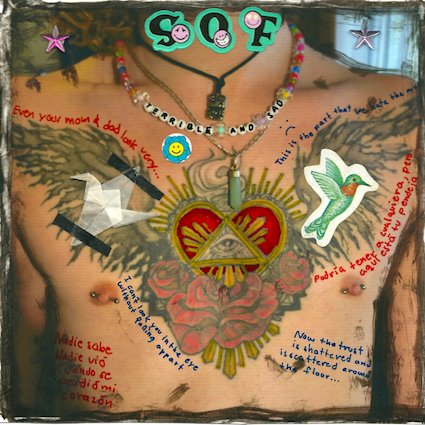 Berlin Alternative Punk Rock Duo Skin On Flesh have announced the release of their fiery, scathing new EP, appropriately titled "Terrible and Sad". The new 3-song collection themed around intense frustrations with life on both a personal and societal scale, released April 28, 2023. Although their sound is front-loaded with revolutionary vitriol, this is the sound of a band having a riotous good time expressing themselves.
Skin On Flesh's unfiltered, unapologetic musical approach has earned them placements in the short film Hope Circle (2023) (for "Terrible and Sad" and "Aquí Está Tu Pendeja") and a spot in video game Cyberpunk 2077: Phantom Liberty(for "El Tiempo). They were previously featured in short films "Gallery" (2023) and "Roadback" (2021), along with being recognized locally with inclusion in the Listen to Berlin Compilation 2021/2022.
Skin On Flesh expand on the inspiration and meaning behind the new EP: "Terrible and Sad" is a compilation of three songs talking about terrible and sad events. Aquí Está Tu Pendeja talks about a terrible scene inside a relationship, and Se Perdió Mi Corazón talks about how sad it is to fall out of love. The music is inspired by mid 2000s emo punk rock with a mix of Spanish and English lyrics.

We recorded this EP in Coyoacán, Ciudad de Mexico while we were visiting, we prepared four songs for Terrible and Sad in total, three of them will be released by ourselves. The other one (El Tiempo) will be featured in the new expansion of the video game: Cyberpunk 2077: Phantom Liberty.
This release is is special to us since we had a rough couple of months back in 2021 and we had to let go of some frustrations. The next year we ended bad work relationships, lost most of our savings and Michi finished his MA writing his rock opera album (which was a rollercoaster on its own) before we left to Mexico for a month in September 2022, where we recorded Terrible And Sad.

Andy's Panic (they/she/he) was going through a breakup while we were recording our songs in Mexico, so we let them write their heart out and featured them in Se Perdió Mi Corazón. Andy's essence adds up to the overall sadness in the song and we're happy it provided an outlet for Andy's feelings that they were dealing with at the time. Our songs are an outlet for both us and others who want to express their frustrations or bottled up emotions."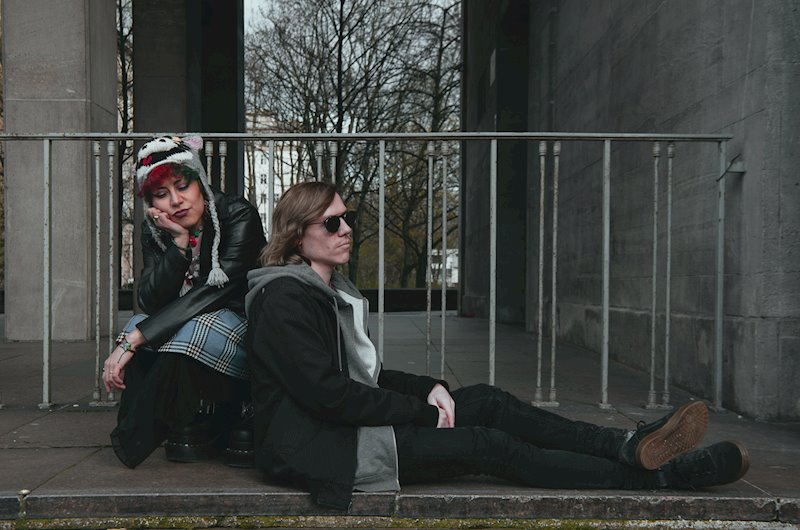 Later this month the band will film a 10 min short film music video for Terrible And Sad with the same team that did Roadback (2021) and Hope Circle (2023) set to release in Summer 2023.
Laura comes from Mexico City and Michi comes from Antwerpen, Belgium. They met at music school in Berlin, 2017 and have played in local rock bands in the underground Berlin scene together ever since. They started writing their own music in 2020 when other projects were on hiatus.
The music of Skin On Flesh is truly greater than the sum of its parts, combining Lau's Riot Girl/punk attitude with Michi's emo/punk roots to form a cohesive and unified front.
Watch out for this explosive duo at live venues around Berlin. Skin On Flesh plans on releasing an acoustic EP by year's end, as well as recording their debut album set for release in 2024.
Stream "Terrible and Sad" on Spotify.
Listen or purchase on Bandcamp.
Musician Names/Instruments:
– Laura Jiménez Alvarez, vocals
– Michiel Sybers, bass, guitars
Producer Name(s):
– Michiel Sybers
– Laura Jiménez Alvarez
– Co-produced by Diego Yong, Arre Lulú Records
Websites:
Official Website: https://www.skinonflesh.com/
Facebook: https://www.facebook.com/skinonfleshband/
Twitter: https://twitter.com/skinonflesh
Instagram: https://www.instagram.com/skinonfleshband/
Spotify
Bandcamp: https://skinonflesh.bandcamp.com/
Soundcloud: https://soundcloud.com/skin-on-flesh
Youtube Channel: https://www.youtube.com/channel/UCsXbk-7FQ-8K-DAcRk7fDhg
TikTok: https://www.tiktok.com/@skinonflesh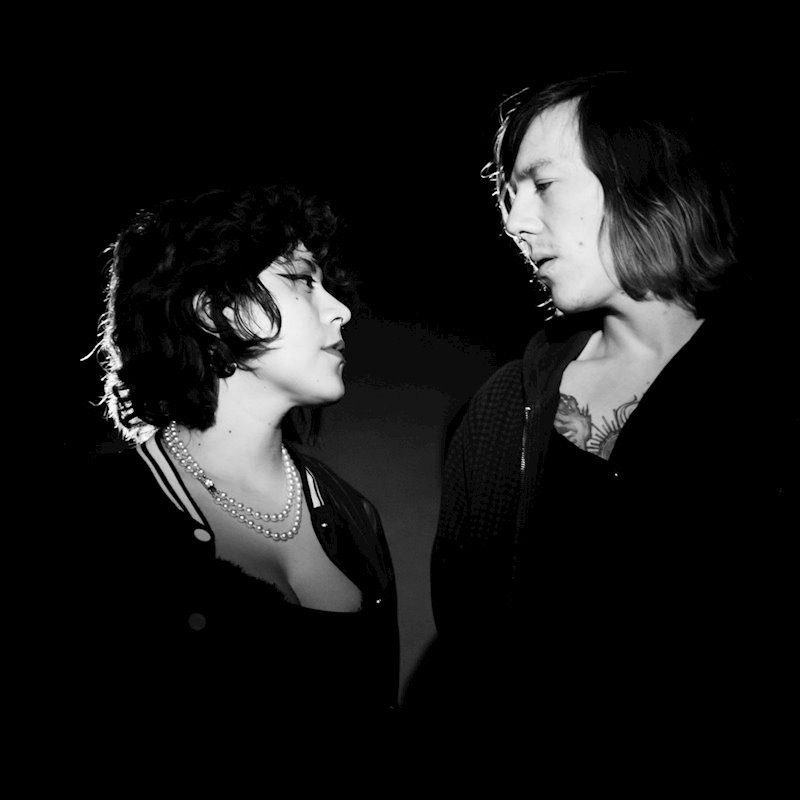 Tracklist:
1) Terrible And Sad
2) Aquí Está Tu Pendeja
3) Se Perdió Mi Corazón (This Is The Part That We Hate The Most)
Artist Biography: 
Skin On Flesh are a rock duo based in Berlin created by Michiel Sybers and
Laura Jiménez. During the pandemic in 2020 Michi and Laura started writing music together expressing their personal stories filled with trauma and frustrations, composed by loud guitars and intense vocals.