Blues-rockers The Cold Stares channel Son House, Blind Willie Johnson on gospel blues track, "Throw That Stone"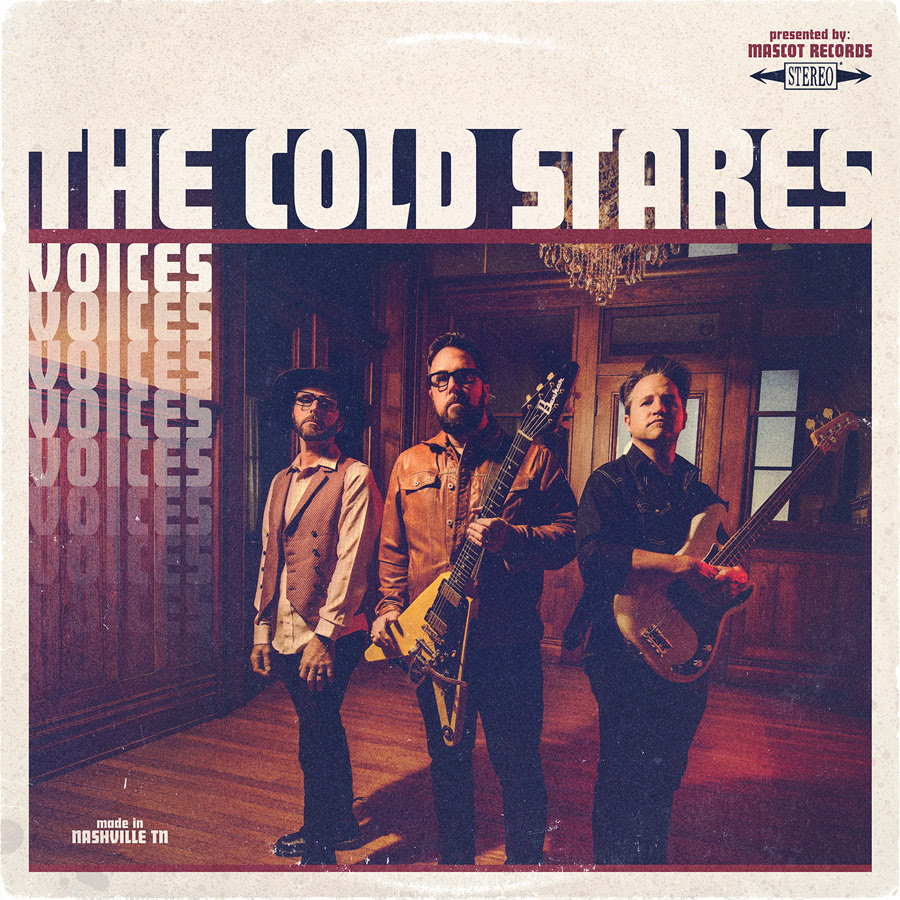 The song will be featured on the band's explosive new full-length album 'Voices,' out March 3rd via Mascot Records / Mascot Label Group
On their cinematic new single "Throw That Stone," featuring guest vocals by bluegrass singer Brenna Macmillan and mandolin by the acclaimed multi-instrumentalist Warren Hood, the Indiana blues-rock outfit The Cold Stares channel some of the greatest artists in gospel blues and American roots for a stirring tale of judgement and acceptance. Released alongside a lyric video that retells biblical stories in an old west setting, drawing on visual influences that include the video game Red Dead Redemption and the western films singer/guitarist Chris Tapp grew up watching with his grandfather, "Throw That Stone" will be featured on the band's explosive new full-length album 'Voices,' out March 3rd via Mascot Records.

"I was drawing from my heroes like Son House, Blind Willie Johnson and even Johnny Cash," explains Tapp. "To me, 'Throw That Stone' speaks to the redemption that can be found by not judging others. I felt that was what Cash did with the prison stuff, and Son and Willie did that with blending the gospel into everyday life."

Self-produced by the band and recorded almost entirely over the course of just two days with engineer Mark Needham (Taj Mahal, The Killers, Imagine Dragons, Walk the Moon, Fleetwood Mac), The Cold Stares' new album stands as the band's most mature, eclectic collection yet, balancing gritty muscle and tender emotion in equal measure. The release of "Throw That Stone" follows previous single "The Joy," which draws from Pink Floyd as it revels in the happiness that comes with finding your true soulmate. "This song takes a step outside of our normal catalog and tackles the topic of finding happiness after heartache," Tapp explains.

For the past ten years, The Cold Stares have toured the world relentlessly as a duo, blowing away audiences across the US and Europe with a fierce, blistering live show that belied their bare bones, guitar-and-drums setup. Now, the band is embracing a whole new kind of chemistry as they launch their next chapter, adding a third member and channeling the classic power trio sound they grew up on with their explosive new album. "The chains were off when we made this record," says Tapp. "Suddenly, all the parameters that had dictated what we could and couldn't do just disappeared and we were free to create whatever sound we wanted."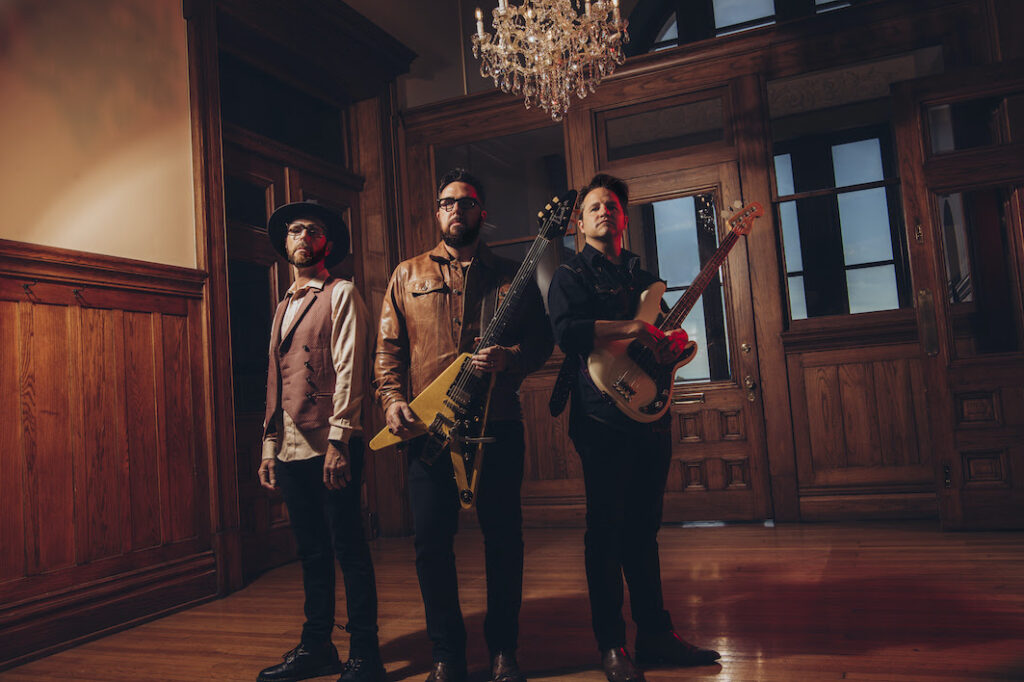 That sense of total artistic liberation lies at the heart of Voices, which pushes The Cold Stares' signature mix of blues, southern, and hard rock to bold new heights. It would have been easy for Tapp and drummer Brian Mullins to simply crank the volume here, but instead they make the most of bassist Bryce Klueh's arrival by getting more nuanced and adventurous in their approach, chasing a raw, unvarnished sound that manages to feel both vintage and modern all at once. Add it all up and you've got a gutsy, cinematic record that's as honest as it is exhilarating, a high-octane dose of unadulterated rock and roll that tips its cap to everything from Cream to Led Zeppelin as it reckons with love and loss, sin and redemption, hope and regret.

"A lot of these tunes deal with really personal things that have been on my mind for a while," says Tapp. "I just had to live enough life and get enough experience under my belt to know how to talk about them, to know how to feel comfortable opening up those veins and sharing whatever came out."

Characters fueled by similarly desperate longings—for hope, for purpose, for comfort—turn up throughout the record. The haunting "The Ghost" channels the redemptive fervor of a Sunday morning tent revival, while the epic anthem "Nothing But The Blues" wrestles with hard times in a down-and-out town.
Launched in 2012, The Cold Stares got their start when longtime friends Tapp and Mullins agreed to team up for a fill-in gig that caught them both by surprise. With a sound far bigger than any duo should rightfully have been able to create, the pair of Kentucky natives began turning heads almost immediately, releasing a series of acclaimed albums that landed them on the road with the likes of Larkin Poe, Rival Sons, Reignwolf, Spoon, Grand Funk Railroad, and Thievery Corp, among others. American Songwriter praised the group's "hard-won commitment, honesty, and intensity," while No Depression hailed their sound as a "roots rocking firestorm," and tunes from their albums turned up everywhere from ESPN and TNT to the hit video game Cyberpunk 2077.

After wrapping up touring for 2021's 'Heavy Shoes' (their fifth studio album and debut release for Mascot Records), Tapp and Mullins returned to their adopted hometown of Evansville, Indiana, with a decision to make. The band's sound had been growing increasingly elaborate in the studio, but unless they wanted to start playing along to pre-recorded backing tracks onstage, they were reaching a point where they wouldn't be able to faithfully replicate their tunes anymore as a duo.

"We'd been a two-piece for a decade, so it wasn't something we took lightly," says Tapp. "But we'd also known Bryce for a long time and knew he'd fit right in."

Stay tuned for continued updates.
'Voices' by The Cold Stares
1. Nothing But The Blues
2. Come For Me
3. The Joy
4. Lights Out
5. Got No Right
6. Sorry I Was Late
7. Voices
8. Waiting On The Rain
9. Sinnerman
10. Throw That Stone
11. It's Heavy
12. Thinking About Leaving Again
13. The Ghost