Broadway Star Syndee Winters Wows NYC Audience With Hamilton/Lauryn Hill Mash-Up, Gears Up for NYC Performance with Butterfly Black on March 20th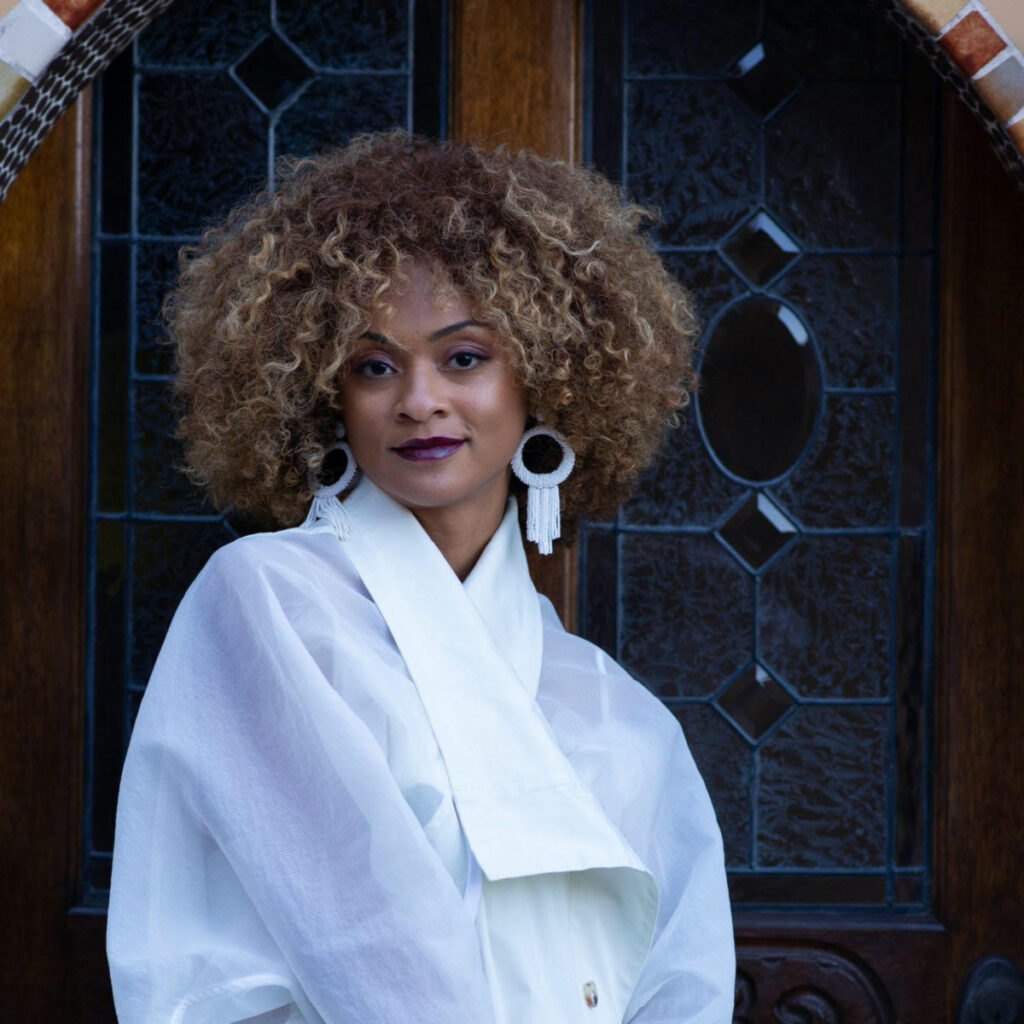 At her performance at 54 Below this weekend, Broadway star Syndee Winters – who played all three Schuyler sisters in the Broadway production of Hamilton – wowed the audience with a stunning mashup of "Satisfied" from Hamilton and Lauryn Hill's "Doo Wop (That Thing)," a combination that first came to her when she was rehearsing for the show. "She is such a brilliant mind," Winters explained, referencing Lauryn Hill. "And Angelica Schuyler was so beyond – she was so brilliant, innovative. She moved, she shook, she's a wheeler and dealer." Winters closed the show with a gorgeous performance of her original song "Warrior," co-written with the songwriter and cancer survivor Mikari Tarpley to empower anyone confronting personal challenges.
On March 20th, Winters will perform at NYC's Rockwood Music Hall as part of Butterfly Black, a fresh new R&B duo with the GRAMMY award-winning bassist/producer Ben Williams, that delivers bubbly, boogie-centric, and upscale R&B, bursting with infectious energy for our post-pandemic times. Drawing upon the legacy of iconic male-female soul duos like Marvin Gaye & Tammi Terrell, Ike & Tina Turner, and Ashford & Simpson, Butterfly Black's most recent single "Lifetime" touches on the topic of love in all its forms – love of others, love of self, and even the importance of self-care through therapy. Watch the gorgeous black-and-white music video for the song here.
"During the pandemic, I wanted to create music that reunited people," comments Winters. "To get them to dance, love, and take care of one another again. I want our music to help with that. 'Lifetime' is a love anthem for today's time."
 
For many artists, the last few years of the pandemic have been transformative. Some have had to reinvent themselves to continue creating and engaging with their audiences in new virtual and/or social-distancing environments. Others had to reassess what was important to them in terms of creativity and the practicalities of sustaining a livelihood. Whatever the situation may be, it's no surprise that as the world emerges from the pandemic, many artists will also re-emerge with new personas. Such was the case for Williams and Winters, who joined forces to create a fresh and electric new duo that honors a time that made you dance, love, and want to live your best life.
 
The release of "Lifetime" follows Butterfly Black's infectious debut "I Just Want To Love You," a summery mid-tempo jam that recalls Leon Sylvers' legendary production and songwriting work at SOLAR Records in the early-'80s. Keep an eye on Butterfly Black's Instagram for continued updates!
 
Winters made her Broadway debut as future-queen 'Nala' in Disney's The Lion King – a role she reprised in 2019, when she had the honorable opportunity to meet Sister 'Nala,' Beyonce, in preparation for The Lion King live-action film. Winters' other Broadway credits include Motown the Musical, and Pippin. On television, she's been featured on NBC's Live Jesus Christ Superstar with EGOT recipient John Legend, and on Law & Order SVU, with Mariska Harigitay.
 
As a recording artist, Winters has been featured on songs by artists such as Snoop Dogg, Big Daddy Kane, and Grandmaster Flash, and has written and released several original singles. During the heart of the pandemic in 2020, Syndee's dreams of providing accessible tools to early performance professionals were realized when she founded ROAR School, an online program designed for artists of color. Through her instruction, young artists learn to adapt to any environment throughout their performing journey, combining creativity, discipline, and mindfulness.
https://www.syndeewinters.com/
https://www.instagram.com/syndeewinters/
https://www.facebook.com/SyndeeWintersTV/
https://www.youtube.com/syndeewinterstv