COVID-19 Cancellations & Spring Festival Season
CITY OF AUSTIN, TX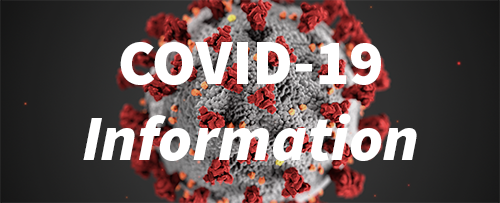 In response to the increasing concerns of COVID-19 across the nation, Austin-Travis County leaders have declared a "local state of disaster" to more proactively increase preventative measures and require mitigation plans for events in the region.

The declaration was made ahead of this month's Spring Festival season following recommendations from interim local health authority Dr. Mark Escott, who acted on advice from an independent panel of experts. The Spring Festival season runs from next Friday, March 13, through March 22.

"Over the past several days a group of experts has been reviewing the Spring Festival season and keeping track of an evolving situation across the U.S. and our State in relation to COVID-19," said Dr. Escott. "While there is no clear guidance on what local jurisdictions should do under these circumstances, our local expert advisory panel took a look at the risk factors and identified a number of concerns."

Key factors considered include:
The likelihood for extended close personal contact
Crowd density
A significant number of travelers from areas currently experiencing person-to-person spread of COVID-19 domestically and internationally
A high number of guests coming from unknown locations
The lack of a vaccine and limited treatment options to manage cases.
Events with 2,500 or more people are prohibited unless organizers are able to assure Austin Public Health that mitigation plans for infectious diseases are in place. Each event will be evaluated case-by-case.
Austin Mayor Steve Adler said: "We have declared a local disaster and associated with that have issued an order that effectively cancels South by Southwest for this year."

Travis County Judge Sarah Eckhardt said: "This is a data and health-driven decision that will enable us to be prepared in any event."

No positive test results for COVID-19 have been received by Austin Public Health at this time. However, Austin-Travis County is prepared for the possibility of confirmed COVID-19 cases. Proactive preparedness measures have been undertaken by APH, in coordination with local, state and federal partners.

Despite the disaster declaration, the health authority still anticipates significant numbers of visitors to the Austin-Travis County area over the Spring Festival season. The planning and coordination efforts therefore continue.

Dr. Escott said: "We are focused on mitigation strategies to protect the community. These may involve modifications to public gatherings, including places of worship practices or school attendance. We will also be working closely with local hospitals and the business community to increase the availability of handwashing stations, hand sanitizers, messaging and posters to remind people of the importance of personal hygiene."

People can help prevent the spread of all respiratory viruses, including influenza and COVID-19, by following these measures:
Wash your hands often with soap and water for at least 20 seconds. If soap and water are unavailable, use an alcohol-based hand sanitizer.
Avoid touching your eyes, nose and mouth with unwashed hands.
Avoid close contact with people who are sick.
Stay home when you are sick.
Cough or sneeze into your elbow or use a tissue to cover it, then throw the tissue in the trash.
Clean and disinfect frequently touched objects and surfaces.
If people feel unwell they should contact their primary care provider before going to a clinic, urgent care or emergency department, to prevent any potential spread.

All businesses and restaurants are urged to display information to encourage people to follow good hygiene practices to keep the community safe. Flyers in English and Spanish can be downloaded at www.AustinTexas.gov/COVID19.
http://www.austintexas.gov/news/elevated-covid-19-concerns-prompt-new-precautions
UPDATED 3/11/2020 7pm PST
Boston St. Patrick's Day Parade
Tomorrowland Music Festival The French government decided to cancel the winter edition of the electronic music festival originally scheduled to run March 14-21 at the French alpine ski resort of Alpe d'Huez Grand Domaine Ski.
Ciara Ciara, who is pregnant, was performing in Texas at the grand opening of the new Fort Hood USO on March 19. According to the Associated Press, she announced Saturday that the event is being postponed.
Pearl Jam The scheduled first leg of the PJ/Gigaton tour will be postponed and shows rescheduled for a later date.
Avril Lavigne canceled her tour in Japan, China, Philippines, and Taiwan.
South by Southwest officially canceled March 6 in response to the coronavirus.
Ultra Music Festival The three-day outdoor electronic music festival held in Miami was originally scheduled for March 20-22 but will be postponed until next year.
Coachella Music Fest delayed until the fall amid coronavirus concerns. Coachella will now take place the weekends of Oct. 9 and Oct. 16,
Mariah Carey has announced that her Hawaii concert will be postponed from March 10, 2020 to Saturday, November 28, 2020 due to current global travel restrictions
Madonna has canceled the last two stops of her latest tour in France
Miley Cyrus announced she wouldn't headline a bushfire relief concert in Melbourne on Mar. 13.
San Francisco Mayor London Breed announced that all War Memorial Performing Arts Center venues, including Davies Symphony Hall and the Opera House, will be closed for all public events for the next two weeks. Performances by the San Francisco Symphony, San Francisco Ballet and others have been canceled. Click here to view all SFO events: https://www.kqed.org/arts/13876160/canceled-by-coronavirus-a-list-of-bay-area-concerts-cultural-events-museums-more
Winter Music Conference in Miami has been canceled
Richard Marx rescheduled his European tour, pushing it from the spring to the fall.
Kiss manager Doc McGhee tells Blabbermouth that the band's members have been advised to temporarily scrap all fan backstage meet-and-greet events.
Marc Anthony and Henry Cárdenas's annual Maestro Cares fundraising gala has been postponed.
RuPaul's DragCon LA announced that the planned convention set to take place on May 1, 2 and 3 has been canceled.
Zac Brown Band announced via Instagram that they are postponing The Owl tour.
Carlos Santana postponed his Miraculous 2020 world tour.
UCLA, USC, LMU shifting to online-only classes, holding sporting events without fans.
Tokyo's Disneyland and DisneySea resorts extend their shutdown until early April
Neil Young announced via Neil Young Archives that he will postpone the sale of tickets to the upcoming 'BARN Tour' with Crazy Horse.
Stagecoach, slated for April 24 to 26, announced a postponement.
Houston Livestock Show and Rodeo was canceled Wednesday.
E3, the world's largest video game convention and trade show, scheduled for June 9-11 in Los Angeles, has been canceled.
NCAA bars fans during March Madness.
NBA suspending season after Utah Jazz player tests positive for coronavirus.