Foo Fighters at ACL Fest 2023: a Spectacular Showcase of Rock and Energy
The Austin City Limits Music Festival, also known as ACL Fest, has long been a celebration of music from various genres. However, no other band embodies the spirit of rock quite like the Foo Fighters. With their electric performances, contagious energy, and enduring musical prowess, the Foo Fighters are set to captivate ACL Fest attendees in 2023.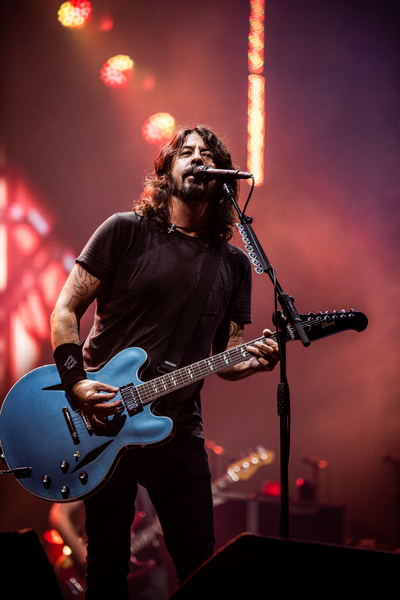 As the band takes the stage, anticipation and excitement fill the air. This opening anthem sets the pace for the night, as Dave Grohl, the band's charismatic frontman, belting out the powerful lyrics. The audience sings along, their voices melding with Grohl's distinctive growl.
ACL Fest 2023 marks the 30th anniversary of the Foo Fighters' formation, and they have no intention of slowing down. The setlist is a carefully curated collection of their greatest hits, alongside some surprises for the dedicated fans. Classics like "Everlong," "Best of You," and "The Pretender" ignite a wave of nostalgia, bringing back memories of the band's rise to fame in the 90s.
Yet the Foo Fighters' performance is not just about revisiting the past. Throughout the show, they demonstrate their ability to evolve and push the boundaries of their sound. They unveil new tracks, showcasing their growth and experimentation. Grohl's gritty vocals and the band's signature blend of rock, punk, and alternative sounds create an experience that is both familiar and fresh.
One highlight of the night is the band's ability to connect with the audience on a personal level. Grohl's stage presence exudes a genuine love for the music and the fans, making everyone feel like they're a part of something special. He takes a moment to reflect on the band's journey, expressing gratitude for their loyal fan base and the opportunity to continue making music. This sincere connection between the Foo Fighters and the audience serves as a reminder that music can be a unifying force, bringing people from all walks of life together.