GRAMMY-Nominated S-X Teams Up With KSI For New Single "Locked Out"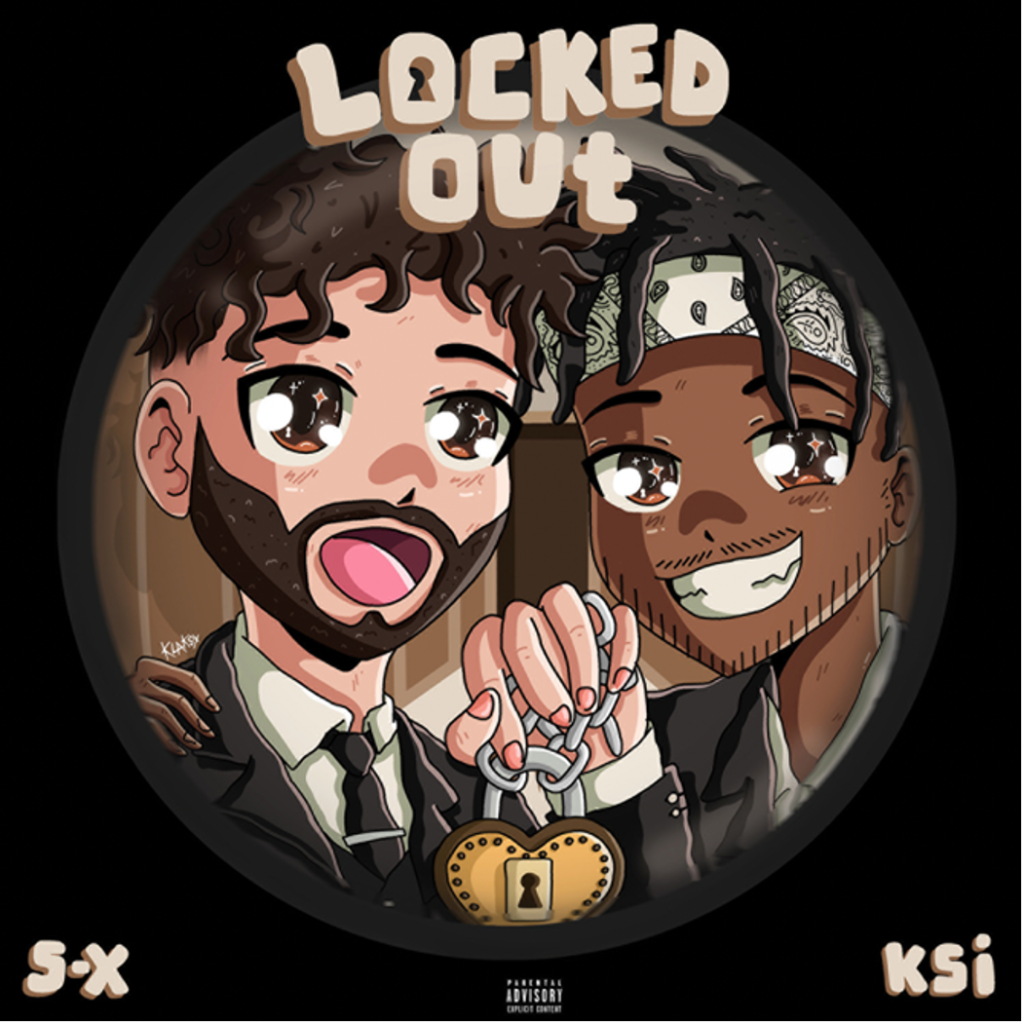 Critically acclaimed producer turned solo artist S-X has teamed up with his longtime
collaborator, the #1 selling UK artist KSI, for his new single "Locked Out," available today on all
platforms. The third single from his eagerly anticipated debut album, "Locked Out" follows the
release of S-X's previous singles "All Night," featuring the multi-platinum selling US rap
sensation Trippie Redd, and "Who We Are." A high energy music video featuring S-X and KSI
was also released today, directed by Troy Roscoe (Stefflon Don, Kojo Funds, Giggs, Yungblud,
Fredo, Chunkz).

"The song is a reflection of being 'locked out' of someone's presence or energy," S-X explains.
"Feeling like you don't know where you stand and going through ups and downs as a cycle."
"Sam has always said he's wanted me on his album, but he's waited till it was the right song,"
KSI adds. "That song is now here – 'Locked Out' is one of my favorite songs to date. The whole
process from recording the song to filming the music video was so much fun and I can't wait for
my audience to hear it, especially since I haven't released music in a while."
Dubbed "the Wolverhampton wonderkid" by The Guardian, S-X spent years making a name for
himself as a producer, working with the likes of Lil Wayne, Rick Ross, Childish Gambino, Chance
the Rapper, and J. Cole, earning Grammy nominations, gold-selling records, and international
tours with Lily Allen. From the release of his critically acclaimed EP 'A Repeat Wouldn't Go A
Miss' last year to his collaborations with the industry's biggest names, S-X's sounds have long
been shaping the industry. But the debut album marks a new chapter, a testament to a
forward-thinking artist who continues to push his art into new dimensions and that proves he's
an unstoppable artist in his own right.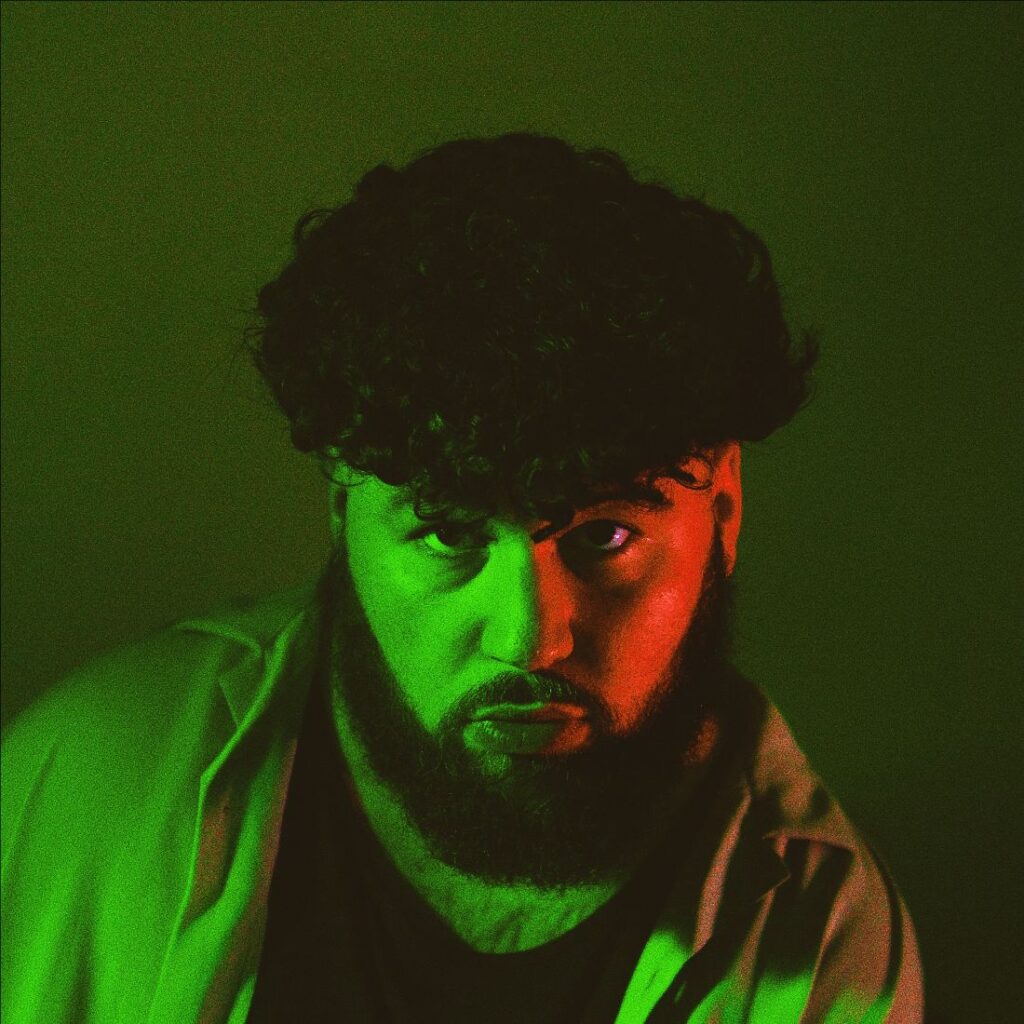 It's a step-up S-X has been preparing for since childhood. He was the class beatbox at school, the soundtrack to MC-battles; he started DJing – and making his own tracks – at his estate's youth club in his early teens. S-X quickly tapped into raw talent, drive, and determination: he'd travel down to London and stand outside the Radio 1 studio with copies of his mixes, desperate to ensure the result of endless hours spent perfecting his craft received the audience it deserved. And it worked.

Even back then, S-X's output was prodigious – he'd written "Woo Riddim" (grime's biggest instrumental) and collaborated with Chipmunk, Wretch, Tinie Tempah and Skepta before he was old enough to buy a celebratory pint.

Despite being signed to Warner Chappell, and producing for iconic artists from London to Los Angeles, in 2015 – with all eyes and ears on him – S-X stepped away from music completely despite his ascendancy. "All I'd ever wanted to do as a producer was work with Lil Wayne," reflects S-X today. "My life goal? I'd achieved it. I needed time to work out what next."

Taking a warehouse job at his beloved Wolverhampton FC, he started a family and dedicated time to his head and heart. Unknowingly, he began to lay the groundwork for his musical progression as well. "For the first time in years," S-X says, "slowly music once again became a project of passion. I was writing both beats and lyrics on my own terms."

With no pressure or expectation, he uploaded self-produced tracks which built a buzz of their own volition. As his numbers started clocking up higher and higher, so did the quality of his catalogue of work. It's no great surprise that soon S-X returned to making music and working with big-hitters: he has a producer's ear, a pop-star's voice, and is one of the nicest guys in the business to boot.

"Coming out of the pandemic, I've signed a new record deal and am making my best music," S-X says. "The time is really now for me to prove to the world what I can do. For the last few years, people have said I'm underrated and need more exposure. The music and energy I'm channeling now is going to put things right."

Taking inspiration from Phil Collins to Pharrell Williams, S-X is now a man on a mission: "I've got nothing to prove anymore," he says, "I don't need to blow my musical load in minutes. I'm finally making the music I've always wanted to make. I've evolved into an artist. The time is now, I don't want to waste any more of it."

Praise for S-X

"The Wolverhampton wonderkid loved by Lil Wayne and Rick Ross"
The Guardian

"A fully-fledged recording artist, one with unique melodies and vocals that haven't been heard in the pop-R&B sphere before him"
Complex

"The star of his own music career and, much like his rapper counterparts, he's gearing up to take over the world by storm"
1883

"A bold package that underlines his creative versatility"
Clash
ABOUT KSI
Hitting number two twice in the UK album chart and with over a billion streams, KSI creates space in Dissimulation for both his public persona and the personal: big hit features with the likes of Rick Ross and Lil Baby (Down Like That) and AJ Tracey (Tides) sit alongside more intimate, honest tracks. No stranger to defying expectations, Dissimulation received critical acclaim. Clash labeled it "an excellent body of work"; "he's absolutely smashed it" proclaimed Metro.
It's no surprise that KSI has been seen on the cover of The Sunday Times Magazine, The Sunday Times Culture, Music Week; The Observer Magazine, Viper and Notion. Other labels and artists want a piece of the KSI pie too: just look to the success of his features on S1mba's Loose and Nathan Dawe's BRIT nominated Lighter.
With his second album out now, a 2021 tour which sold out in seconds including a headline show at The SSE Arena Wembley, the launch of his own label and a single with Craig David (Really Love), Anne-Marie (Don't Play), YUNGBLUD (Patience), rappers Future and 21 Savage (Number 2) and now, Lil Wayne (Lose) KSI has proven that music is very much his domain.
KSI brings with him the unrelenting work ethic and infectious energy which YouTube instilled in him. Despite his debut's success, Dissimulation just scratched the surface: All Over The Place showcases his artistry's further progression again. Given FAULT Magazine described KSI as "one of 2019's biggest success stories" – "an emergent hip-hop star" said The i – all eyes will be on his follow up. KSI's task – writes The Observer – is "not just to make "YouTube rap" but the real thing". Their verdict? "Mission accomplished."
All Over The Place, the #1 album from KSI is out now via BMG UK / RBC Records.
Twitter | Instagram | Facebook | Spotify | YouTube