INDIANA STATE FAIR ANNOUNCES FREE STAGE LINEUP – 2021
Featuring Legendary Icons, Timeless Hitmakers, Chart-Topping Pop Sensations, Modern Music Superstars, Rock and Roll Hall of Fame Inductees and Gospel Greats July 30-August 22, 2021
June 23, 2021, Indianapolis, IN – The Indiana State Fair today unveiled the 2021 list of all scheduled performers who will appear on the Indiana State Fair Free Stage July 30 through August 22 (Fair is closed Mondays and Tuesdays). All shows at the Indiana State Fair Free Stage are free with paid fair admission and seating is first-come, first-served.
The 2021 Indiana State Fair Free Stage lineup includes:
All artists, dates and times are subject to change without notice
State Fair Yacht Rock Night with Atlanta Rhythm Section, Firefall & Orleans presented by Yacht Rock Radio – Friday, July 30
John Waite and Kyle Cook of Matchbox Twenty, presented by IndianaRockHistory.com – Saturday, July 31
Mary Mary, presented by WTLC FM – Sunday, August 1
Josh Turner – Wednesday, August 4
Run Forrest Run, Ultimate 90s Party Band – Thursday, August 5
Noah Cyrus – Friday, August 6
Blanco Brown – Saturday, August 7
Kenny 'Babyface' Edmonds, presented by WTLC FM – Sunday, August 8
for KING & COUNTRY – Wednesday, August 11
TBA – Thursday, August 12
Vince Neil of Mötley Crüe – Friday, August 13
Home Free – Saturday, August 14
Casting Crowns – Sunday, August 15
Happy Together Tour featuring The Turtles, Gary Puckett & The Union Gap, The Association, Classics IV, The Vogues, The Cowsills – Wednesday, August 18
Barracuda – America's Heart Tribute – Thursday, August 19
The Beach Boys – Friday, August 20
Latino-Fest at the Indiana State Fair, presented by Radio Latina – featuring AK7, Banda Blanca and La sonora Dinamita de Columbia – Saturday, August 21
Gospel Music Festival with headliner Hezekiah Walker, presented by WTLC AM & FM – Sunday, August 22
The 2021 Indiana State Fair is scheduled to open on Friday, July 30 and runs through August 22, when you can enjoy The Greatest 18 Days of Summer at this iconic Hoosier tradition. The Fair is closed on Mondays and Tuesdays. The safety of our guests, staff, and community is our number one priority. Please follow CDC guidelines regarding wearing masks. There are no capacity restrictions for Free Stage concerts and no reserved seating.
For more information, please visit www.indianastatefair.com or follow the Indiana State Fair on Facebook, Instagram and Twitter. The 2021 Indiana State Fair theme is Celebrating the Hoosier Spirit.
—
2021 Artist Bios:
State Fair Yacht Rock Night with Atlanta Rhythm Section, Firefall, and Orleans presented by YachtRockRadio.com
Atlanta Rhythm Section: Atlanta Rhythm Section has entertained audiences all over the world with their many Top 10 hits. Along with contemporaries Lynyrd Skynyrd, they carry the mantle of "Southern Rock," but by performing more musically diverse hits with a softer, pop flavor, they have a sound all their own. Hits include "So Into You," "Imaginary Lover," "Champagne Jam," "Doraville," "I'm Not Gonna Let It Bother Me Tonight," "Do It Or Die" and "Spooky". With multiple gold and platinum albums to their credit, the band had top hits, "So Into You," "Imaginary Lover," "Doraville," "I'm Not Gonna Let It Bother Me Tonight," "Champagne Jam," Angel," "Do It Or Die" and "Spooky"
Firefall: For founder Jock Bartley, Firefall is a 40-year labor of love. Their layered harmonies backed by driving rhythms transcends many genres from rock to country to AC and brought the band platinum and gold success with such hits as "You Are The Woman," "Strange Way" and "Just Remember I Love You." Other major Firefall radio hits include "Cinderella," "Goodbye I Love You," "Livin' Ain't Livin" and "Mexico." Extensive touring with Fleetwood Mac, The Doobie Brothers, Chicago, America and many others
Orleans: Praised by their peers for their songwriting skills, instrumental prowess and classic trademark harmonies, their iconic radio hits, including "Still The One," "Dance With Me" and "Love Takes Time" still resonate with audiences of all ages thanks to continued airplay on Classic Rock radio, television, film and streaming services. ORLEANS has produced a body of work spanning 16 albums and several DVDs. They continue to be in great demand domestically and internationally for live shows, as they have been for nearly five decades.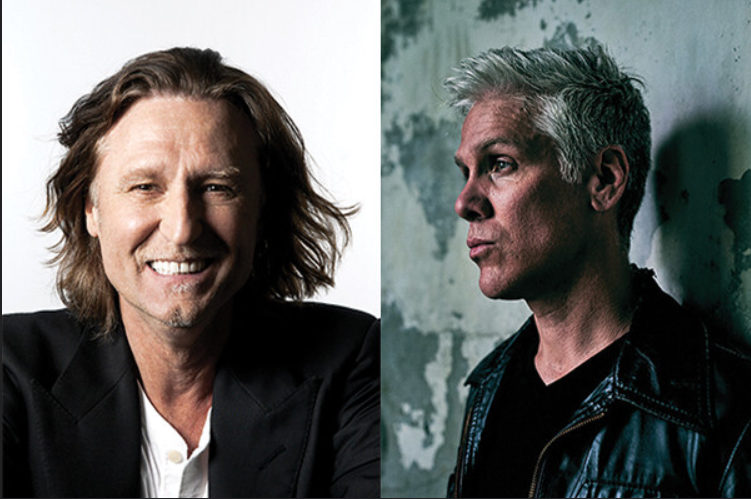 John Waite and special guest Kyle Cook of Matchbox Twenty presented by IndianaRockHistory.com
John Waite's career has spanned more than 35 years and has seen multi-platinum success, a GRAMMY® nomination, and a couple of number one singles. His success has come as a solo artist ("Missing You," "Change"), as a member of the classic rockers The Babys ("Isn't It Time," "Everytime I Think of You," "Back On My Feet Again"), and as a part of the late 1980s supergroup Bad English ("When I See You Smile," "Price of Love"). In recent times, the title track from his album Rough & Tumble went number one on classic rock radio's charts. The show opener will be the Kyle Cook Band. Cook, an Indiana native, has found international success as the lead guitar player in Matchbox Twenty and has recorded with the likes of Mick Jagger, among others.
Mary Mary
The highly successful contemporary gospel group Mary Mary consists of sisters Erica and Tina Campbell, who were born and raised in California. During these years, they grew their passion for singing gospel music. Before long, they were offered a record deal and released the song "Dance" with Robin S and appeared on the Dr. Doolittle soundtrack in 1998. After collaborating on a few tracks, they released their debut single titled "Shackles (Praise You)," which became a Top 10 R&B and Top 40 Hot 100 hit. Their success continued with the release of their first full album, "Thankful" in 2000 and their self-titled album in 2005.
Josh Turner
Josh Turner is an award winning, MCA Nashville recording artist with a multitude of instantly recognizable country music hits including, "Long Black Train," "Your Man," "Would You Go With Me" and "Why Don't We Just Dance." Turner's rise to stardom followed the release of his 2003 Platinum-selling debut album, "Long Black Train." Since then, he has received numerous GRAMMY®, CMA and ACM awards nominations. In addition, he has also received six Inspirational Country Music Awards and the distinction of being one of the youngest members to be inducted into the Grand Ole Opry.
Run Forrest Run, Ultimate '90s Party Band
With all the pop and R&B hits of today monopolizing the radio stations, it can sometimes be frustrating to just get back to "the good old days" of music. We're not talking about last year, we're talking about warping all the way back to playing Pokemon on your Game Boy, freaking out in the middle of the night when your Furby turned on all by itself while you were reading Goosebumps, and popping some Warheads while listening to your Walkman on your way to your friend's house to play Transformers and trade Pogs. We could only be talking about the '90s, a generation that we all love, and Run Forrest Run, the Ultimate '90s Party Band.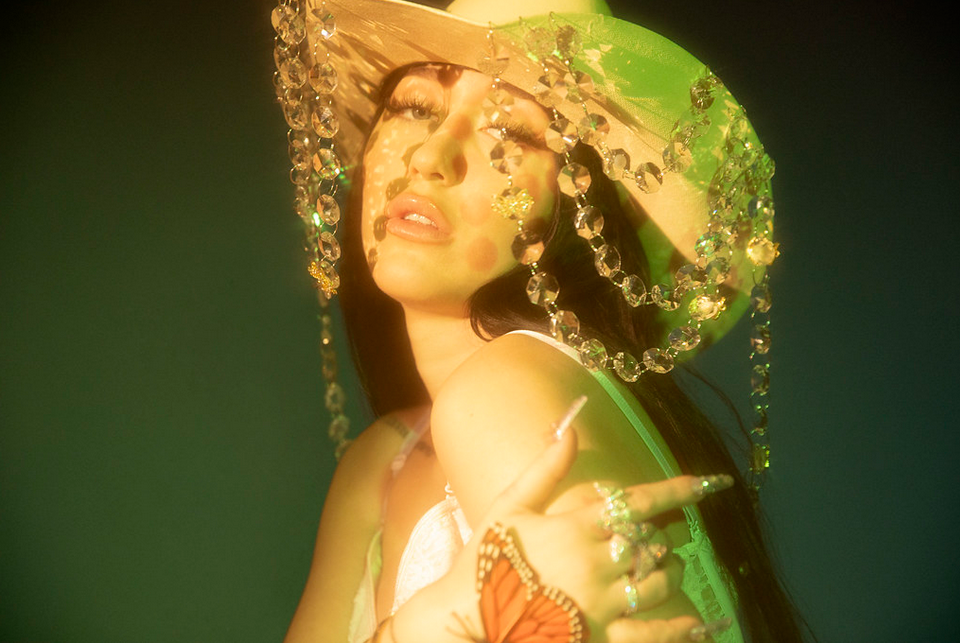 Noah Cyrus
As one of today's hottest up and coming artists, Noah Cyrus has been forging her own path in left-of-center pop and singer/songwriter music since her debut single "Make Me (Cry)" went straight to #1 on Spotify's Viral Global Chart within hours of its release and has since surpassed 500 million global audio and video streams. Her current single "July" has reach 90 million global streams and counting, while "Lonely" has surpassed 35 million and was released to bring awareness around mental health. She has collaborated with peers including Labrinth, XXXTENTACION, and Leon Bridges, becoming known for her honest lyrics that stem deep from her musical roots. Noah completed her first headline tour in the fall of 2018, has graced the stage at Coachella twice, was included in Billboard's 21 Under 21 for three consecutive years, and has performed on The Tonight Show with James Corden, Jimmy Fallon, Ellen, and The Today Show.
Blanco Brown Blurring the lines between country and hip-hop music, Blanco Brown makes a southern sound that he proudly calls "TrailerTrap." It's a boundary-breaking, multicolored genre of his very own — which draws upon the rawness and storytelling abilities of his two biggest musical influences, Johnny Cash and Outkast. His debut album, Honeysuckle & Lightning Bugs, shows off the full range of its creator, who juggled multiple roles as the project's songwriter, producer, vocalist, visionary, and multi-instrumentalist (guitar, harmonica, lap steel, spoons, tambourine, to name a few). Since 2014, Blanco has been honing his unique sound, which is a mix of countrified influences and street-smart lingo, that balances both the urban and rural settings in which he was raised. His viral hit "The Git Up" (certified 3x PLATINUM) took the world by storm, claiming the top spot in charts across the globe and spawning nearly four billion views on social platforms. It claimed the No. 1 on the Billboard Hot Country Songs chart for 12 weeks and was the top-selling digital country song in the US for 13 weeks resulting in Billboard naming him as their No. 1 Top New Country Artist for 2019. The music video, which premiered across CMT, MTV, BET and Nick, earned more than 20 million YouTube views in a month. In addition to being named Billboard's "7 Country Acts to Watch in 2019," the Georgia native is a background singer, artist and Grammy-nominated engineer who has worked with big name talent including Fergie, Childish Gambino, Kane Brown and Chris Brown. The multi-talent's PLATINUM-certified "Just the Way" with the Platinum-selling band Parmalee has garnered more than a 160in the US alone to become Browns first No. 1 hit on country radio.In September 2020,Brown was in a life-threatning accident and has been recovering; leaning on creating music to heal.
Kenny 'Babyface' Edmonds
Kenny 'Babyface' Edmonds' award–winning, multi-faceted pop/urban career includes the consecutive multi-platinum landmark albums "Tender Lover," "For the Cool in You," and "The Day." As co-founder with L.A. Reid of LaFace Records in 1989, Babyface nurtured the careers of such megastars as TLC, OutKast, Usher, and Toni Braxton. An 11-time Grammy Award® winner, Babyface most recently released Return of the Tender Lover in December 2015, his first solo album in seven years. This latest project introduces a freer, less structured Babyface putting his stamp on a contemporary sound he describes as "unapologetic R&B." This album follows up the critical and commercial response to his and Toni Braxton's 2014 Grammy®–winning album Love, Marriage & Divorce.
Paralleling those achievements are Babyface's extensive songwriting and production credits. He has produced and written/co-written hits for artists from Whitney Houston, Eric Clapton, and Michael Jackson to Boyz II Men, Mariah Carey, P!nk, and Beyoncé, among countless others. That hit list boasts such smashes as Madonna's "Take a Bow," Clapton's "Change the World," and Boyz II Men's "I'll Make Love to You." The prolific music man counts more than 200 top 10 R&B and over 50 top 10 pop hits, including 16 No. 1's. In turn, those stats have generated cumulative single and album sales of more than 600 million units worldwide.
He has won numerous awards and honors including the Soul Train Music Awards, BMI Awards, NAACP Image Awards, American Music Awards, BET Walk of Fame Award, received a star on the Hollywood Walk of Fame in 2013, and was inducted into the 2017 Songwriter's Hall of Fame.
for KING & COUNTRY
for KING & COUNTRY, comprised of brothers Joel & Luke Smallbone, have won four GRAMMY® Awards, seven GMA Dove Awards and a Billboard Music Award. All of their albums have appeared in the Top 5 on the Billboard Album Chart, including their latest Burn The Ships, which took the top spot upon its debut. They've celebrated seven No. 1 hits, including their 11-week No. 1 "God Only Knows" which spent 11 weeks atop the charts and featured Dolly Parton on a subsequent version 2020 has seen the platinum-selling duo become a worldwide phenomenon They've appeared on multiple sales and radio charts around the globe, appeared atop the singles charts four times in Canada and Australia and amassed over 1 billion worldwide on-demand streams. They've sold-out shows in Germany, Netherlands, Australia, New Zealand and of course the U.S. and Canada and their shows, critically hailed, are as jaw-dropping as they are explosive. In 2020, Joel and Luke partnered with The Salvation Army as they embarked on A Drummer Boy Drive-In: The Christmas Tour. Not only did the drive-in tour gather toys for families in need it proved to be one of the industry's most successful of the pandemic era.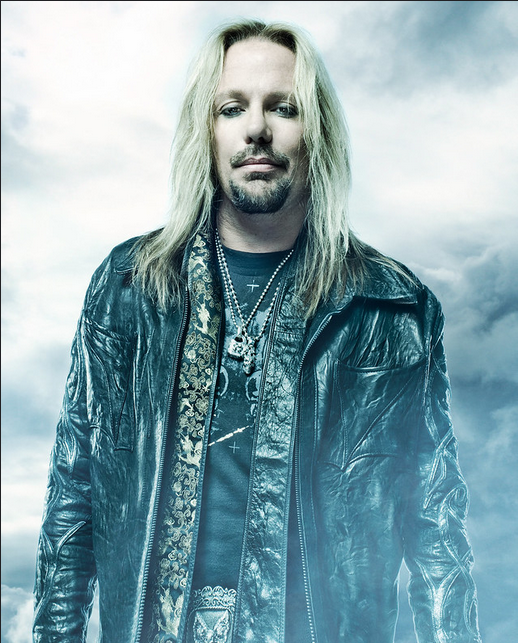 Vince Neil, of Mötley Crüe
After Vince Neil joined Mötley Crüe in 1981, the band recorded the self-produced album "Too Fast for Love," which attracted the attention of Elektra Records' Tom Zutaut. They were subsequently signed and in 1983 released their major-label debut, "Shout at the Devil," which went on to become a multi-platinum smash and launched the band into superstardom. They've accumulated worldwide album sales exceeding 100 million, seven platinum and multi-platinum albums, 22 Top 40 mainstream rock hits, six Top 20 pop singles, three GRAMMY nominations, four New York Times best-sellers and even landed a star on the Hollywood Walk of Fame. Neil also had his go at a solo career and his latest album, "Tattoos & Tequila," arrived in 2010
In December of 2019, Mötley Crüe announced that they would kick off THE STADIUM TOUR with Def Leppard and special guests Poison and Joan Jett & The Blackhearts, now set for summer 2022. With already over one million tickets and most shows sold out, a new generation of fans who discovered the band through Netflix's THE DIRT movie will finally get the chance to see Mötley Crüe's legendary live performance for the first time.
Home Free
All-vocal country entertainers Home Free have made their mark on the music scene, racking up nearly 600,000 album equivalents globally; embarking on major international tours; amassing 399.2+ MILLION views and over 1 MILLION subscribers on YouTube; and being declared "Country music fans' favorite a cappella group" (Taste of Country). The band's November 6 album release, WARMEST WINTER (Home Free Records), features 12 holiday staples and Home Free originals, all perfect for the festive season. This new project followed the acclaimed group's DIVE BAR SAINTS album, which arrived at #2 on the Billboard Country Album Sales chart. Home Free's extensive catalog spotlights six Top 10 albums, including TIMELESS, FULL OF (EVEN MORE) CHEER, FULL OF CHEER, COUNTRY EVOLUTION, and their breakout debut CRAZY LIFE (2014). With praise rolling in from the likes of Billboard, Rolling Stone, FOX & Friends and American Songwriter, the extraordinary showmen have continued to build a loyal fanbase with their harmony-laden versions of hits by John Mayer, Blake Shelton, Keith Urban, Maren Morris, The Oak Ridge Boys, and more.
Casting Crowns
With more than 11 million albums sold to date—including one RIAA Double Platinum Album, five Platinum and seven Gold records, two Platinum and four Gold DVDs, one RIAA Platinum certified single and six RIAA Gold certified singles—Casting Crowns remains Billboard's top- selling act in Christian music since 2007. The award-winning group—consisting of Mark Hall (lead singer/songwriter), Melodee DeVevo (violin, cello, vocals), Brian Scoggin (drums), Megan Garrett (piano, keyboards, vocals), Juan DeVevo (guitar, vocals), Chris Huffman (bass guitar, vocals) and Josh Mix (lead guitar, vocals)—got its start as a youth group worship band originally based in Florida. Today, each of the seven members remain active in student ministry at their respective churches in Nashville and Atlanta. Lead singer/songwriter, Mark Hall, is serving in his 25th year in youth ministry as student pastor at Eagle's Landing First Baptist Church in Atlanta.
Their tours have taken them all over the world, helping to spread the Gospel message globally. The band was the only U.S. musical act hand-picked to perform at a nationally televised arts festival in North Korea in 2007 and was invited back again in 2009. Meanwhile, in the States, the band continues to sell-out arenas across the country. In fact, "The Altar and the Door Tour" set attendance records in the U.S. with 450,000 tickets sold in 83 markets and was ranked as the top-grossing Christian tour of the 2007/2008 season, according to Pollstar.
Happy Together Tour featuring The Turtles, Gary Puckett & The Union Gap, The Association, Classics IV, The Vogues, The Cowsills
This year marks the 11th anniversary of the premier, star studded, 1960s and 1970s concert experience — the Happy Together Tour! The lineup, packed with some of the most well-known and successful artists of the time, consists of The Turtles, Gary Puckett & The Union Gap, The Association, Classics IV, The Vogues, The Cowsill
Barracuda – America's Heart Tribute
Barracuda is Nashville's hot, premier, ultimate tribute to HEART. Each highly talented member is world traveled with an impressive number of years of experience and skill. The band is known for its monster vocals and musicianship. Combined with unceasing stellar performances, this has aided to create a solid foundation for this fabulous tribute to HEART. Taking everyone on a musical journey back in time, Barracuda recreates the phenomenal songs of the 70s, 80s, and 90s that are still loved by loyal HEART fans around the world! No HEART fan will be left disappointed once they experience their highly energetic, power-packed, amazing show.
The Beach Boys
You can capsulize most pop music acts by reciting how many hits they've had and how many millions of albums they've sold. But these conventional measurements fall short when assessing the impact of The Beach Boys. This band has birthed a torrent of hit singles and sold albums by the tens of millions. But its greater significance lies in the fact that The Beach Boys' songs have forever changed the musical landscape, profoundly influencing countless performing artists to follow. The Beach Boys have continued to create and perform with the same bold imagination and style that marked their explosive debut over 50 years ago. In 2013, their Capitol Records release, Sounds of Summer (RIAA certified triple platinum with over three million in sales and climbing), and its companion The Warmth of the Sun marked a resurgence in Beach Boys interest that again rocked the world. In 2016, The Beach Boys celebrated the 50th anniversary of the hit "Good Vibrations," which is widely considered one of the greatest masterpieces in the history of rock and roll. The band commemorated this prolific time in the life of the Beach Boys with a 50 Years of Good Vibrations tour. Few, if any, acts can match The Beach Boys' concert presence, spirit and performance. They were center stage at Live Aid, multiple Farm Aids, the Statue of Liberty's 100th Anniversary Salute, the Super Bowl and the White House. On one day alone— July 4, 1985— they played to nearly 2 million fans at shows in Philadelphia and Washington, D. C.
Latino-Fest at the Indiana State Fair, presented by Radio Latina
Featuring AK7, Banda Blanca and La sonora Dinamita de Colombia, Latino-Fest will be an all-day musical celebration presented by Radio Latina/WEDJ, hosted at the Indiana State Fair for the very first time!
Gospel Music Festival with headliner Hezekiah Walker
Bishop Hezekiah Xzavier Walker, Jr. is a Grammy Award-winning gospel music artist, founder and leader of the Love Fellowship Choir (LFC), and Pastor and Bishop of the Love Fellowship Tabernacle.
For more than thirty years, Stellar and GRAMMY® Award winner, Hezekiah Walker, has a track record of delivering music that serves as anthems of hope and inspiration for the church. His catalog of songs has garnered national and international acclaim.
About the Indiana State Fair
The Indiana State Fair is the state's largest multi-day event celebrating Hoosiers' spirit and agricultural heritage. These 18 days celebrate Indiana agriculture and promote it to hundreds of thousands of people across Indiana, and beyond. Nationally recognized for offering great entertainment, showcasing 4-H youth, interactive agriculture education programs, premier facilities and a variety of unique, fun foods, the Indiana State Fair has been an annual attraction for generations of Hoosiers since 1852. The 2021 Indiana State Fair will be held July 30-August 22. The theme for this year's fair is Celebrating the Hoosier Spirit.
One of the best ways to save money at the fair is to order tickets in advance. Tickets purchased online before 11:59 PM on July 29 are only $10 plus convenience fee, while general admission tickets purchased at the gate during the Fair are $13. Value packs of tickets, including the Family 4-Pack and Super Family 4-Pack, are available online only through July 29 at 11:59 PM. The Family 4-Pack includes 4 tickets and a parking pass for just $40 and the Super Family 4-Pack includes 4 tickets, a parking pass, and 50 Fair Bucks for $90. And don't forget that children 5 and under get in FREE! Purchase tickets at IndianaStateFair.com today.
For more information, visit www.indianastatefair.com or follow us on Facebook, Instagram and Twitter