Indianapolis Punk Rock quartet BOMB CATS release EP, 'Third Street Melody'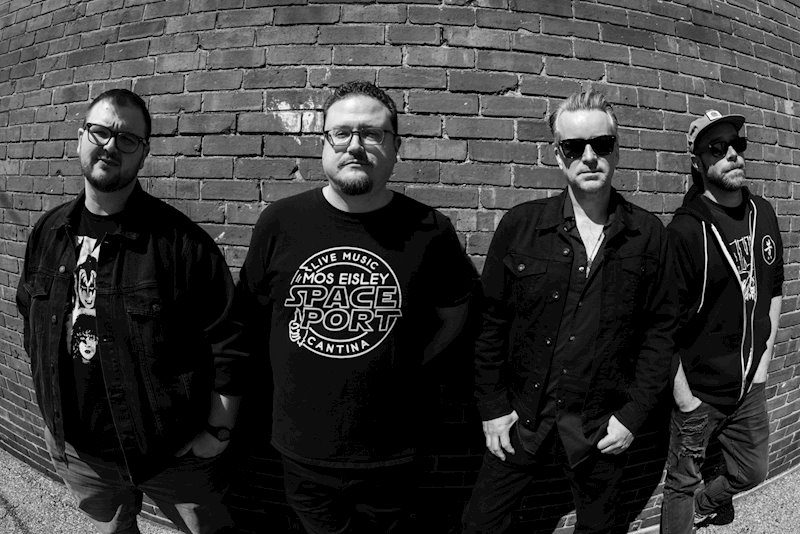 Indianapolis-based Punk Rock quartet BOMB CATS deliver equal parts heaviness, catchiness and fun on hook-filled new EP "Third Street Melody", out June 3 on streaming platforms. The BOMB CATS signature sound comes from their dedication to a lineage of legendary punk and rock bands, namely The Ramones, Social Distortion, Thin Lizzy and X. Their sound is proof that some musical traditions should be upheld and honored by sharing it with new generations. Punk is one such tradition. On "Third Street Melody", audiences can expect a dense, 5-track collection showcasing the band's raw, original, no-frills take on rock n' roll.
"This EP is the culmination of everything we have worked on to this point. It is both heavier and catchier than our previous work. It is more polished but also more raw than anything we have done before. We could not be more proud of this effort and we believe there is something here for everyone."
"Third Street Melody is dedicated to the kinds of venues that allow bands like us the opportunity to perform: small, independent venues that care about original music from artists who do it for the love of the music." – Russ Webster (Bass/Vocals)
"We're super proud that everything you hear on this record is us, playing live in a room together. That's our sound and our songwriting." – Chris Farrell (Guitar/Vocals)
Tracklist:
1.    Third Street Melody
2.    Good Advice
3.    Dance Miss D
4.    Hypocrite
5.    Flesh Fiend
Websites:
Official Website
Facebook
Instagram
Spotify
Bandcamp
Youtube Channel
Artist Biography:
What the hell ever happened to rock 'n' roll, anyway? Don't ask Indianapolis-based rock band, BOMB CATS.
Formed in 2014 by guitarist CHRIS FARRELL, guitarist JAMES WILLIAMS, drummer COLIN NULTY, and bassist RUSS WEBSTER, they took the name BOMB CATS and began making music that was a distinct combination of their influences. Classic rock, punk, power pop, and indie music are all found in the BOMB CATS catalogue of music.
Since their founding, the band has become a regional act, performing in clubs and venues in CHICAGO, MILWAUKEE, INDIANAPOLIS, SOUTH BEND, LOUISVILLE & NASHVILLE.