Indie-rock duo Twilight Muse Announce Debut Album, 'A Moment Out Of Time'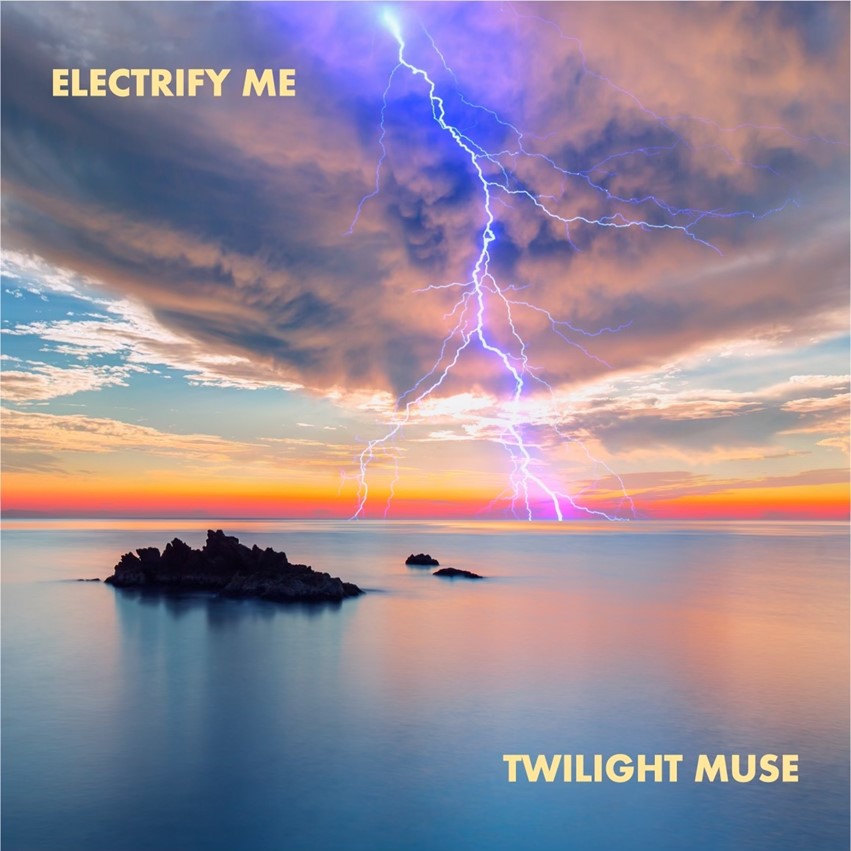 Are you ready to meet your new favorite indie-rock duo? Allow us to introduce you to Twilight
Muse, an eclectic and alluring NYC-based outfit, who are gearing up to release their debut
album 'A Moment Out Of Time' on 6/23. Today, the band offered fans the first taste of the
album with the guitar-heavy lead single "Electrify Me," which showcases their diverse
influences ranging from Americana to New Wave to modern R&B. Throughout their repertoire,
storyteller narratives unfold with keen insights, hard-fought wisdom, and literate wordsmithing.
The duo's originals include sensual, slow-burn ballads, frisky rockers, and contemplative, mid-
tempo tunes. Throughout its catalog, the twosome's fluid creativity shines through with dueling lead vocals, interlacing vocal harmonies, and intuitive chemistry as songwriters, where each
contributor finishes the other's lines.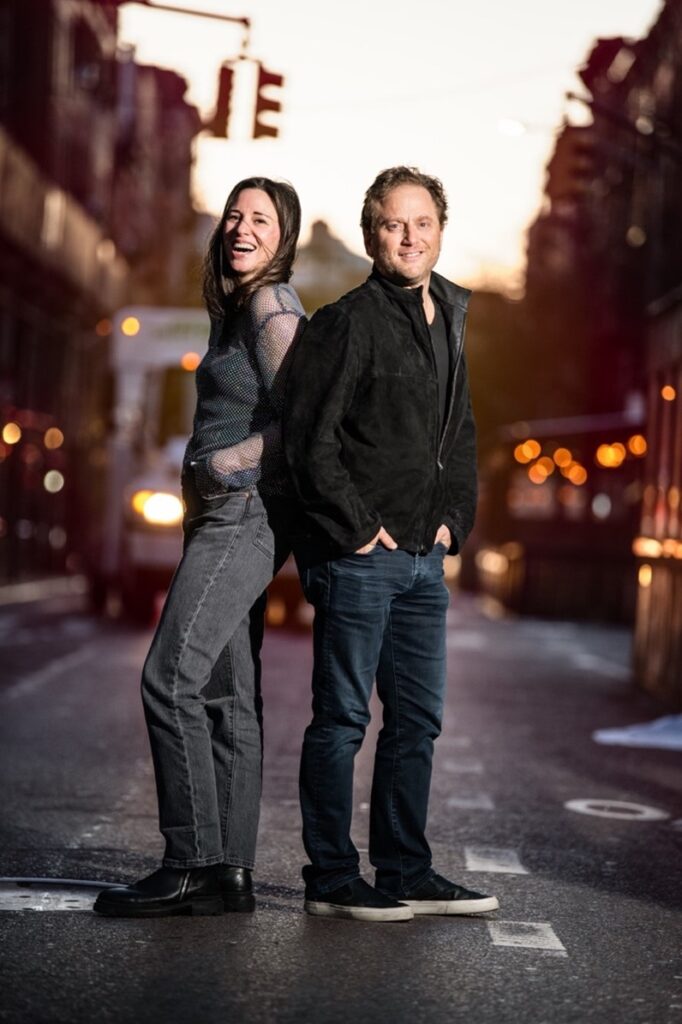 "Electrify Me is a tune that showcases another side of Twilight Muse," comments
singer/songwriter Meg Pollaro on the band's lead single, premiered this week by Relix
Magazine. "It's our more New Wave, guitar-heavy rocker drawing inspiration from everyone
from The Cars to the Allman Brothers to the Clash. It includes themes of romance and lust as
well as the desire to stop the passage of time and become someone else, living an 'electric
dream.'"

Twilight Muse's evocative and intriguingly layered name speaks to the indie-rock duo's artistic
perspective. "We write songs about love, life, and longing that are informed by real-life
experiences like being in a long-term relationship and raising kids," Meg adds. "And we address
these universal themes alternately from a female and male perspective," adds singer-
songwriter-multi-instrumentalist Andrew Shapiro.
"Twilight" is a time of day, but also suggests a stage in one's life. "Muse" can mean being
absorbed in thought or being an artistic source of inspiration. So, one could interpret the NYC-
based artist's name to signify a mature time in life being fodder for self-reflective creativity.
Meg and Andrew met in 2019 at an open jam session. At the time, both had put pursuing music
on hold while they juggled family responsibilities and time-consuming careers. Meg, an
entertainment exec then in her mid-30s, was a self-described "car singer," but came from a
musical family. As a kid, she wrote poetry and passionately wrote down the lyrics to the songs
she loved. Andrew has been writing and playing music since high school, but after college got
sidetracked by an evolving career as an author, sustainable business strategist, and impact
investor. As he neared his 50th birthday, he resolved to pursue music again.

Andrew and Meg's first project, Ultrasound, a funk cover band, began to perform actively
around New York City. A highlight was a benefit concert at Brooklyn Bowl, which found them
performing Aerosmith and Run-DMC's "Walk This Way," with Meg laying into the Steven Tyler
part alongside legendary Run-DMC member Darryl McDaniels. That experience sparked Meg
and Andrew's desire to write songs together. This was Meg's first time writing and recording
original music, and she was exploding with ideas, sending Andrew voice memos and lyric
fragments. The two worked collaboratively and nurtured a rapport that reminds one of Tom
Petty and Stevie Nicks, the Swell Season, or the xx.

'A Moment Out Of Time' was produced by the Emmy-nominated LA producer and composer
Dan Mackenzie (Joss Stone, Martin Sexton); producer Will Baker, who owns Brooklyn's Slide Studios; and Cutting Room producer Jason Cummings. The band will be celebrating the album
release with a performance at The Mercury Lounge in NYC on Tuesday, July 11th .

This is the dawn of Twilight Muse. Contemplating their journey, Andrew says: "This partnership
has been such an unexpected gift. I hope others are inspired by the idea that a creative pursuit
and collaboration can come later in life." Meg adds: "This calling came and I'm 100% in. It's
never too late to unleash the imagination."

Stay tuned for continued updates.
Twilight Muse – Tour Dates
Tuesday, July 11th – The Mercury Lounge – New York, NY
Website | Instagram | Facebook