Joe Russo's Almost Dead headed to the ALL IN Festival
If you're a fan of jam bands, you won't want to miss the All IN Music Festival in Indianapolis on September 9 and 10, 2023. This two-day event features some of the best acts in the genre, including the legendary Trey Anastasio and his Classic TAB lineup, the amazing Joe Russo's Almost Dead, and the powerhouse Umphrey's McGee.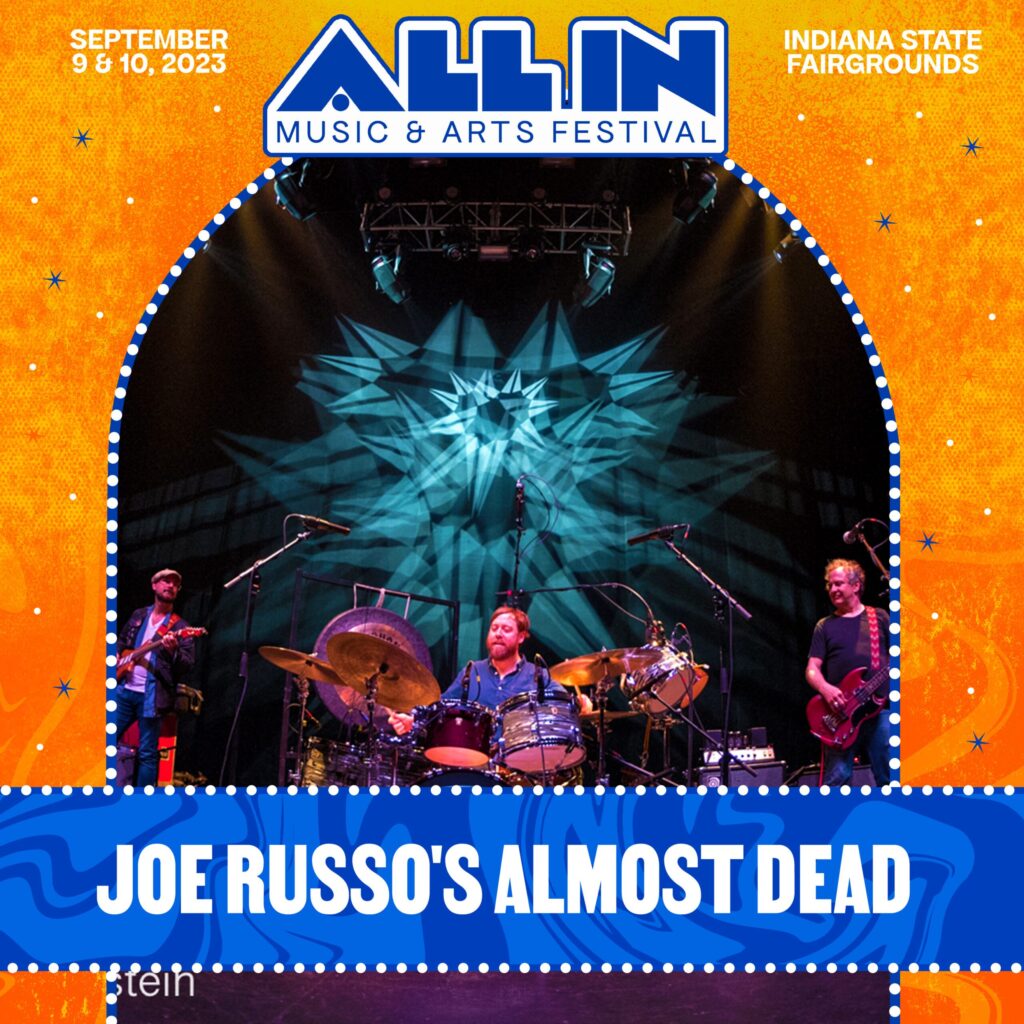 Joe Russo's Almost Dead, or JRAD for short, is a tribute band that takes the music of the Grateful Dead to new heights of improvisation and exploration. Led by drummer Joe Russo, who has played with Anastasio and other members of Phish, the band consists of Marco Benevento on keyboards, Dave Dreiwitz on bass, Tom Hamilton on guitar and vocals, and Scott Metzger on guitar and vocals. Together, they deliver high-energy shows that honor the spirit and legacy of the Dead while adding their own twists and surprises.
JRAD has been touring since 2013 and has gained a loyal following of fans who appreciate their adventurous approach and musical skills. They have also released several live albums and videos that capture their dynamic performances. You can check out their official website for more information and merchandise.
At the All IN Music Festival, JRAD will share the stage with other great artists such as Tenacious D, Trombone Shorty & Orleans Avenue, Cory Wong, Andy Frasco & The U.N., and The Main Squeeze. They will also participate in a special Dreamset tribute to The Beatles, along with other guests to be announced. This is a rare opportunity to see JRAD play some of the most iconic songs in rock history.
Don't miss this chance to see Joe Russo's Almost Dead and other amazing jam bands at the All IN Music Festival in Indianapolis. Tickets and travel packages are on sale now at the festival's website. This is a festival you don't want to miss!