LARRY, STEVE & RUDY: THE GATLIN BROTHERS COUNTRY AND CHRISTMAS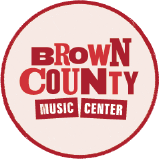 ON SALE DETAILS FOR NEW SHOW JUST ANNOUNCED
Larry, Steve & Rudy:
The Gatlin Brothers Country & Christmas

SATURDAY, DECEMBER 3, 2022
——————
BROWN COUNTY MUSIC CENTER
NASHVILLE, INDIANA
Tickets go on sale this Friday, September 16 at 10 a.m.
Nashville, Ind. (September 12, 2022) – The Brown County Music Center located in Nashville, Ind., announces The Gatlin Brothers: Country & Christmas on Saturday, December 3, 2022.
Tickets go on sale this Friday, September 16 at 10 a.m. ET and will be available at www.browncountymusiccenter.com, www.ticketmaster.com, and at the venue box office (open Wednesdays through Fridays from 10 a.m. to 5 p.m. via outdoor ticketing windows and phone sales at (812) 988-5323). The box office is now cashless, and accepts debit and credit cards including Visa, Mastercard, Discover and American Express.
Larry, Steve and Rudy, the Gatlin Brothers are GRAMMY Award winners who have dazzled audiences for more than 65 years. They have accrued a lifetime of noteworthy achievements in their storybook career, including a GRAMMY for Best Country Song ("Broken Lady"), three ACM awards for Single of the Year ("All The Gold In California"), Album of the Year (Straight Ahead) and Male Vocalist of the Year, along with five nominations for CMA Vocal Group of the Year, Single, Album.
The Brothers have accumulated 8 No. 1 Singles, 30 Top 40 Records, 24 Studio Albums and 5 BMI "Million-Air" Awards. As a solo writer, Larry ranks 4th on Billboard's top 40 self-penned hits and was recently inducted into the Nashville Songwriters Hall of Fame. His impressive song catalog has been recorded by the "Who's Who" of entertainers, including Elvis Presley, Barbra Streisand, Johnny Cash, Roy Orbison, Glen Campbell, Kris Kristofferson, Sir Tom Jones, Dottie West, Charlie Rich, Johnny Mathis, the Oaks Ridge Boys and many others, securing his legacy as one of BMI's top solo songwriters.
They have performed at the White House, the President Reagan Library, Air Force One, Ford's Theater, Camp David, President Bush's 80th Birthday Party, The Lincoln Theater, and Carnegie Hall, Madison Square Gardens, West Point, The Mall in Washington D.C., The Greek Theater, Billy Bob's, Radio City Music Hall, Disney World and The Wembley Music Festival, to name a few. They have been privileged to grace the stage with legendary entertainers, like Bob Hope, George Burns, Kenny Rogers, Brad Paisley, Rascal Flatts, Vince Gill, the Mandrels, The Oak Ridge Boys, the Gaither Vocal Band, The Isaacs and many more..
About the Brown County Music Center: Located in Nashville, Indiana, the Brown County Music Center is a visual and auditory masterpiece with cutting edge design, bringing in nationally known performers and hosting local events. The 2,000-seat live performance venue, opened in August 2019, offers an incredibly intimate experience for each show. The farthest seat from the stage is only 106 feet away. Nestled on the banks of Salt Creek and located less than one-mile from the largest state park in Indiana and the Village of Nashville, this indoor entertainment venue will host world-class rock, blues, country, pop, jazz, oldies, throwback artists, and more.
About Brown County, Ind.: No matter what you're looking for, escape comes naturally in Brown County. Eclectic boutiques and galleries, breathtaking scenery, welcoming accommodations, and endless outdoor adventures await in one of America's original artists' colonies. From art to the great outdoors, there's something for everyone to enjoy, and for most, it's only a short drive away. Unplug from daily life and reconnect with one another as you experience the rustic beauty and artisanal charm of Brown County. Plan your escape today…you'll be glad you did.
Please check www.browncountymusiccenter.com for continuous health and safety updates. Tickets for concerts at the Brown County Music Center can be purchased at www.browncountymusiccenter.com, www.ticketmaster.com and at the venue box office (open Wednesdays through Fridays from 10 a.m. to 5 p.m. via outdoor ticketing windows and phone sales at (812) 988-5323). Any box office related inquiries beyond purchasing tickets for an upcoming show should be directed to boxoffice@browncountymusiccenter.com