Louder than Life to host Foo Fighters
One of the most anticipated acts at this year's Louder Than Life festival is the legendary rock band Foo Fighters. The band, which was formed in 1994 by former Nirvana drummer Dave Grohl, has been one of the most influential and successful bands in the history of rock music, with over 30 million albums sold worldwide and 15 Grammy Awards to their name. Here are some reasons why you should catch their performance at the festival: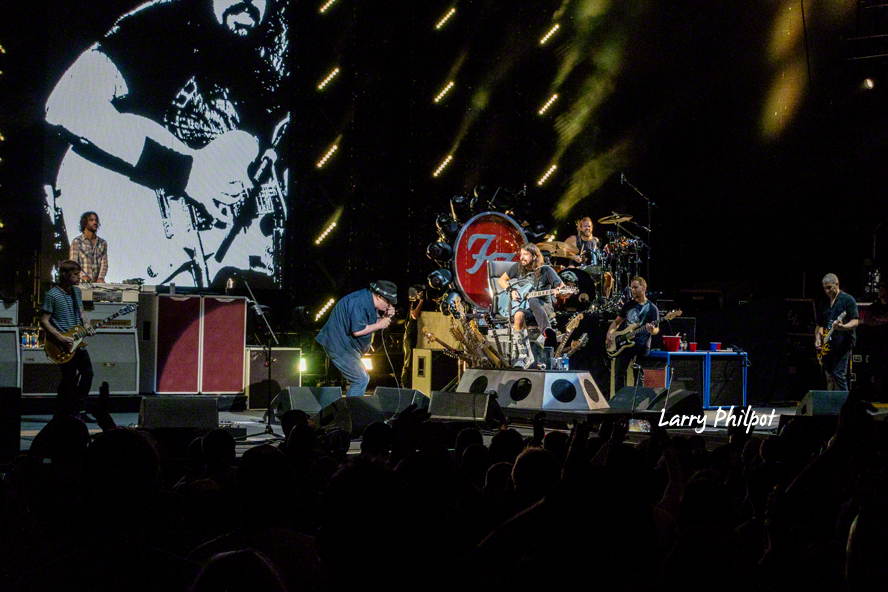 Foo Fighters have just released their new album, But Here We Are, in June 2023. The album is their first since the tragic death of their drummer Taylor Hawkins in March 2022, and it showcases their resilience and creativity in the face of adversity. The album features a blend of rock, pop, and metal sounds, with songs like "Rescued", "Waiting on a War", and "DEEP CUTS". You can listen to the album on Spotify or Apple Music.
Foo Fighters are known for their explosive and energetic live shows, which often last for more than two hours and include hits from their entire discography, as well as covers of classic songs by Queen, AC/DC, Led Zeppelin, and more. The band is also famous for their interaction with the audience, inviting fans on stage, cracking jokes, and making every show feel unique and special.
Foo Fighters are part of the amazing lineup of Louder Than Life 2023, which features some of the biggest names in rock music, such as Green Day, Tool, Pantera, Avenged Sevenfold, Queens of the Stone Age, Weezer, Turnstile, Limp Bizkit, Rancid, and more. The festival will take place on September 21-24 at the Highland Festival Grounds at the Kentucky Exposition Center in Louisville, KY. You can find more information about the festival and buy tickets on their official website.
Foo Fighters are also one of the most inspiring and generous bands in the industry, having supported various causes and charities over the years. They have donated to organizations such as MusiCares, Live Earth, Rock Against Bush, Rockin'1000, and ALS Ice Bucket Challenge. They have also performed at benefit concerts for victims of natural disasters, such as Hurricane Katrina, Hurricane Sandy, and the California wildfires.
Foo Fighters are not only a great band to listen to, but also a great band to look at. They have a distinctive style and appearance that sets them apart from other rock bands. They often wear colorful and quirky outfits on stage, such as Hawaiian shirts, jumpsuits, kilts, and animal costumes. They also have some impressive tattoos and hairstyles that reflect their personalities and musical influences.
Don't miss this opportunity to see Foo Fighters rock the stage at Louder Than Life 2023. It will be a memorable experience that you won't regret. See you there!