Lyia Meta's latest release 'Always You' continues her jazz pop exploration of love, life and fun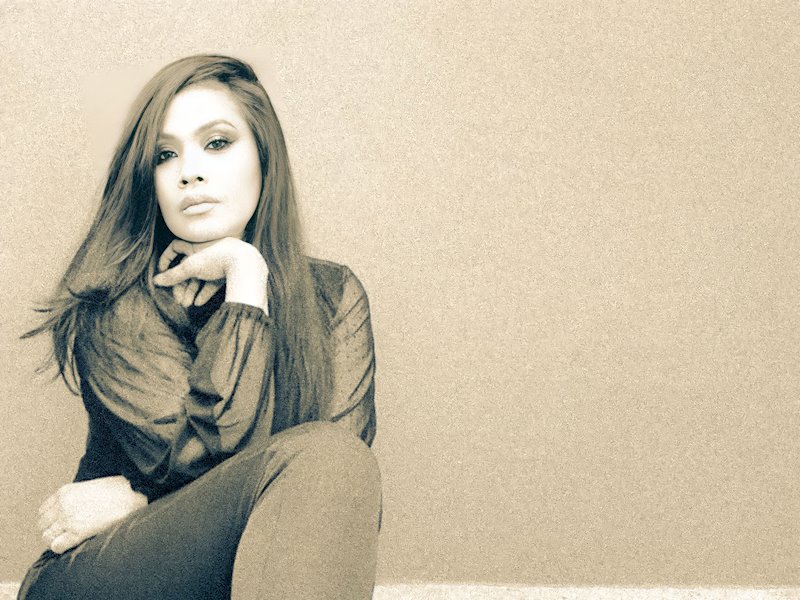 Multi-award winning singer, songwriter and exhibited visual artist Lyia Meta has an extremely rare contralto vocal range and a voice that straddles both blues and classical music, but she doesn't stop there. While her deep, resonant vocals conjure the likes of blues pop greats Nina Simone and Amy Winehouse. Lyia has been recognized in a wide range of genres throughout her almost two decade-long career. The obvious standout pairing has been in blues and jazz, but the Malaysian songstress has worked and been recognized in pop, Country music and even the metal world.
With a musical background that reaches all the way back to childhood, Lyia's voice has always stood out but it's not just her range that's unique. She blends smooth and sultry jazz tones with well-trained operatic techniques to create a signature style that's well-loved on both sides of the Pacific: her home bases of L.A. and Malaysia.
In spite of of being a global artist originating out of a small Southeast Asian nation, Lyia has every year stepped up her game to overcome the geographic and cultural hurdles that she has faced as her musical career has exploded. Lyia has reached acclaim in the rest of the world, and especially in the United States, by sliding through a multitude of genres and styes, collaborating with producers and songwriters, earning an extensive list of awards (such as her 'Best Album' and 'Best Female Vocalist' wins at the 2022 Global Music Awards, and her 'Performance of the Year' Win at the 2022 Texas Sounds International Country Music Awards), accolades and recognition along the way. If Michelle Yeoh, also of Malaysia, can win an Oscar, there's proof that Lyia, with her "rich, soulful and smoky voice", can compete on a global basis and win a Grammy!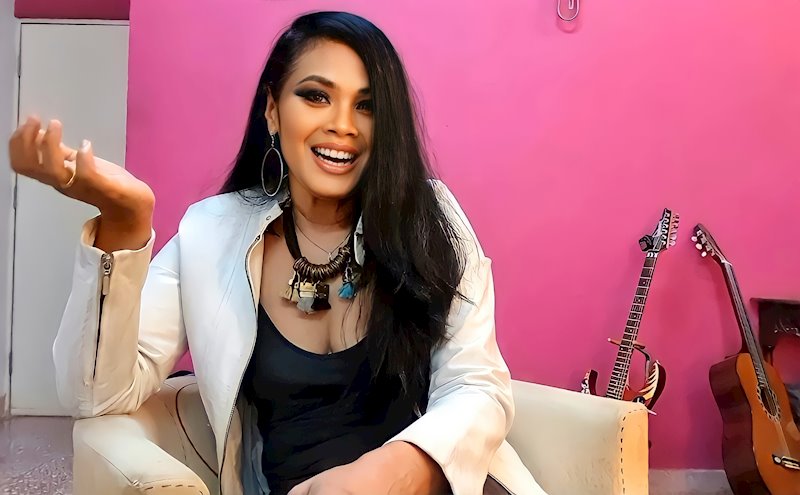 Lyia's latest release 'Always You' continues her jazz pop exploration of her take on love, life and fun via a lyrical collaboration with songwriter Denise Dimin. The title track is a sultry, loungey and dreamy song that hearkens to the rat pack days of jazz and blues and is a beautiful preview of what's to come with the EP's release in mid-June and proves why Lyia Meta is so renowned in her field: her contralto vocal range makes her unique, but it's what she's done with it that makes her special.
Lyia shares her inspiration behind this deeply personal new album.
"In my entire career as a live circuit performer and an artist, I have found that being true to myself and my influences is what makes me the artist I am proud to be.

What is uniquely 'ME'?

Who I am is very simply heard in my music!

With the album 'ALWAYS YOU", the story continues as I attempt to retell the words written by songwriter Denise Dimin through my own experiences and emotions.
ALWAYS YOU is my latest chapter as I continue my musical journey!"
"Always You" is out on streaming platforms on June 16th.
Musician Names/Instruments: BOB MCGILPIN( guitar, drum, bass, arrangement, mix master)
GENE RABBAI (Piano, orchestration)
Producer Name(s): BOB MCGILPIN & LYIA META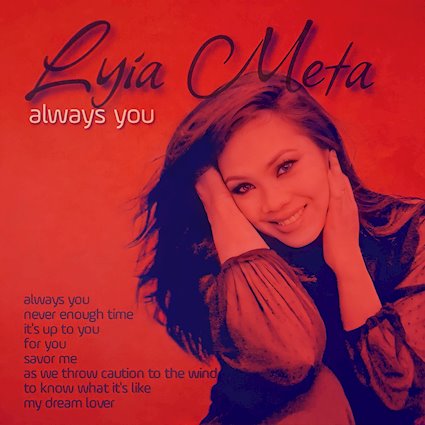 Tracklist:
ALWAYS YOU
NEVER ENOUGH TIME
IT'S UP TO YOU
FOR YOU
SAVOR ME
AS WE THROW CAUTION TO THE WIND
TO KNOW WHAT IT'S LIKE
MY DREAM LOVER
Press Quotes:
""Malaysian Artist Lyia Meta Brings Lilting Jazz/Blues on Her New EP '15013' " – Rolling Stone Magazine (IN)-
"You might get a bit of a surprise when she starts singing as her voice is deep and smoky, not what you might expect. Dripping with honey, this could "easily be one of the voices of 2021– BluesBluesUK
 "Lyia Meta proves to be nothing but the full-on, unreserved, real deal.– Dave Franklin"(Dancing with Architecture)
Websites:
Official Website:https://www.lyiameta.com/latest-release
Facebook:https://www.facebook.com/zacklyia/
Twitter: https://twitter.com/LyiaNMeta
Instagram:https://www.instagram.com/lyiameta/
Spotify:https://open.spotify.com/artist/4qjEhXDwxnA4bI1c8C4INz?si=_1vxIQ9sQTSVLiBj5K3fKA
Soundcloud: https://soundcloud.com/l-nunismeta
Youtube Channel:https://www.youtube.com/user/lyiameta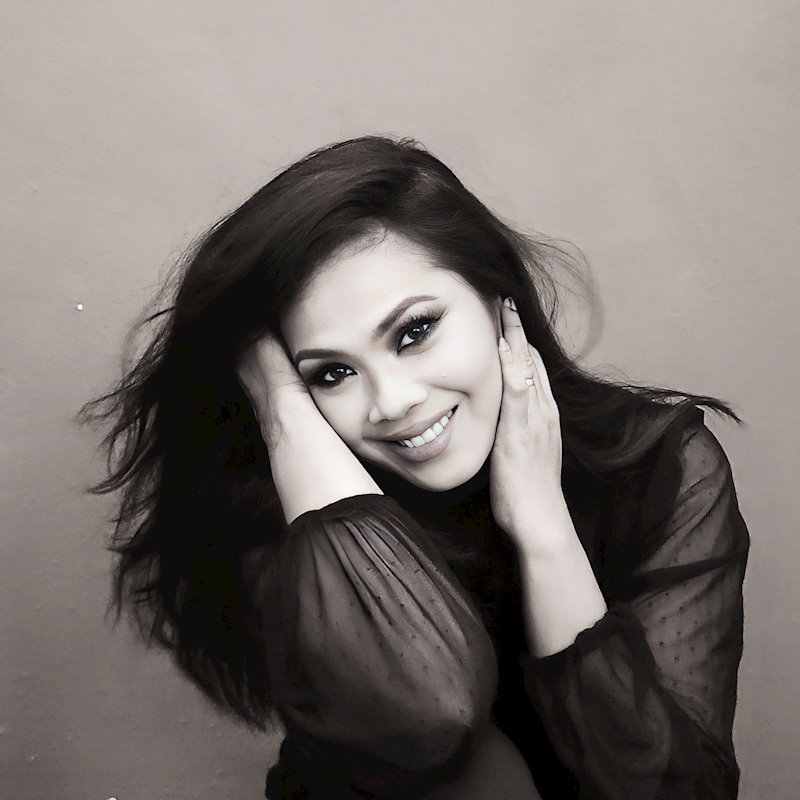 Artist Biography:
Lyia Meta is an international multi award-winning singer and songwriter, and an exhibited visual artist.  
Born in Malaysia and currently based in the country's capital city, Lyia finds her greatest influences in rock and blues, yet she fearlessly defies genre barriers in every project she creates, consistently delivering a refreshing sound that speaks to listeners across generations worldwide.
Lyia's inspiring passion for her craft and her phenomenal ability to effortlessly glide in and out of multiple genres, including metal and country, has led her to win remarkable acclaim around the globe. Upon the release of her debut EP "This is Lyia," she immediately garnered stunning recognition, receiving six nominations and the award for Best Overall Female Act at the Voice Independent Music Awards (VIMA) in May 2016. Described as "raw," "organic" and "bold," the EP is a striking reflection of her roots in rock, blues, and pop and served as Lyia's springboard into the international circuit.
Following the success of her debut offering, that same year, the enchanting songstress was nominated to the top 5 in the Best New Artist category at the Anugerah Industri Awards (A.I.M), Malaysia's equivalent of the Grammy ® awards. Selected from more than 700 entries, the nomination gained her recognition on a national level.
Lyia's EP "15013," released on May 20, 2021, sees the seasoned multi-faceted visionary exploring new sonic territory, resulting in a gorgeous project that blends her earthy blues roots with compelling jazz. Through six breathtaking songs, including the magnificently nostalgic track "Daylight" (Finalist at The Rome Music Video Awards 2021 in the Original Song category), she crafts an impactful story born from a tapestry of the most profound emotions and boldly shares her truth with her fans all over the world. The EP has achieved praise in Rolling Stone India and continues to receive positive press.
Not one to sit on her laurels, in 2022, following Meta's release of "15013", she again teamed up with producer Bob McGilpin as co-writer and together they effortlessly pivoted once more to traverse into the R&B genre with the new album YOU THINK ABOUT ME. In YOU THINK ABOUT ME, Lyia, known for her versatility, immerses the audience in a sonic experience that harkens back to the golden era of R&B, while simultaneously pushing boundaries and adding a contemporary flair. Lyia's vocal prowess shines through each track, effortlessly maneuvering between silky smooth melodies and powerful, heartfelt deliveries. At its core, YOU THINK ABOUT ME encompasses upbeat R&B Motown funk, characterized by its irresistibly groovy rhythms and lively instrumentation, topped by Lyia's voice which becomes an instrument in its own right, captivating the listener and drawing them deeper into the emotive world she creates.
Today, with the release of her latest album, "ALWAYS YOU", Lyia once again surprises her fans with her decision to delve deeper into Jazz Pop. Known for her powerhouse vocals in rock and R&B, Lyia's bold shift and newfound musical direction marks a significant turning point in her career and brings forth a wave of excitement and anticipation among fans and music enthusiasts alike.
By exploring the Jazz Pop genre, Lyia demonstrates her willingness to evolve as an artist, challenging herself to break free from her musical comfort zone, all the delight and excitement her global fan base, attracting new devotees to her musical realm!
At the heart of "Always You" is the extraordinary vocal performance that carries the essence of the Jazz Pop era. A gifted vocalist, Lyia's unique phrasing and pop stylings grace the album, while her voice, channels the captivating the essence of the legendary crooners of the past. With soulful interpretations, impeccable phrasing, and a nuanced understanding of the genre, Lyia's voice brings authenticity and emotional depth to each track. Together with the third collaboration and creative musicianship and arrangements of Bob McGilpin, Lyia produced the album alongside McGilpin. With the orchestral contribution of Gene Rabbai from Rio De Janiero, their collaborative efforts creates a cohesive and captivating listening experience to listeners.
Among Lyia's other many notable achievements include The Gold Medal Award for Best Rock Ballad for her song "Slumber," awarded to her at the Global Music Awards, California (2017); Radio Wigwam's Best Female Artist award (2017); The Josie Music Awards' World Music Artist of the Year award (2018) and multi-genre ARTIST OF THE YEAR award (2019). She also achieved Grammy ®️ Award balloting (Craft Committee) for her song "SLUMBER REMIX" in 2019 and again in 2020 in the Metal Performance category; and she was nominated in two categories for the 2020 International Portuguese Music Awards.