Morrissey Announces Historic Four-Night Run in New York City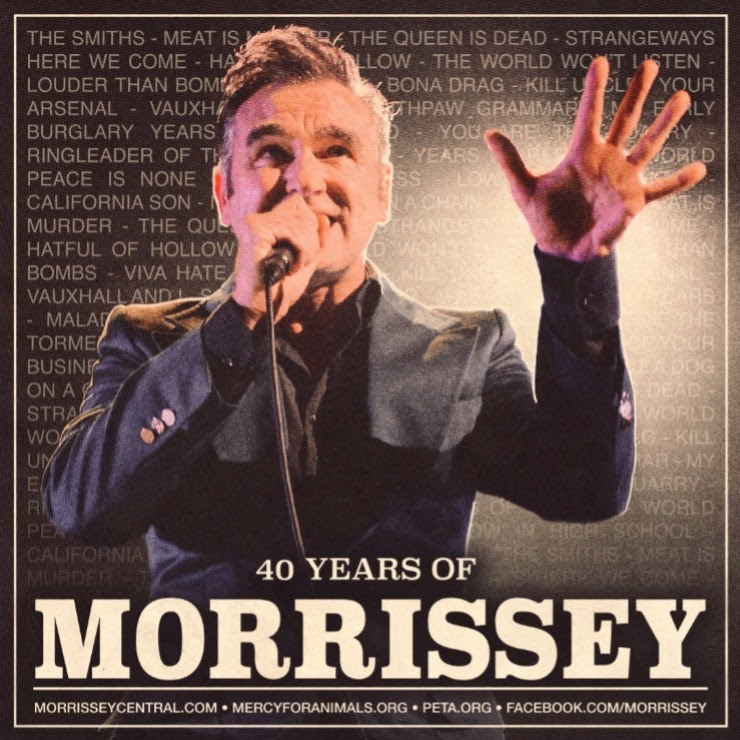 Morrissey Announces Highly-Anticipated 4-Night Run at United Palace in Washington Heights, Presented by Brooklyn Made Presents
Tickets on-sale this Friday, June 23rd at 10amET
Morrissey, one of the most iconic and influential artists of all time, has announced that he will return to New York for an exceptional four-night run at the historic and magnificent United Palace in Washington Heights, one of Manhattan's most spectacular theaters, between Saturday, October 21st and Wednesday, October 25th. Presented by Brooklyn Made Presents, known for curating exceptional live experiences, the performances will celebrate "40 Years Of Morrissey" with an all-new show, featuring the songs that made you smile, the songs that made you cry, and the songs that saved your life. Tickets for this historic run will go on sale this Friday, June 23rd at 10amET. For more information and to purchase tickets visit https://www.unitedpalace.org/

Morrissey's unparalleled artistry has captivated audiences worldwide, and this exclusive 4-night run promises to be an unforgettable experience for fans. Each night will showcase Morrissey's timeless repertoire, spanning his illustrious career as a singer, songwriter, and author. From his early days with The Smiths to his prolific solo career, Morrissey's music continues to resonate with fans, transcending generations.
The United Palace, recently in the spotlight as the host venue for the prestigious Tony Awards, has garnered praise for its architectural grandeur and enchanting atmosphere. The New York Times described it as a "dream world" where the performing arts flourish, providing an ideal setting for Morrissey's performances. The four-night run at United Palace will serve as an epic conclusion to Morrissey's fall tour, which launches in Mexico City on September 10th.

"Brooklyn Made Presents is thrilled to be hosting this historic run of shows," says Anthony Makes, President and CEO of Brooklyn Made Presents. " Morrissey's music has resonated with fans for 40 years, and we couldn't be more excited to bring one of the most iconic and influential artists of all time to such a magnificent theater in Manhattan."
With a career that has left an indelible mark on the music industry, Morrissey has consistently pushed boundaries and inspired countless artists. His unique blend of poetic lyricism, heartfelt melodies, and distinctive vocal style has earned him a devoted global fan base. For those attending these shows, it will be an opportunity to witness the enigmatic Morrissey in his element, delivering powerful and emotive performances.

Born in Manchester, England, Morrissey emerged as the lead singer of The Smiths, one of the most influential alternative rock bands of the 1980s. After the band's breakup, he embarked on a successful solo career, marked by introspective and thought-provoking songwriting. His solo debut, "Viva Hate" (1988), was critically acclaimed, setting the stage for a series of highly regarded albums such as "Vauxhall and I" (1994) and "You Are the Quarry" (2004). Morrissey's magnetic stage presence and his ability to connect with audiences have solidified his status as a music icon.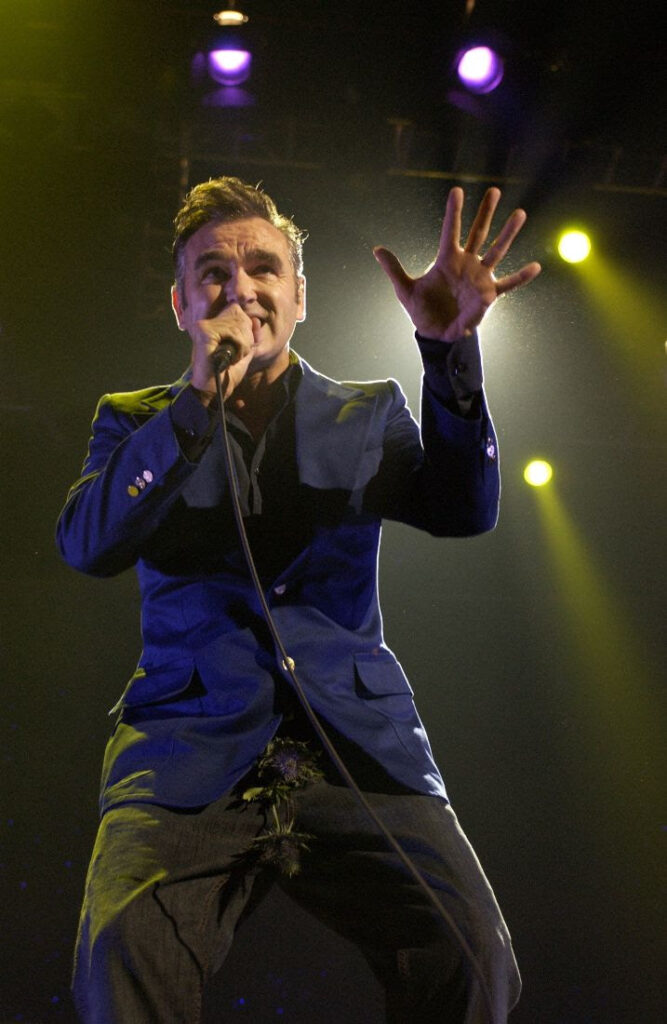 Morrissey at the United Palace
Saturday, October 21st
Sunday, October 22nd
Tuesday, October 24th
Wednesday, October 25th