One woman post punk horror surf rock experiment A.N.J.A releases 'A-Bomb'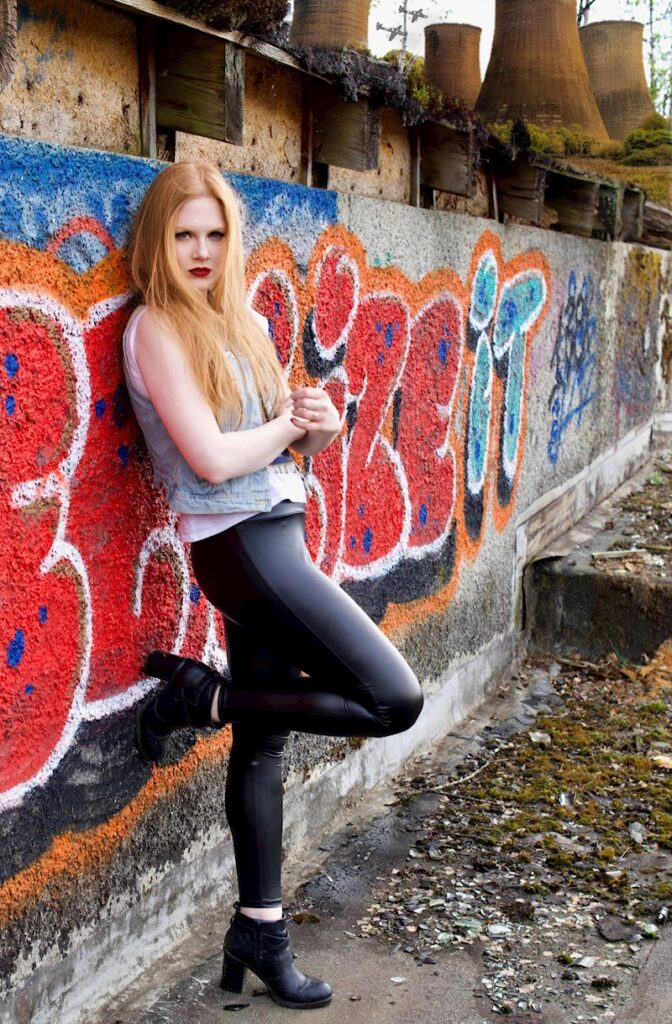 Belfast-based Rock/Alternative Artist A.N.J.A. becomes a dynamic burst of energy on her unhinged, anthemic new single "A-Bomb", out June 10 on streaming platforms. A.N.J.A.'s unique sound is laced with grit and dripping with realness, harkening back to retro punk and rock greats while boldly facing a dystopic, uncertain present with a fearless, electrified spirit.
"A-Bomb" is inspired by real life predators and power imbalances. The lyrics are a journey through dirty cityscapes and outskirts of depraved humanity. The song dances around the inevitability of human decay. Crime lingering around every corner.
It's a criticism of messed up humanity, oppression, and danger within a superficial society where the incapability's of law enforcement and failed justice systems are ubiquitous and grinding.
Saying that, I don't take myself – and especially my artistry- too seriously. My music is supposed to entertain. It's supposed to be fun and after all, I'm doing what I love most.
With my sound I want to show confidence in mixing fuzzy retro punk, modern electronica and feminine energy."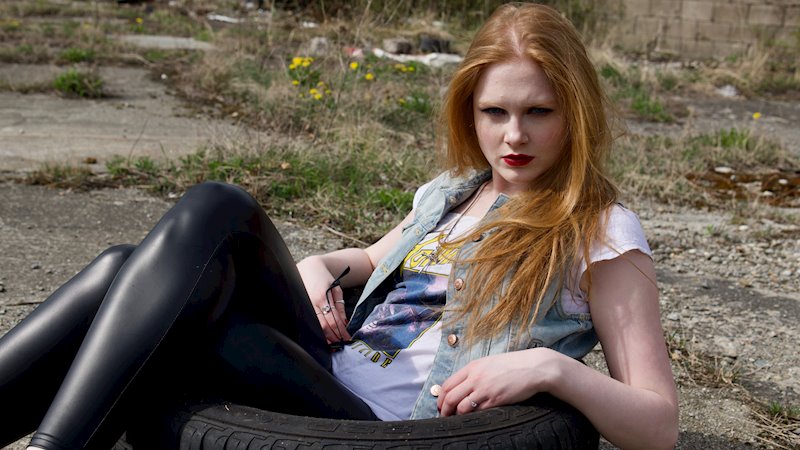 Websites:
Official Website
Facebook
Twitter
Instagram
Spotify
Bandcamp
Soundcloud
Youtube Channel
Artist Biography:
One woman post punk horror surf rock experiment A.N.J.A. is the Belfast based singer mesmerizing with grit, swagger and attitude.
With her influences being rooted in 60's acid-era, surf and stoner rock she is also drawing inspiration for her dark hypnotic sound from artists like Queens of the Stone Age, Masters of Reality, The Velvet Underground, Iggy and the Stooges and PJ Harvey.
Starting out as a busker in the streets of Belfast in 2018 she has been on a steady trajectory and since her first ever song release in late 2019 and has played various shows on renowned stages of Northern Ireland's capital.
Hailed by Chordblossom as "Belfast's answer to Stevie Nicks", A.N.J.A. is chanting doom for mankind.
She focuses on captivating storytelling and is inspired by folklore, classic horror cinema and her favorite true crime magazines. Mastering a mix of cool and unease with her powerful, sultry vocals and badass attitude, A.N.J.A. radiates fierce feminine energy and unapologetic confidence.
She released her self-recorded EP "Digital Love Spells" in August of last year, which "shows tremendous abilities" (Daniel Drescher, Schwäbische.de) and gained recognition from the likes of Chordblossom and You Haven't Heard This Music Yet and gained airplay on rté2FM's show The Alternative by Dan Hegerty and other radio shows.
With single release 'Monoxide' in July 2021 A.N.J.A. cranked up the volume and created a heavier sound. The single received great feedback from outlets like Indie Top 39, Rock'nLoad Magazine, Its psychedelic baby Magazine, LOUD Women, Yeo Magazine, Chordblossom, Wavegirl, and BBC 6 Tim Robinson's FreshOnTheNet. It also got airplay on UK and word wide shows such as BBC Radio Foyle and Amazing Radio.