Open Letter To Our Readers

Letter from the Management: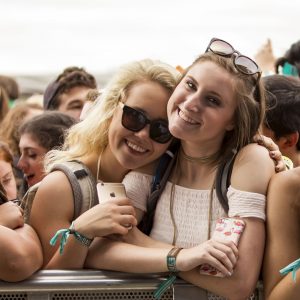 Here at Onstage Magazine, we do not cater to out-of-town editors, advertisers, corporations, PR people, or trickle-down economics. We (usually) buy our own lunch, (always) fetch our own coffee, (happily) fly coach on our own dime with Herb, remain grateful, say "Please, then, "Thank You," and try to be humble for our many special opportunities. We keep our site ad-free, sparing you from an onslaught of Google brainwashing and corporate entities with no understanding of what we are doing, who YOU are, or what you are interested in. You don't need to click away from Jennifer Garner selling YOUR best interests away to the pure-profit driven banking industry when you peruse Onstage Magazine and we are proud of it.
So proud, we wanted to highlight it. This may sound like we are going to give you the "PLEASE DONATE NOW TO…" section of this spiel – but no, we are not. What we Are going to ask is that you share. Share the F*** out of anything you like here – share it on your page — share in it an email – wherever, however that makes you comfortable, but SHARE. And COMMENT, here or on our FB or Twitter pages. We love to hear from you and make every effort to interact with you — our readers, and supporters. We honestly would be nothing without you, because there is no money in media anymore — unless of course, you can sell off the rest of your 51% interest in Rolling Stone. 😉
There's a word the office has been throwing around lately and it's, empathy. Many of us are lacking it. Thinking a "Heart" emoji really "means" something – and even if it does – we, as a people can do better.
Today, Vegas, last week it was something different, and the week before something different again. The country is in some form of PTSD and we recognize it here at Onstage Magazine. To those ends, Onstage is making every effort to remain neutral on politics (even though it's difficult) remain honest and accurate in our reporting of stories, and opinions and CATER to you – the reader, listener, and lover of music.  Keep the faith people and vibrate with those you could form the greatest rock bands with. <3
Thank you for your viewership and Support. It is honestly appreciated.
The Onstage Magazine Team
EDITED to reflect the sad news of Tom Petty's passing today.
Comments
comments
Powered by Facebook Comments