Pierce Edens: Three chords and the truth. Dig it.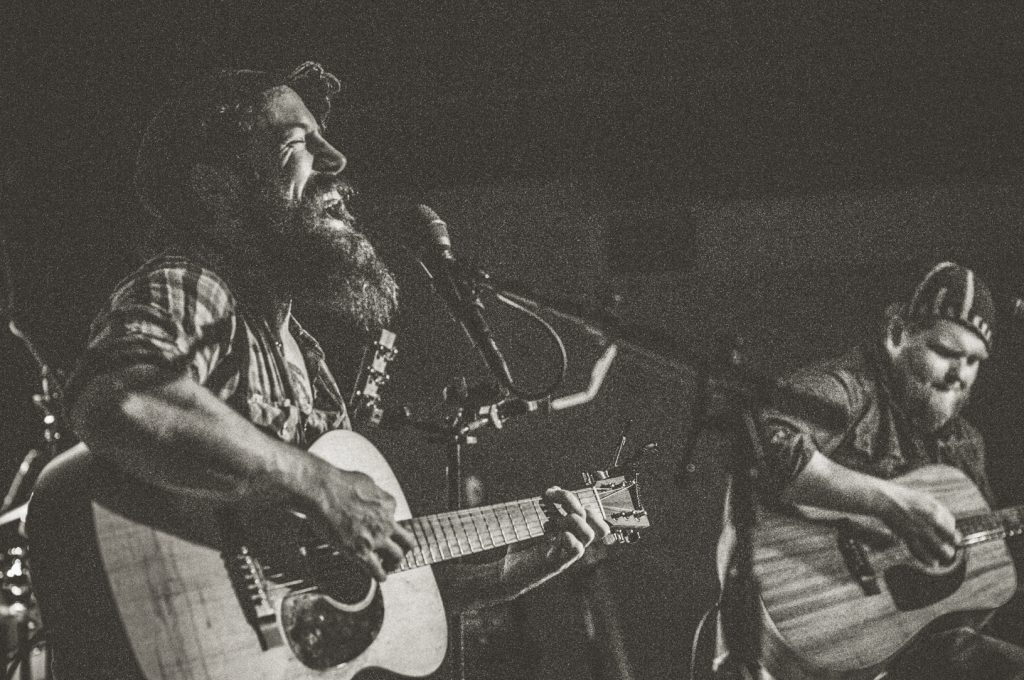 Pierce Edens hails from a small town in North Carolina that couldn't get any bigger if it wanted to. It's a landscape peppered with hollers and canyons cut with whitewater. And it was there, steeped in the heart of Appalachia, that he cut his musical teeth on bluegrass pickin' circles and old-time hymns.
Anchored by that tradition, Edens' musical universe expanded one Christmas in the early '90s when he and his older brother got a CD player. Soon thereafter, they were members of multiple mail-order music clubs, each offering a dozen albums for a dime. Fine print obligations of outrageous contracts be damned, these were foundational assets.
Inspired by the "big howlin' guitars and raw energy" of bands like Nirvana, Pearl Jam and Soundgarden, Edens launched into the deep end.
"(Kurt) Cobain mentioned Leadbelly, so I dove into that. You start to dig in and other worlds open up. All those roads led to a couple of dudes, and Tom Waits is definitely one of them."
As this sonic brew melded with old-time Appalachia, a howling troubadour emerged.
On the road again in support of his most recent album, Stripped Down Gussied Up, Edens and long time band-mate, Kevin Reese, stopped at Austin's legendary Antone's Nightclub in early January as part of their "It's Warmer in Texas" tour. It was a compact set that included "Body", "Sirens", "It's Alright, It's All Wrong" and "Montana".
If three chords and the truth are the songwriting bullseye, Edens is a marksman. And whether singing about setting fire to a lover's house or chasing his muse into unknown country, he spins one hell of a yarn.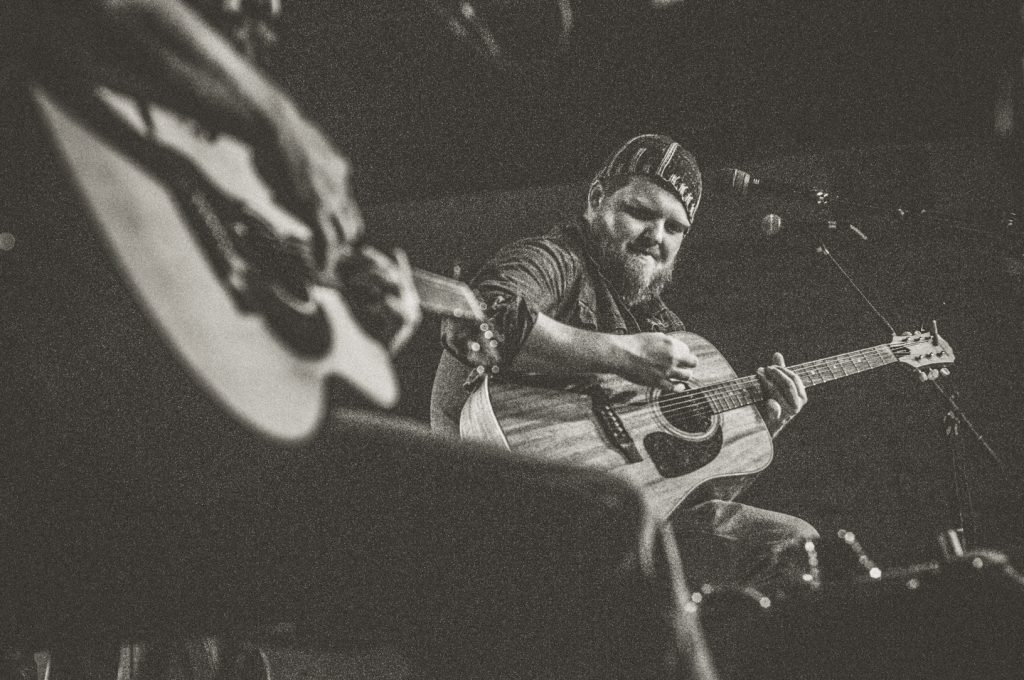 Waits' grit permeates Edens' vocals, and that similarly visceral cadence, a whiskey-soaked roar polished with a pouch of Drum tobacco, informs the tragedy in "Body".
Lord, what was she doing near the water? Should've known better to get close when that water's up like this When that Riverbank crumbles 'neath your feet it's already too late to swim Yeah, it's already too late to swim.
There's a body in the river and the rain's coming down A body done drowned in the river There's a body in the river and the rain's coming down I said, somebody's got to go to get her I said, somebody's got to go and get her
It's the kind of scenario that allows the imagination to run wild and would've been right at home in the ominous prose of Southern Gothic novelist William Gay.
Undeniably haunting, "Body" is the kind of song that could turn into a storm with a full band, but it certainly didn't feel like anything was missing. Stripped down, gussied up captures the duo's dynamic spot on.
"Sirens," told the story of chasing the muse. Buoying the mood with brighter chords and a tempo fit for the open road, it highlighted Edens' dexterity moving fluidly between dark and light themes.
Because I heard it once it was just a song on the wind and I've been chasing it around ever since then I heard it once it was just a song on the wind and I've been chasing it around ever since then Here I go again
With Edens handling lead vocals and rhythm guitar Reese tackled the lead. Between a slide and an electric wolf in acoustic clothing, he delivered licks like a lightning storm that leaves hardwood trunks split, its limbs scorched, and your uncle Ricky, having been touched by the hand of the heavens, with crazy eyes and a bald patch.
For one reason or another, some songs become instant classics. "Montana" is one of those songs, and although not autobiographical in the strict sense of the word, the ditch it all cowboy dream appeals to Edens.
"When you're in love with a small town the best thing to do is get the hell out of it," he explained. "I'd been grinding the gears in Asheville and knew there was a big ol' world and couldn't reach it, but if we don't get out of here, we're going to be salt blocks before too long."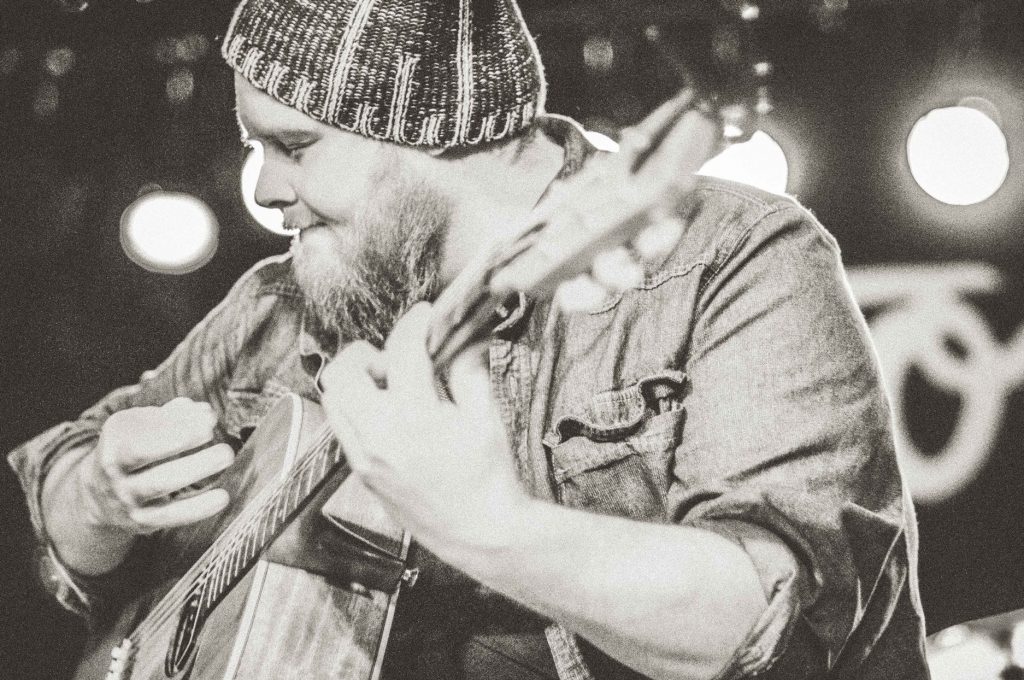 Opening with a dream sequence wherein angels warn of impending doom, Edens wakes with a proposal for his darlin'.
It's a great big world and I like your company
So don't speak and don't think just take my hand and come with me we can work the details later if we work them out at all You pick the music I'll start driving I heard they got a great big sky out there
A figure it out on the fly sense of urgency for freedom bleeds through the entire song. It comes out of the gate at a foot-stomping rolling boil and doesn't ease up until the last fence has been torn down.
Yah we can move to Montana Yah we could drop this hammer We could drive the back roads away And when we get there we can trade my truck for some horses Tear down any fence in our way Just be happy lonesome and free
And that's what makes "Montana" such a cathartic anthem. It's a double shot of sonic tonic that celebrates tearing down those figurative fences conspiring to shackle us to soulless complacency and unwarranted compromise.
There is a great big ole' sky out there inviting us to go swimming in it Yah you and I are we gonna go swimming in it Yah we can move to Montana
Three chords and the truth. Dig it.