Post-Punk Art Rock collective Cosmopolis cook a bitches brew of Gothic Rock, Post-Rock, Prog, Electronica and Lofi sounds on new single "Parasite"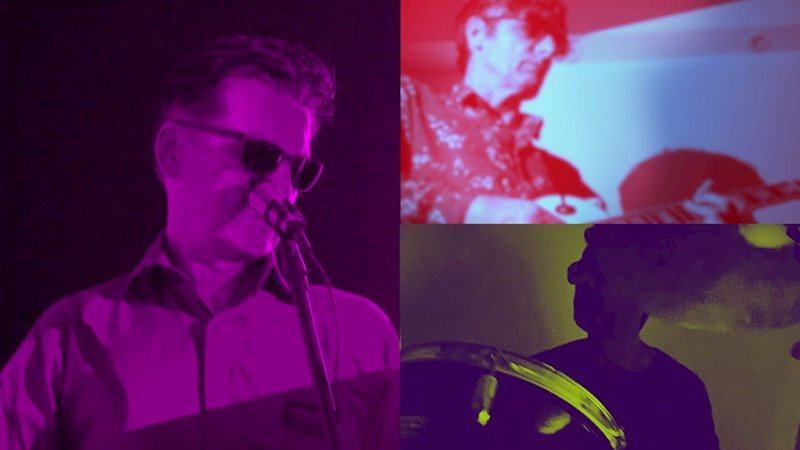 Forward-thinking Post-Punk Art Rock collective Cosmopolis cook a bitches brew of unfiltered, scathing lyricism, gutsy social commentary, and swaths of Gothic Rock, Post-Rock, Prog, Electronica and Lofi sounds on new single "Parasite". Cosmopolis don't just inhabit a uniquely dark and enigmatic space along the musical spectrum; the revel in it. With influences ranging from Swans, Nick Cave, Joy Division and Massive Attack to the ever-influential Pink Floyd, this is music geared towards a visceral experience for the listener. Music Mayhem Magazine credited the band with 'major Radiohead and David Bowie vibes', describing their music as 'unapologetically dark music and belief that the power of music can influence emotions, behaviors, and morals.'
With members hailing from Belgium, Australia and England, this international trio unite to forge a wailing banshee of sonic havoc greater than the sum of it's parts. "Parasite" finds Cosmopolis further showcasing their ability to balance layers of dissonance and chaos with disarming honesty and, yes, beauty.
"On the surface this is a tale of obsession and a dysfunctional relationship, but in Cosmopolis' new song 'Parasite' it's never clear if the parasite is the external malevolent presence or the internal self-destructive urge. As frontman Gavin reveals "maybe it's both at the same time. And maybe living in Australia, I see the dark side of nature, so it seemed like a good way to approach obsession and self-destruction". The track builds to a searing climax which combines elegiac beauty with violence and chaos.

This song is part of that tradition of contrasting disturbing lyrics with beautiful instrumentation. It can be compared to Atmosphere by Joy Division, Femme Fatale by the Velvet Underground, The Bed by Lou Reed, maybe some things by Nick Cave."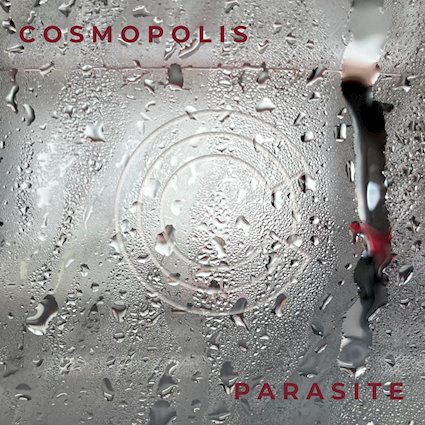 Musician Names/Instruments: Gavin Kendall (vocals, keyboards, guitars); Nicholas Platten (guitar, bass, keyboards); David Hussey (drums, percussion)
Producer Name(s): Cosmopolis
Websites:
Official Website: cosmopolismusic.com
Facebook:https://www.facebook.com/cosmopolis.official/
Twitter:https://twitter.com/cosmopolis_
Instagram:https://www.instagram.com/cosmopolis_official_/
Spotify:https://open.spotify.com/artist/2uMqqeU9LXM0MfLqIUdCZF?si=el1lhWhlQfOr8Kcxf_FSUQ
Bandcamp: https://cosmopolis.bandcamp.com/
Youtube Channel:https://www.youtube.com/@Cosmopolis-official
Artist Contact Email: nicholas.platten@gmail.com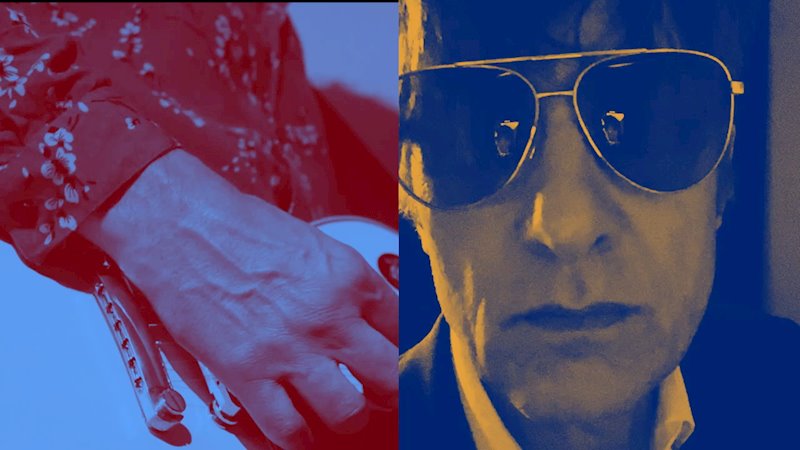 Artist Biography:
Cosmopolis is a new kind of group: three musicians based around the world – in Belgium, Australia and England – making music together, sometimes physically and other times virtually. The music is recorded in multiple locations and is arranged, mixed and mastered in the cloud.
Cosmopolis have been releasing singles at regular intervals since 2020 to considerable critical acclaim.
The name Cosmopolis is inspired, among other things, by the European literary magazine of the same name published simultaneously in London, Paris, Berlin and St Petersburg during the 1890s.
Press Quotes:
With a style as fluid with theirs and clear talent to make almost limitless sound ideas happen, we can't really predict where they'll go next, … but you know it's always going to be impressive. – YourEDM
Cosmopolis shows an engrossing sound steeped in elements of art-rock and post-punk. – Obscure Sound.com
Global collective Cosmopolis is a thrilling example of what is possible when people from different worlds (figuratively) come together – Abort Magazine
Shimmering, gleaming, and bursting with ethereal coloration, there's a dark, cutting edge to their music, soft, yet exposing serrated trickling forces of unknown characteristics, roiling, collecting, and spilling over the edge. – Tattoo.com
This band makes us feel like we are in a distant dystopia of sorts like in Mad Max, which is pretty dark if you ask us but they're not going to apologize for taking it this route. – Vents Magazine
Cosmopolis is an innovative alternative/art rock band with major Radiohead, David Bowie vibes… unapologetically dark music and belief that the power of music can influence emotions, behaviors, and morals – Music Mayhem Magazine
…a brilliant display of musicianship and songwriting… – Metal Centre