Prince Backstory; "17 Days"
Prince Backstory, "17 Days" by, Victor Cruz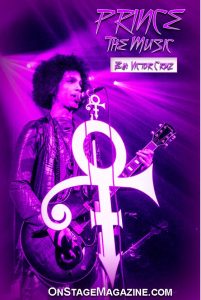 Let's take a listen to Prince's BEST song ever written. No, not that one…. nope, not THAT one either.  It's a hidden gem called "17 days" and is considered by his fans to be the absolute best song (or at least one of many.)  It was originally released as a B-side to "When Doves Cry" as well as "Girls and Boys".  Penned for the girl group Vanity 6, he quickly reclaimed it when they broke up rather than give it to the newly formed Apollonia 6 for their debut album. Background vocals on the track were performed by Vanity 6 member Brenda Bennett and remain on the final version of the song, but the entire song was written, preformed and produced by Prince. The dance-oriented track begins with a psychedelic electric guitar loop and continues with Prince's signature synthesizer and drum machine sound.
The lyrics refer to the number of days that have gone by since Prince's lover left him for someone else, leaving him "with two cigarettes and this broken heart of mine." It starts with Prince explaining to his long-lost lover, that he's been thinking of her.  And even though he knows she's with someone else, he hasn't given up hope.  Then proceeds to let the rain to continue to fall, in an almost hopeless and yet somewhat happy, redeeming manor.
I called U yesterday, U didn't answer your phone

The main drag is knowing that U probably weren't alone

So here I sit in my lonely room lookin' 4 my sunshine

But all I've got is 2 cigarettes and this broken heart of mine.

So, let the rain come down, the rain come down

Let the rain come down, down
The Line that resonates the most with me in particular is:
I wanna call U every day and beg U 2 be near me

But I know your head is under water, I doubt that U could hear me
Talking to his lover, saying the things she probably wants to hear, but because she's under water she will never know.  The happiness of the music, combined with the sad lyrics of a missing love gone bad almost make the listener feel like there's hope he may find his love again.
17 Days was written in a time when Prince was beginning his "darker" songwriting phase, and in it, you can hear the conflict that's already brewing, music wise. Prince had a lot of dark issues but how do you convoy them without sounding broody and moody? You say them with a bounce, funk track behind you.  Many versions can be found online, and one notable cover was done by Living Colour in 1993.  They turned it into a hard rock tune, but still remained faithful to Prince's vision of the song.  In most recent years, Prince recognized the fact it was a fan-fave and began to incorporate it into his concerts and live sets.


Victor Cruz has worked at radio stations up and down the dial. He now broadcasts daily from El Paso, Texas on Fox 92.3. Victor takes care of your drive time, with traffic and weather updates, fun contests, your special requests, and offers his own unique perspective on life, the universe and things of the such. A self-proclaimed "geek", Prince fan, and music trivia master, Victor is also a movie buff, who, occasionally enjoys movies in the buff! Listen to Victor Cruz  on the Fox 92.3.