Review: Marc Ribot Scores High With Charlie Chaplin's "The Kid"
If it ain't broke, don't fix it. Unless you're Marc Ribot. And in that case, you were commissioned by the New York Guitar Festival to pen a solo guitar score for Charlie Chaplin's silent film masterpiece, The Kid.
The wildly eclectic guitarist, whose credentials include 25 albums and collaborations with heavyweights like Robert Plant, Tom Waits, and composer John Zorn, packed The University of Texas' McCullough Theater just shy of capacity Friday night for two sets of solo guitar.
The first was roughly 30 minutes of free-ranging exploration. Initially jazzy and amorphous it probed some of the geographic flavors and soundscapes that pepper his intrepid repertoire. Woven together with threads evoking the Mississippi Delta, the Middle East, and Spain it was a six-string jaunt transcending space and time.
Widely regarded as one of Chaplin's finest works, The Kid debuted in 1921. Chock full of sight gags, campy slapstick antics, and his trademark populism, it's an endearing story about an orphan, played by a young Jackie Coogan (famously known as The Addams Family's Uncle Fester), and a hardscrabble tramp, played by Chaplin, who adopts him. Lauded for its then-innovative blend of comedic and dramatic elements it also features one of the first rooftop chase action sequences in the history of cinema.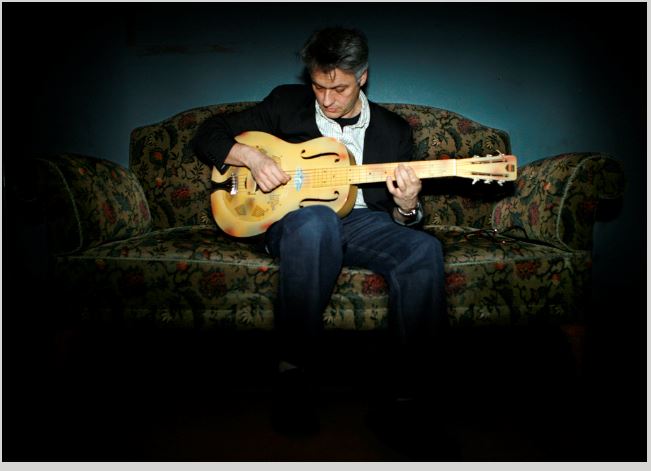 "When I first saw the film it seemed very ancient. There were dinosaurs and somewhere in there were the Greeks and Romans, and then there was this film. It seemed really old. And some of it seemed funny just because it was old," Ribot explained before his performance.
"Now I see it as an exemplary story of a single dad. This (destitution) really happened to people and could happen again. Well, we all hope it doesn't happen again."
A text slide at the beginning of the film reads, "A picture with a smile – and perhaps, a tear," and despite the lack of dialogue, the narrative traverses a wide range of terrain from menacing and poignant to surreal and whimsical. The scene in which the tramp briefly contemplates tossing the baby into the sewer only to find a handwritten note tucked in its swaddle pleading for the recipient to "love and care for this orphan child," is particularly potent.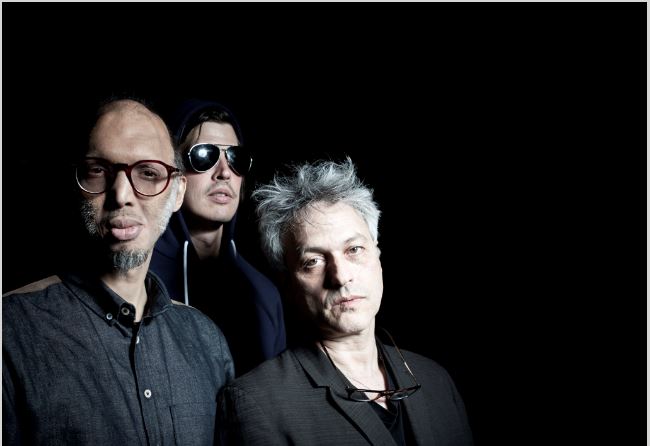 Having moved to stage left for the screening, Ribot sat alone in the dark with his guitar, a well-traveled Gibson. Illuminated by the flickering light of the nearly century-old film, he was impeccably synced to the cadence of Chaplin's visuals from the outset. Composed with a vast musical vocabulary containing some elements similar to those of the first set, Ribot danced with the film's emotional tension, timing and tone to create a score that was both playful and pensive. It breathed with the flow of the narrative without trying to keep pace with its occasionally antiquated clowning.
That restraint didn't slight the slapstick comedy action, however. There was plenty of room for laughter as was most boisterously accounted for by the unmitigated joy of the sole toddler in attendance. Decked out in a derby hat, his delight in the silly moments of the film highlighted Chaplin's timeless appeal as a comedic and cultural icon.
Laughter is profound, especially when it's rooted in empathy, and that's what made Ribot's reading of the film so compelling. He felt the protagonist's plight. It inspired a contemplative viewing experience, and without being too somber, the sparse arrangement of a lone instrument lent a powerful voice to their on-screen economic hardships.
http://marcribot.com/charlie-chaplins-the-kid