RIP Tina Turner: Indomitable Queen of Rock 'n' Roll
Ms. Turner passes away at 83, after a long illness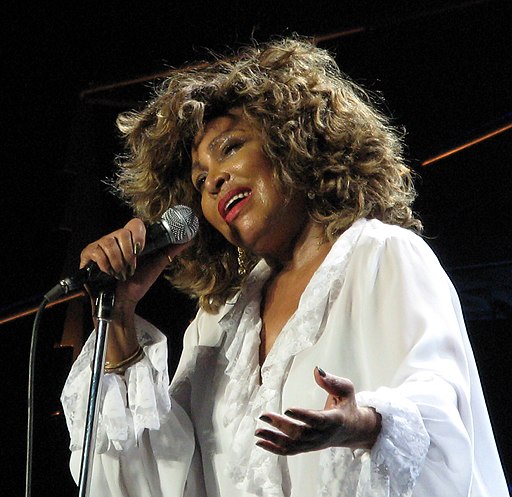 Today, the music world mourns the loss of a true icon, as Tina Turner, the indomitable Queen of Rock 'n' Roll, has passed away at the age of 83. Born Anna Mae Bullock on November 26, 1939, in Nutbush, Tennessee, Turner's incomparable talent, electrifying stage presence, and soul-stirring voice forever etched her name in the annals of music history. With a career spanning over six decades, she defied all odds, conquering personal and professional challenges to become a legend and an inspiration to generations of musicians.
Turner burst onto the scene in the 1960s as the frontwoman of the explosive duo, Ike & Tina Turner. Her raw energy, fierce vocals, and boundless charisma captivated audiences worldwide. Hits like "River Deep – Mountain High" and "Proud Mary" showcased her undeniable talent and set the stage for a solo career that would cement her status as a true force of nature.
But it was in the 1980s that Turner experienced an extraordinary resurgence, solidifying her place as one of the greatest performers of all time. Her album "Private Dancer" catapulted her back into the limelight, earning her numerous awards and spawning timeless hits like "What's Love Got to Do with It" and "Private Dancer." Turner's raspy, soulful voice combined with her electrifying stage presence made her live performances nothing short of transcendent, leaving audiences in awe and craving more.
Beyond her musical prowess, Turner's life journey was an inspiration in itself. She overcame immense personal struggles, including a tumultuous and abusive marriage, to emerge as a symbol of resilience and empowerment. Her autobiography, "I, Tina," was a candid and courageous account of her experiences, shedding light on the dark side of fame while inspiring countless individuals to find their own strength and voice.
Tina Turner's impact extended far beyond the confines of the music industry. Her influence reached into the realms of fashion, pop culture, and feminism. She shattered racial and gender barriers, paving the way for future generations of artists and proving that talent knows no boundaries. Her powerful presence and unyielding spirit will forever serve as a beacon of hope and strength for all those who dare to dream and defy the odds.
Today, as the world bids farewell to Tina Turner, we honor her immeasurable contributions to the fabric of popular music. Her legacy will forever echo through the halls of rock 'n' roll, reminding us of the power of music to transcend barriers and touch souls. Though she may no longer be with us in person, her voice, her spirit, and her indomitable energy will continue to reverberate, reminding us to always keep dancing to the rhythm of our own lives. Rest in peace, dear Tina, and thank you for the gift of your extraordinary talent.