Rising pop-alternative star Luke Revyn Releases New Single and Video, "White Lies," feat. rapper/TikTok star Lil XXEL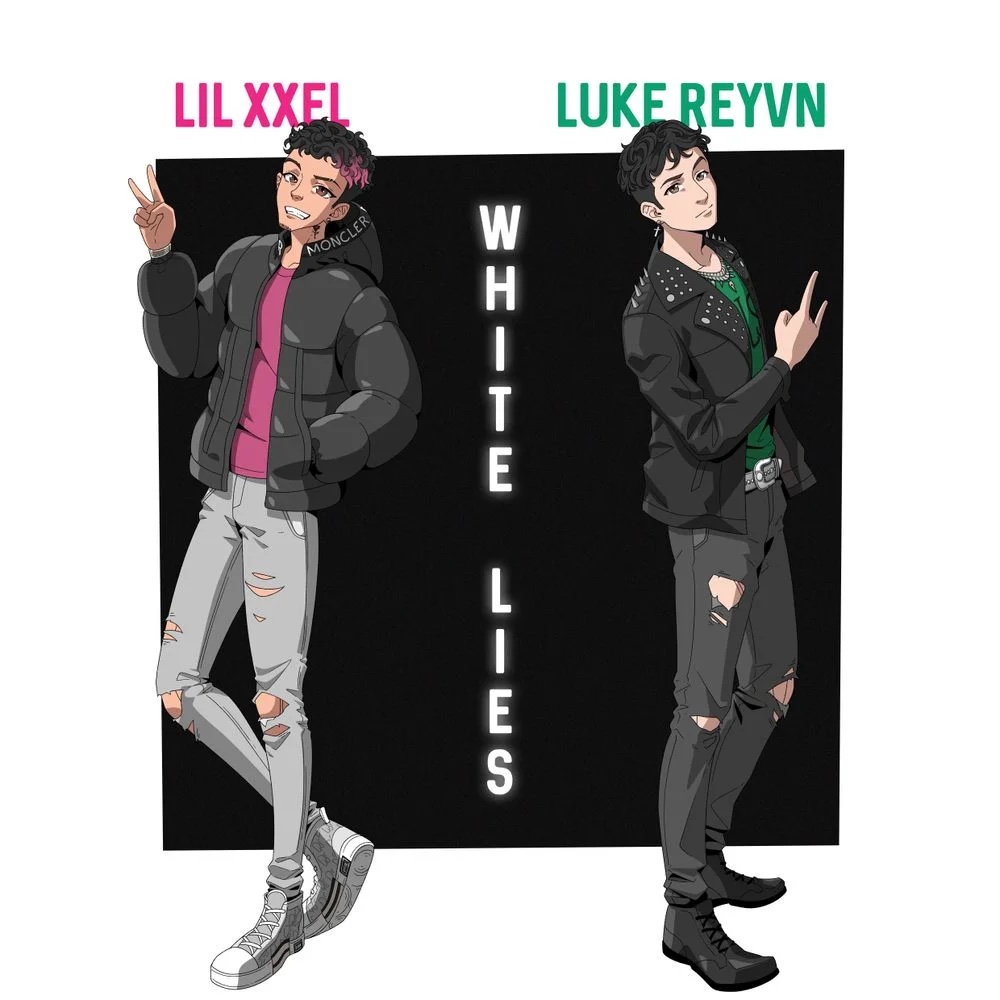 The song will be featured on Reyvn's debut EP, out late 2022
 
Stream "White Lies" on all platforms HERE
Today, the rising pop-alternative star Luke Reyvn follows the success of his breakout single with "White Lies," a new collaboration with the singer, rapper, and TikTok star Lil XXEL. A propulsive pop anthem about deception in relationships, the collaboration came about after Reyvn posted an "open verse challenge" on his TikTok, leading Lil XXEL to contribute to the track. "I'm so excited for everyone to hear 'White Lies,'" commented Reyvn. "It's a super fun and high energy song which highlights the hardships of dating in the modern world. The song talks about wanting to be with someone even after they have broken your trust and reflects the situation of wanting something that's not good for you. Love is a rollercoaster and so is White Lies! So strap in and enjoy the ride!"
 
Revyn cuts a striking first impression befitting of his painfully complicated past – but his story is also a triumphant one: a troubled teen who got the help he needed and bravely got on a plane to pursue his pop star dreams. He's been releasing a steady stream of ultra-catchy, viscerally emotive singles over the past few months; a dizzying swirl of pop, hip-hop, EDM, R&B, punk, alternative, and indie, frothing over with energy and authenticity. "White Lies" follows the release of his recent single "Another Day," a bittersweet rocker capturing adolescent alienation with grimy basslines, scratchy rock guitars, and rugged beats. 
 
Revyn grew up in Hawaii where he immersed himself in artistic expression, participating in school theater, band, and chorus programs while playing in fledgling punk bands around the region. As a young teen, he was unaware of his clinical depression and his learning disabilities, and directed his frustrations outwardly. He faced brushes with the law, pushed his family and friends away, and dropped out of college fed up with the monolithic curriculum.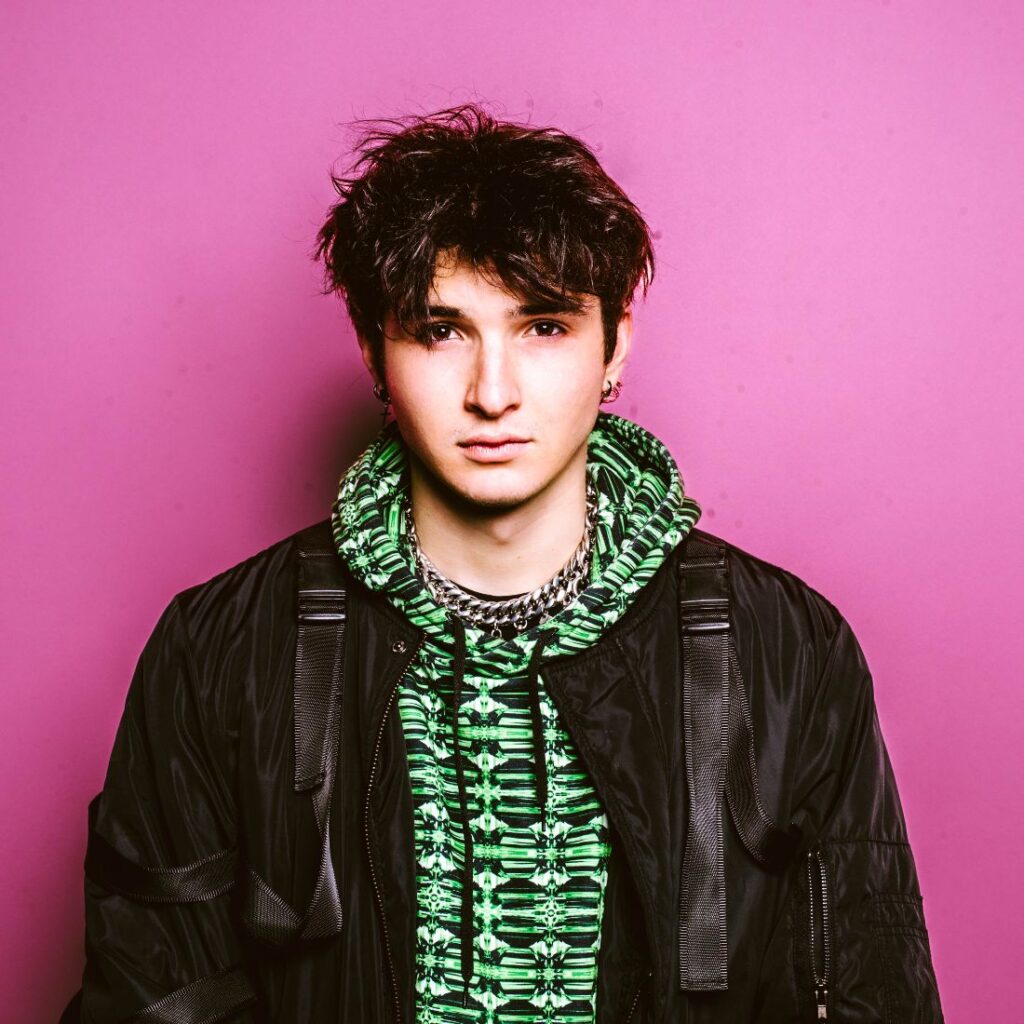 Upon leaving college, Revyn made the courageous decision to clean up. "When I started embracing things I didn't want to accept—like admitting I had dependency issues, depression, and learning disabilities—I started to experience positive change," Revyn reveals. During this time, he immersed himself in music, and put in hours homing his aesthetic, finetuning his innate artistic sensibility, learning how to produce and mix, and studying the art of songwriting. Diving into music with such force dredged up dreams he had as a kid to be a professional musician and make a name for himself. In the blur of addiction and self-destruction those passions and desires were cast aside. Freed from the inner insanity, he was clear on his purpose to be a musician as he boarded a LA-bound plane on New Year's 2022.
 
"The purpose of my music is to share my stories and life experiences to make a positive impact. I want to connect with as many listeners as I can, empower others to better their lives, and inspire those that need help to get it," Revyn shares. "I worked through a lot of inner struggles, and I'm passionate about mental health."
 
Revyn's innate talents, charisma, edgy authentic style, and boundless determination earned him entry to work with powerhouse producers in legendary studios. To date, he's released a brace of adrenaline-rush singles. "Kiss Me Girl" is a mosh pit-ready darkly romantic banger replete with punky guitars, an onslaught of hard-hitting drums, and Revyn's impassioned singing which often climaxes into a rousing falsetto. "Razors" is a haunting tale of addiction bursting with dreamy 1980s new wave guitars and pounding loud/soft dynamics. The moody "Goodbye" oozes chilling comfort through connecting with the listener over disturbing thoughts, and breaking through the pain with the song's soaring chorus.
 
Revyn's urgently-cathartic pop bursts with purgative punk aggression, anthemic hooks, and fearless personal revelation. Revyn writes from what he knows. "I'm not afraid to be vulnerable," he says. His thought-provoking lyrics draw on his own struggles with alcohol and substance abuse; his battle with clinical depression and anxiety; his frustrations with his learning disabilities; the dissonance of having big-city dreams while feeling stifled in a small town; and the thrill of the pop-alternative lifestyle. He expresses hard-luck truths and sage insights through relatable stories, clever metaphors, and hooky wordplay.
 
It's been a fast-paced, powerfully transformative journey for Revyn. One clarifying moment recently came when he took some time out to see the American landmark Hollywood sign with his girlfriend and some friends. "As cliché as that is, it was very meaningful to me," he says with a good-natured laugh. "As I sat there, I realized I had to hit rock bottom to get up and fight for those dreams I put away so many years ago. I have a shot now, and I hope my story moves others into action. This life is yours for the taking, but you have to want it and put in the work
 
Stay tuned for continued updates.
 
https://lukereyvn.com/
https://www.facebook.com/Luke-Reyvn-105653411762183
https://www.instagram.com/lukereynoldss_/
https://www.tiktok.com/@lukereyvn
https://www.twitter.com/LukeReyvn
https://www.youtube.com/channel/UCea49TRqMouFr-T8AI7GKkw