Singapore Rocker Songwriter Sanjay Michael carries the torch of rock n' roll in new album "Rocking Into Midnight"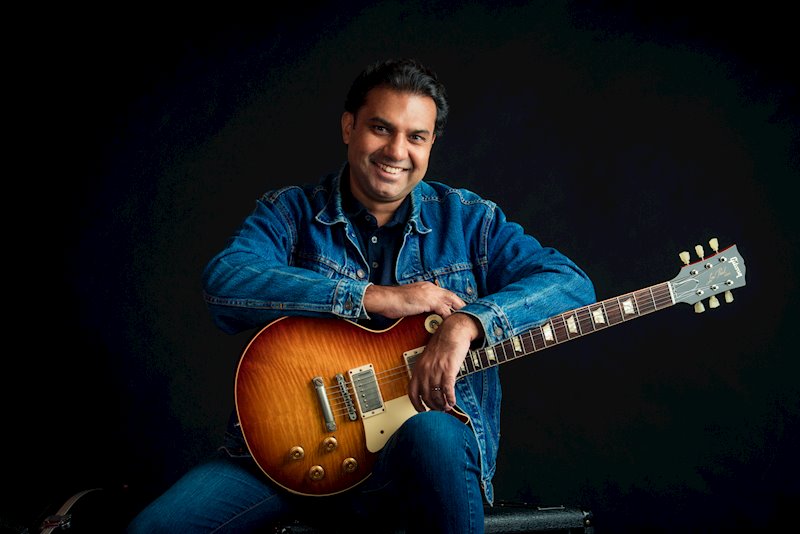 ​​​​"Rock 'n' roll never left the party – it was just getting a drink at the bar!"
Much like mainstay genres like metal and punk, Rock music is always alive in the hearts and minds of those who believe in its sacred lineage and power to inspire. Singapore Rock Singer Songwriter Sanjay Michael is one such artist, carrying the torch of rock n' roll and finding new ways to express it's unrelenting, joyous energy to new audiences. Sanjay's fist-pumping signature sound revolves around electrified blues and rock influences.
Sanjay's appropriately titled new album "Rocking Into Midnight" is a modern rock n' roll tour de force, showcasing his love for the greats and passion for further evolving the beloved genre. Grooving with ample hooks and all heart, "Rocking Into Midnight" is a must-listen for rock music enthusiasts.
Sanjay opens up about the inspiration for the new album as well as his lifelong love of all things rock.
"I sought to recreate the kind of 'monster' albums that I listened to when I was younger – a large collection of hit singles that were carefully curated and arranged so that the album was a journey in itself. I worked with both the keys and the sonic textures of each song so that as you listen through, each new song is a pleasant surprise.
The use of tube amplifiers will distinguish this album from a lot of other rock offerings out there because a lot of artists want to use emulators or simulators to explore their palate. But for me the formula is set – a Les Paul through a 100w Marshall, just like the first time I heard Def Leppard's Hysteria. So with this locked in, a lot of the creativity comes from playing with different techniques, using varying dynamics, and so on… When you're committed to the sound, the foundation of the album is strong.

I know that rock is not a popular offering in the current mass music market. I would say this means it has nowhere to go but up, but only if we rockers believe in it. The wall of sound from electric guitars is an experience like nothing else, so it can offer a powerful, uplifting, experience. And of course, the chorus, which is the starting point of the lyrics for me.

I did all the instruments and vocals myself, apart from the drums. Why? – Because it was hard getting other people out to the studio during the pandemic and because the more I decided to try, the more I found I could do!"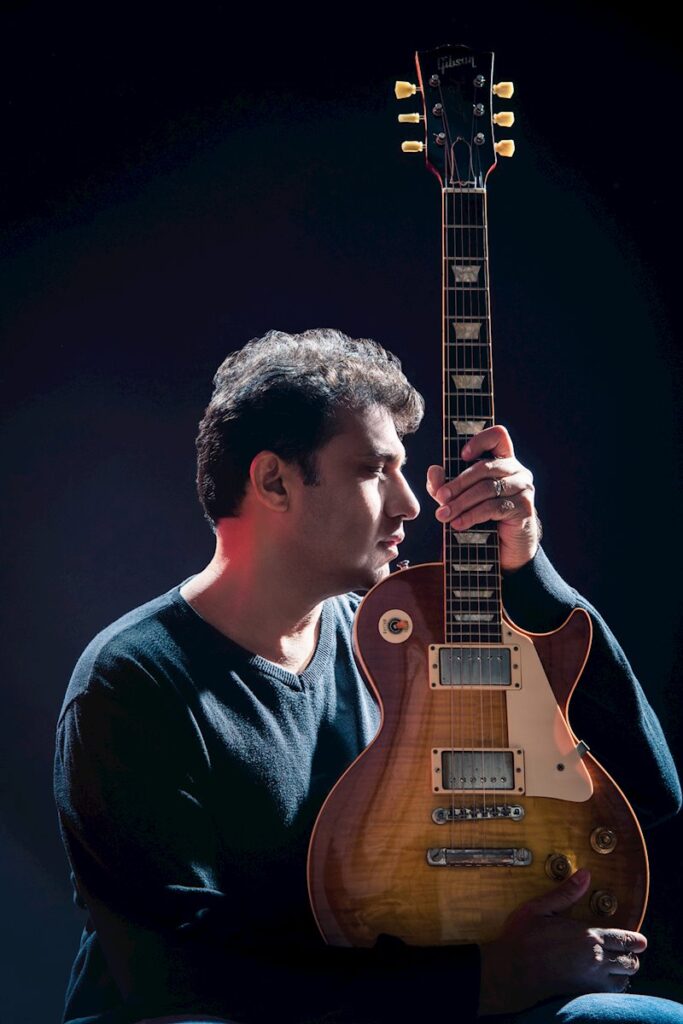 The album is set for a July 7th release, with the lead single and title track "Rocking Into Midnight" arriving on streaming services May 12th.
"I simply wanted a big, catchy song! The main riff came around as most of my songs do – from fooling around with my main songwriting guitar, a Yamaha acoustic that I keep handy in the living room… When I think I'm onto something sweet I just experiment around it until I get something I think will work. The solos were kept short and sweet here.

The lyrics are clearly a tribute to rock 'n' roll itself. The setting at midnight reminds me of when I first got my driver's licence in Australia – I would hear out on a Saturday night with my friends in my mother's yellow Ford Cortina, blasting out rock classics through the cassette player (not a very upmarket car!) with the windows down. We would of course stay out well past midnight!"
Stream and playlist the brand new single "I Should Have Never Let You Go" on Spotify.
Stream and playlist the lead single and title track "Rocking Into Midnight".
Save the album on streaming services here: https://sanjaymichael.ffm.to/rockingintomidnight
Musician Names/Instruments: JOEL SEAH for Drums; SANJAY MICHAEL for all other instruments and vocals
Producer Name(s): ANURA SELVADURAI (SPECTRUM AUDIO, Singapore)
Websites:
Official Website: www.sanjaymichael.com
Facebook: www.facebook.com/SanjayMichaelRocks/
Twitter: twitter.com/SMichaelRocks
Instagram: www.instagram.com/sanjaymichaelrocks/
Spotify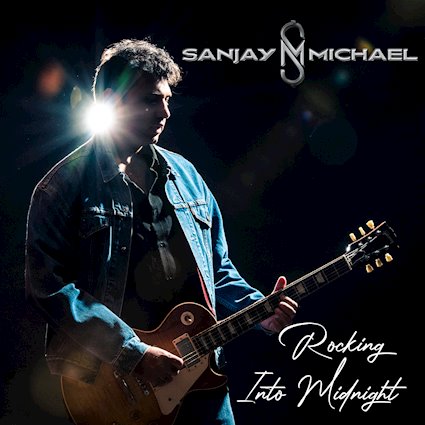 Artist Biography:
Rock 'n' roll never left the party – it was just getting a drink at the bar!
Based in Singapore, Sanjay Michael's new single Rocking Into Midnight returns to the heyday of classic rock and hard-driving blues… With punchy riffs and a large catchy chorus, the song has lots of heart. The feeling you felt from great electric guitar music is sure to return!
It is also the lead single for an upcoming album of the same name. Each song has its own vibe and place in the collection, but they're all grounded in old-school rhythm and Sanjay's musical instinct is to always take the groove back to basics.
Although growing up in exotic Malaysia and the vast expanses of Australia was an incredible experience, rock 'n' roll opened the door to another world. Through the years Sanjay has jammed down and dirty in greasy bars and professional studios. While he loved covering the classics and being part of
the local music community, he felt that in recent years there were no fresh and fun new rock songs coming out. So when the world shut down in 2020 he decided that in these dead calm waters was the time to write his own songs.
His journey is clear: bring the holy trinity of the rhythm guitar wall of riffs, the classic searing blues lead and singer songwriter narrative back to foot-tapping, fist-pumping domination.