Sluka, A Taste of 'Introversions'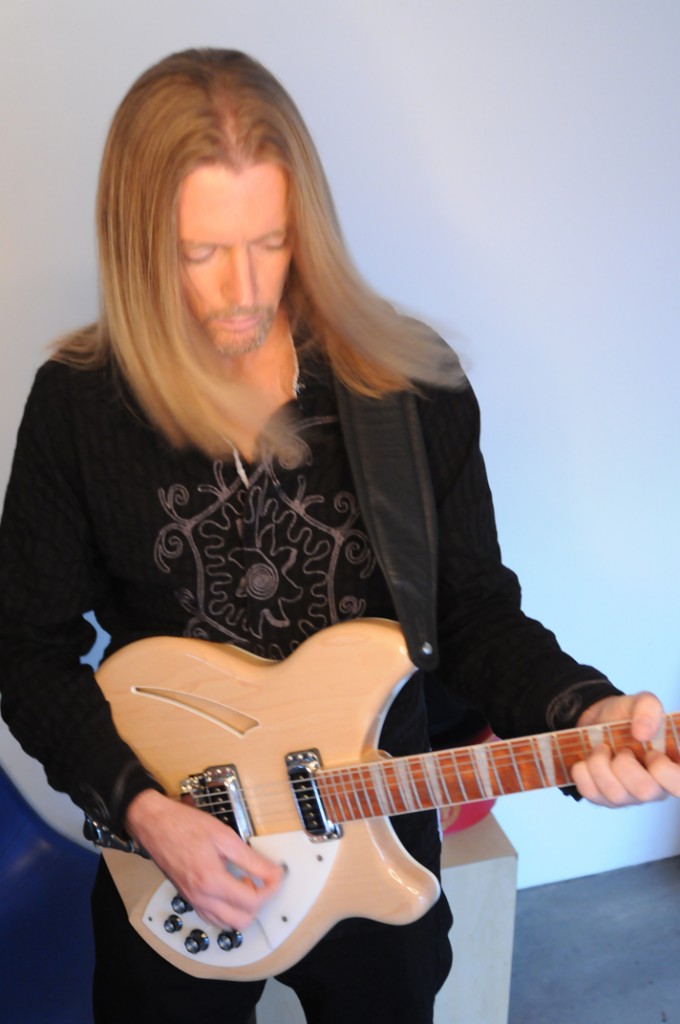 Christopher Sluka doesn't do things halfway. With ten studio albums under his belt, his newest adventure finds him filming videos for all 13 album tracks off his latest album, Introversions. The music videos are to be released via a Blu Ray release in November.
Because of his background which saw him growing up in multiple countries around the world, Sluka's music is filled with influences from many cultures. Since the late 80s, Sluka has cultivated a world-wide following, especially in Japan, where his initial success occurred.
On Introversions, Sluka is credited with playing: guitar, bass, drums, keyboards, and violin. The videos so far, have included band members Jodie Hill (bass), Laurel Grinnel (drums), and Ro Fifield (piano), Ashey Voss (synthesizer), George Oesterreicher (violin), and Lucia Costa (French horn), within the live shots.
"Gothic Cavalier" is a mostly black and white video that has a distinctly Bowie edge to the sound. It features lots of fast editing with chaos and darker images of the world weaved throughout. Its beat puts you on edge, while the vocals try to offer some calmness to the visual.
[youtube]https://youtu.be/4CrJU1cdV6s[/youtube]
The second video released "Valentine Lies," is an emotive ballad reminiscent of a Meat Loaf-Jim Steinman production. Featuring a darkened stage and accompanied by piano, stand-up bass, violin, synthesizer and French horn, Sluka takes his vocals to the limit.
[youtube]https://youtu.be/BlzxhwjmhHQ[/youtube]
Recorded live, "Doctor Strangelove" is a little trippy, almost to the point where you can picture a 60s psychedelic light show appearing while the audience sings along. It's fun and addictive.
[youtube]https://youtu.be/u3Ij9L8wzss[/youtube]
"Sadder Than Sad" feels a little uneven. The beatbox sound that runs through it seems oddly out of place with the acoustic guitar and Sluka's throaty vocals. The video is a mix of beach outdoor shots, dark imagery, and Sluka singing in the shadows.
[youtube]https://youtu.be/oBv8bJAIEN8[/youtube]
The rest of Introversions offers some other interesting songs. "A San Diego Zoo," is an easy to like song featuring a nice acoustic guitar background on a melody that seems to float.  "Sunday's Child" has an 80s rock feel to it.  "Higher" draws you in with tension. It also has an ethereal quality layered on top of the rhythm.
Much of the album focuses on alienation in all its forms, it's also about trying to connect. The first four videos begin to tell the story and there are many compelling directions the rest of the videos may take. There can be no doubt that Christopher Sluka is ready for the challenge.
Post by Kath Galasso @KatsTheory
Track Listing: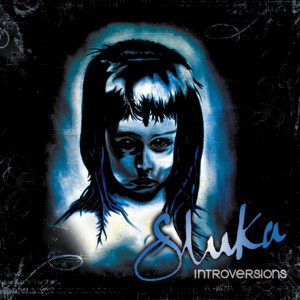 Valentine Lies
A San Diego Zoo
Sunday's Child
Paralyzed
Doctor Strangelove
Even The Knights Love Caesar
Beautiful
Higher
Severed
Fear of Ordinary Life
Sadder Than Sad
Hung
Gothic Cavalier