Tenacious D is coming to ALL IN Festival in Indiananpolis
Are you ready to rock? Because the legendary band Tenacious D is coming to the All In Festival in Indianapolis this September! If you don't know who Tenacious D is, you are missing out on one of the most hilarious and awesome musical acts of all time. Tenacious D is a comedy rock duo formed by Jack Black and Kyle Gass in 1994. They are known for their witty and irreverent lyrics, their epic rock opera The Pick of Destiny, and their collaborations with other famous musicians like Dave Grohl and Meat Loaf. Tenacious D has released four albums, won a Grammy Award, and starred in their own movie and TV show. They have also performed at many festivals and events, such as Lollapalooza, BlizzCon, and Comic-Con.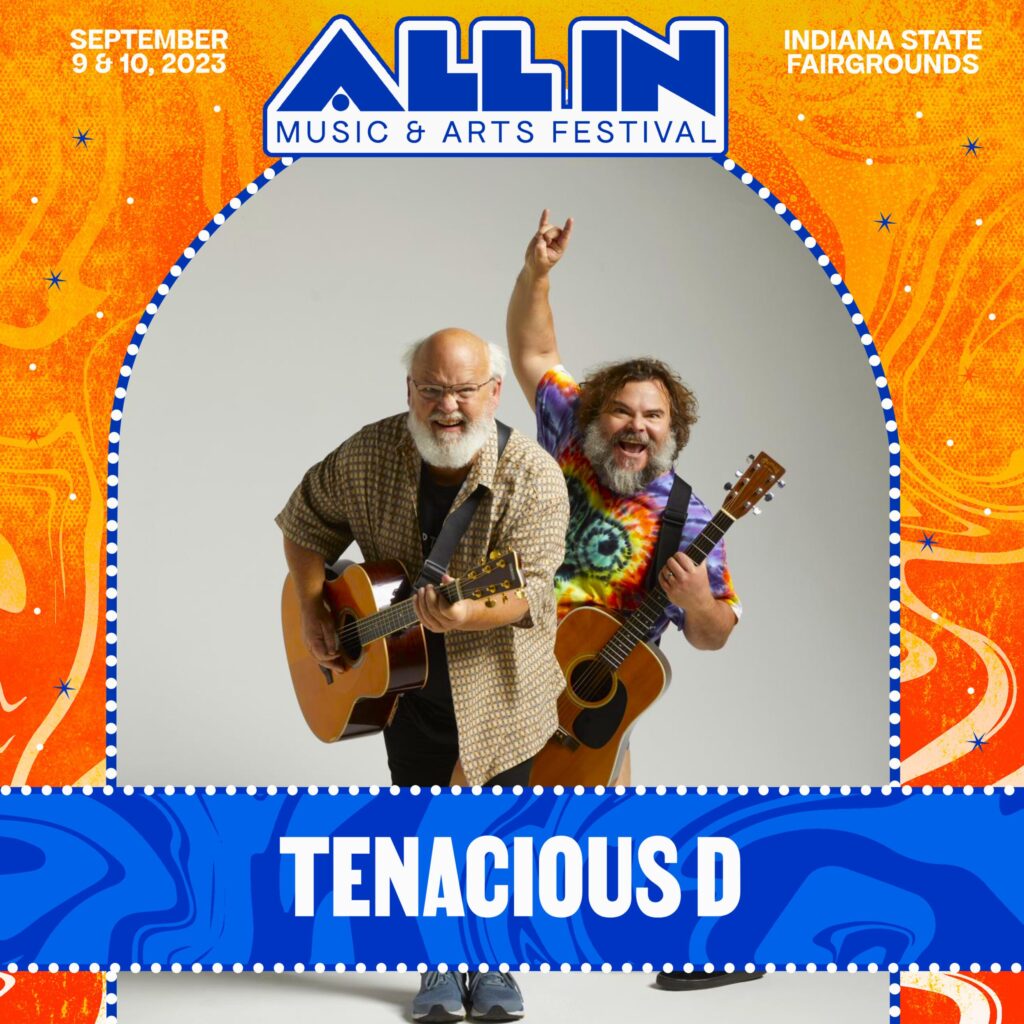 But this year, they are coming to the All In Festival, a new and exciting event that celebrates music, comedy, gaming, and pop culture. The All In Festival will take place from September 15 to 17 at the Lucas Oil Stadium in Indianapolis. It will feature over 100 artists, comedians, gamers, and celebrities, as well as interactive exhibits, contests, workshops, and more. You can expect to see names like Billie Eilish, Kevin Hart, Ninja, and of course, Tenacious D!
Tenacious D will perform on the main stage on Saturday, September 16 at 9 p.m. They will play some of their classic hits, such as Tribute, Wonderboy, and Beelzeboss, as well as some new songs from their latest album Post-Apocalypto. You can also expect some surprises and special guests, because you never know what Tenacious D will do next. They might even bring out their famous acoustic guitar named Sasquatch!
So don't miss this chance to see Tenacious D live at the All In Festival in Indianapolis. You will have a blast rocking out with them and laughing at their jokes. Tickets are selling fast, so get yours today at www.allinfestival.com. And remember, the D is here to save the world!