Thorbjørn Risager & The Black Tornado release music video for "Navigation Blues"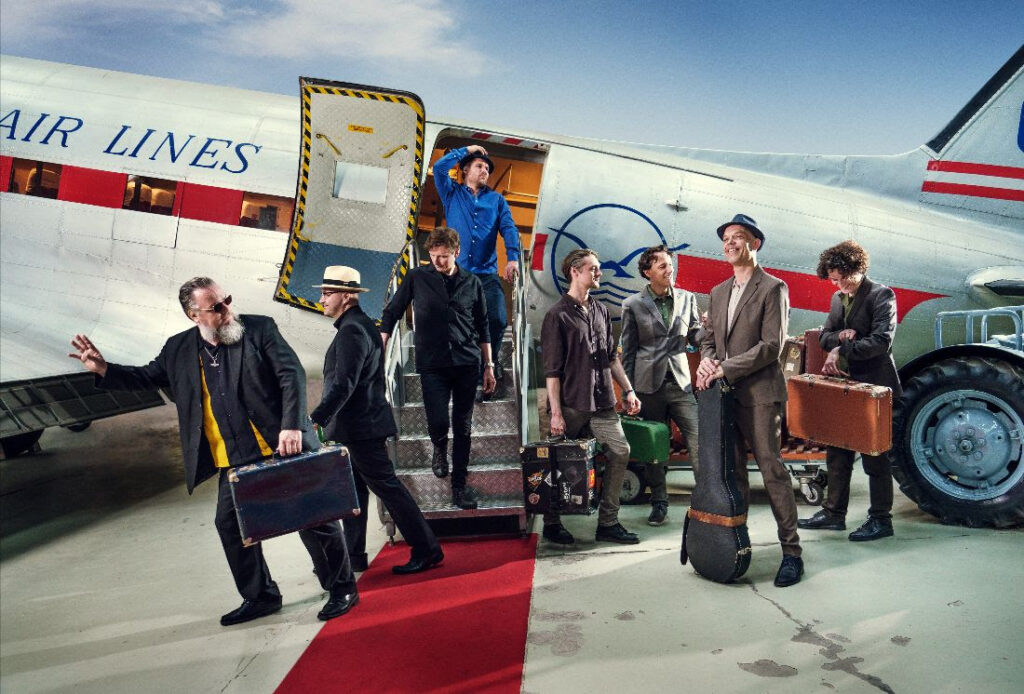 "Navigation Blues" is
the title-track off their new album, out 9/30
From the humble beginnings staring out from that harbour in Jyllinge to the bars of Copenhagen and now, regularly selling out 1000 capacity venues in their native Denmark, Sweden, Germany and beyond. International awards, National TV performances and praise lavished on them from a Hollywood legend – Thorbjørn Risager & The Black Tornado feel like they are only just getting started.

"We built it up from the ground the old-fashioned way," he reflects. "If you wanna make a living out of playing the blues, it's not enough to play only in one country, so we're thrilled to be able to play all over."

At twenty years in, the band are in white-hot form and will be showcasing their new material across Europe for the rest of 2022. "Playing live in front of an audience makes you feel alive. That's the best way to describe it, I think. It's good to feel alive,"" he smiles.
The Black Tornado Band
Thorbjørn Risager Vocal, Acoustic Guitar, Electric Guitar
Emil Balsgaard Piano, Organ, Wurlitzer, Clavinet, Farfisa
Joachim Svensmark Electric Guitar, Acoustic Guitar, Synthesizer, Piano, Viola, Drums, Percussion, Glockenspiel, Mandolin
Kasper Wagner Alto Sax, Tenor Sax, Baritone Sax, Flutes, Clarinet
Hans Nybo Tenor Sax, Bass Clarinet
Peter W Kehl Trumpet, Flugelhorn, Trombone, Perc
Søren Bøjgaard Bass, Moog Bass, Baritone Guitar, Synthesizer, Piano, Percussion
Martin Seidelin Drums, Percussion

'Navigation Blues' – Track List
1. Navigation Blues
2. Watch The Sun Go Down
3. The Way You Make Me Feel
4. Fire Inside
5. Blue Lullaby
6. Taking The Good With The Bad
7. Whatever Price
8. Time
9. Something To Hold On To
10. Hoodoo Lover
11. Headed For The Stars
12. Heart Crash

https://www.facebook.com/ThorbjornRisagerAndTheBlackTornado
https://twitter.com/risagerband?lang=en
https://www.instagram.com/thorbjornrisager_blacktornado/
https://www.youtube.com/channel/UCrwtDBJYfqZ0hvDGfZxagGg
http://tiktok.com/@ThorbjornRisagerTBT