Van Halen OutTakes 1978
Little nuggets of rock history surface sometimes and this video is a gem.
A version of the original 24-track session master of Van Halen's "Runnin' With The Devil" has been unearthed. It's the first track on Van Halen's debut album and helped skyrocket the album to gold in 3 months, and platinum in eight. It sets the tone for the level of superstardom Van Halen reached with David Lee Roth's now distinct growling, screaming vocal-stylings and Eddie Van Halen's blazing guitar.
Van Halen hit the road one month after releasing this album, opening concerts for Journey and Black Sabbath. This big-ticket tour made Van Halen a household name to teenagers everywhere and helped propel the album to ultimately sell over 10 million copies and achieve Diamond Certification by the Recording Industry Association of America.
Turn it up and take a trip back in time.
"Little more volume in the headphones, please." ~DLR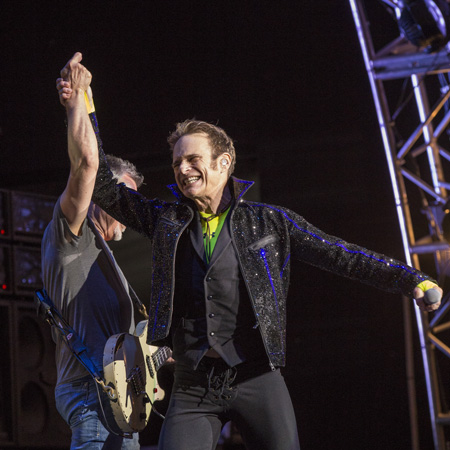 David Lee Roth is hitting the road with KISS this year.
Get Your Tickets @LiveNation